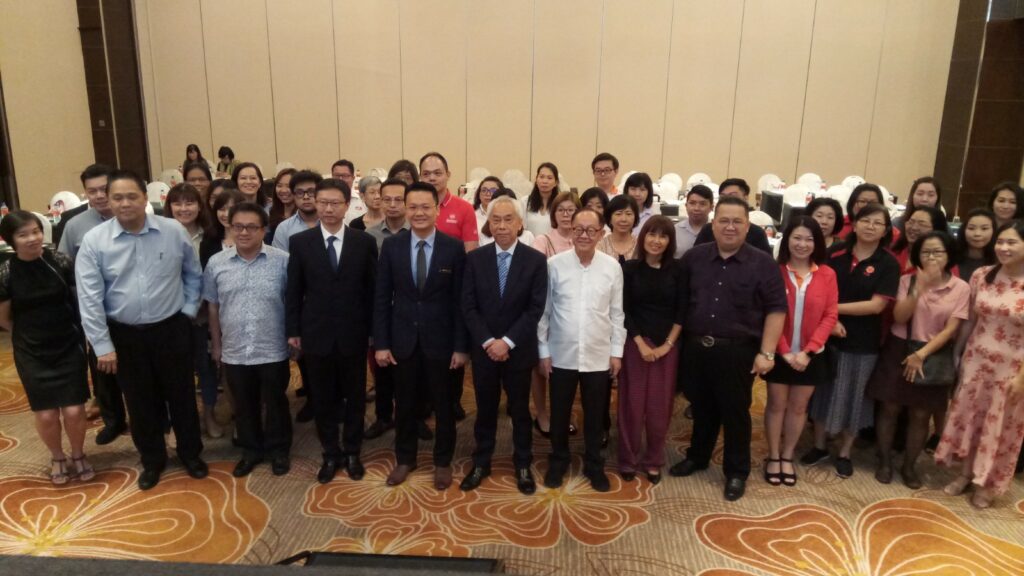 By V. Sivaji
With less than two weeks more to Experience Penang 2020 and Visit Malaysia Year 2020, travel agents, local traders and businesses have been urged to go the extra mile to bring innovative and different ideas to attract more tourists.
The call was made by Penang State Exco for Tourism, Arts, Culture and Heritage, Yeoh Soon Hin at the Shenzhen Airlines' Inaugural flight and product launching gathering at the Jen Hotel here.
"The inaugural flight by Shenzhen Airlines is timely as local travel & tour operators can attract more visitors from China which is one of Penang's main market for tourism.
"Penang celebrates diverse festivals and events and the month of January and February will see Chinese New Year, Chop Goh Meh and Thaipusam taking place weeks apart." said Yeah.
see also: Penang airport to be expanded; Shenzhen direct flights takes off
He also added that Penang is also home for various nationals from Japan, Thailand, Korea making Penang the best destination for the ultimate Asia experience as listed by CNN Travel.
Also present at the event was Shenzhen Airlines Director of Customer Management Centre, Zhang Yu who hailed the inaugural flight to Penang.
"Shenzhen and Penang have many things in common as both are diversified, open and inclusive.
"Shenzhen Airlines presently flies to South East Asian destinations, Japan, South Korea and United Kingdom," he added.
Founded in 1992, Shenzhen Airlines will fly to Penang International Airport (PIA) four times a week.
Their inventory of 220 aircraft include Boeing 737, Airbus 319, 320 and 330 models.
Shenzhen Airlines hopes to expand their fleet to 230 aircraft by 2020 and are currently flying 300 routes around the world.