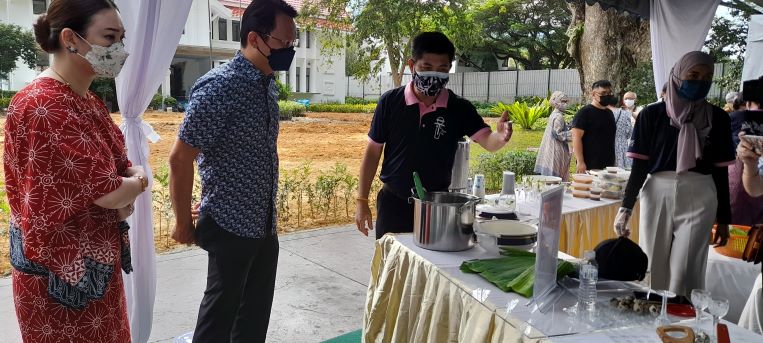 By V. Sivaji

The Tourism Authority of Thailand (TAT) held their showcase event under strict SOP to re-introduce some favourite cuisine and destinations at their consulate in Penang.
Several rows of canopies were laid out in the compound of the consulate.
On hand was Thai Consul General of Penang HE Mr Raschada Jiwalai to welcome the State Exco for Tourism and Creative Economy, Yeoh Soon Hin and guests.
Also present was by Nongyao Jirundorn (TAT Director Malaysia/Brunei) and Worawan Wanwil (Minister Counsellor Commercial). 
Lending support was Pak Andri Djufri Said from the Indonesian Consulate and Eugene Dass MAH Kedah/Perlis chairman.
Guests had a chance to taste authentic Thai dishes like laksa, som tum, pad thai, sticky rice and more.
Also available were booths offering Thai coffee, tea, rice, brown rice, desserts and fruits.