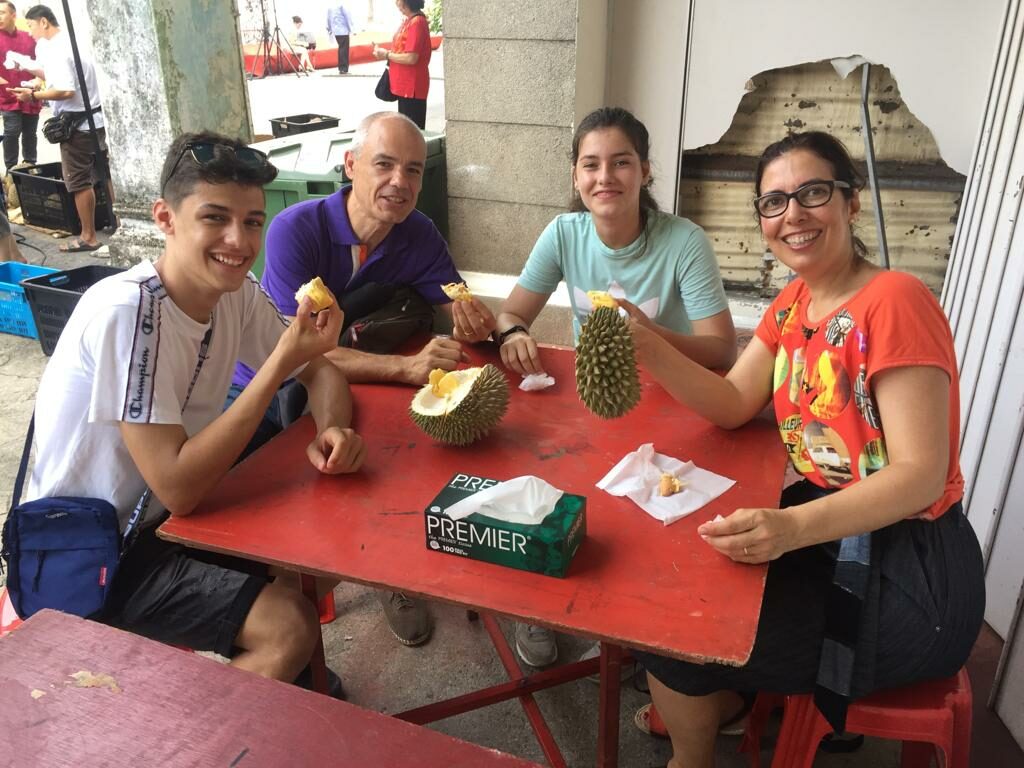 By V. Sivaji
The debate on the operators of Airbnb goes on as a Spanish family of four shared their disappointing experience having booked into an apartment in around Bukit Gambir recently.

When Elena Guasch Pesquer, her husband and her two children looked up for accommodation, they came across some fancy apartment with swimming pool and facilities.
"The swimming pool was the main attraction that made us we book the apartment while Penang is also known for its culture and places to see and we were keen to take in the sights on our holiday.
"But to our dismay, the swimming was closed due to some maintenance work. Our children were immediately disappointed.
"Furthermore, the pictures posted did not match reality as the common areas for relaxing did not measure up or was not accessible," added Elena.
To add insult to injury, there was no reception area at the building and their beds were not made up.
"When we complained to the lady we had to deal with, she sent a guy with some sheets.
"Not that we are picky but it is not my idea of hygiene to cover ourselves with a blanket. We were only given one towel each for three days stays there and no hand towels provided," she added.
Since they had already paid in advance for three nights stay they had to endure noises from the water pipes and even the water heater did not work.
"Added to this, there was no wardrobe to place our clothes and in one of the bathrooms no shelf to place our toothbrushes etc," said Elena in dismay.
She added that tourism is important to Malaysia and also to her country, Spain too, so it is only vital the standards of Airbnb should be higher and run by professionals.
Upon coming to the knowledge of the chairman of the Malaysian Association of Hotels (MAH Penang chapter), Khoo Boo Lim he immediately offered the group two complimentary rooms at the Jazz Hotel where he is the general manager.
"I did not want them to leave Penang with a bitter taste in their mouth as their experience can paint a bad picture of our country," said Khoo.
He also advised travellers to do some research and really consider the hotels first as the prices today are very competitive that will suit their budget and requirements.
"Legitimate hotel operators also take extra precautions when it comes to Safety & Security and the comfort of the guests.
"For the providers of this kind of homestays, they should be more responsible to meet the proper standards of operating and not deceive the guests.
"For the authorities and the government, I hope that they can step in faster and enforce some kind of rules and regulations to these operators.
"If this is not controlled, all the money spent on promoting Tourism in Malaysia will just go to waste. One bad remark and it will go viral all over the world not to visit our country," adds Khoo.
Penang Hyperlocal is contacting Airbnb for comment and is awaiting their reply.