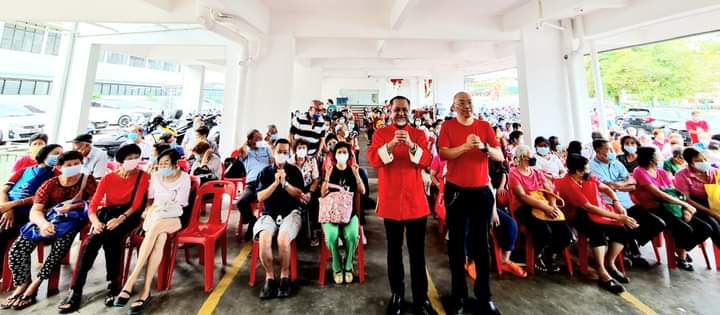 The lifts at Gambier Heights in Batu Uban were upgraded to the tune of RM519,000 thanks to the office of YB Jagdeep Singh Deo who is the State Exco for Housing, Local Government, Town and Country Planning..
In a brief ceremony, Jagdeep also expressed his commitment to continue with his engagement with the new Federal Government to see delivery of such Affordable Housing and maintenance by them.
"Affordable Housing (AH) will continue to be prioritized. Being a fundamental human right, we will continue to deliver, on top of the 140,395 Rent to Own, Low Cost(RM42,000), Low Medium Cost(RM72,500) and various affordable housing.
"I would also like to suggest we increase our target of 220,000 come 2030, by another 10% as we move forward for Penangites. We will continue with maintenance of such eligible Affordable Housing Scheme. Todate we have allocated RM321.9 million for some 35,000 projects.
In a related gathering,Jagdeep also attended the Chinese New Year celebrations with senior citizens in Datok Keramat.
"I have allocated assistance to all senior citizens in Datok Keramat, which will continue, whereby I would like to thank the Management of Sri Tanjong Apartments here for organizing it again this year for some 500 recipients, who I have been assisting since 2008.
"Todate nearly RM75,000 has been allocated, which is on top of RM510,380 we have allocated for maintenance of this housing scheme," he added.