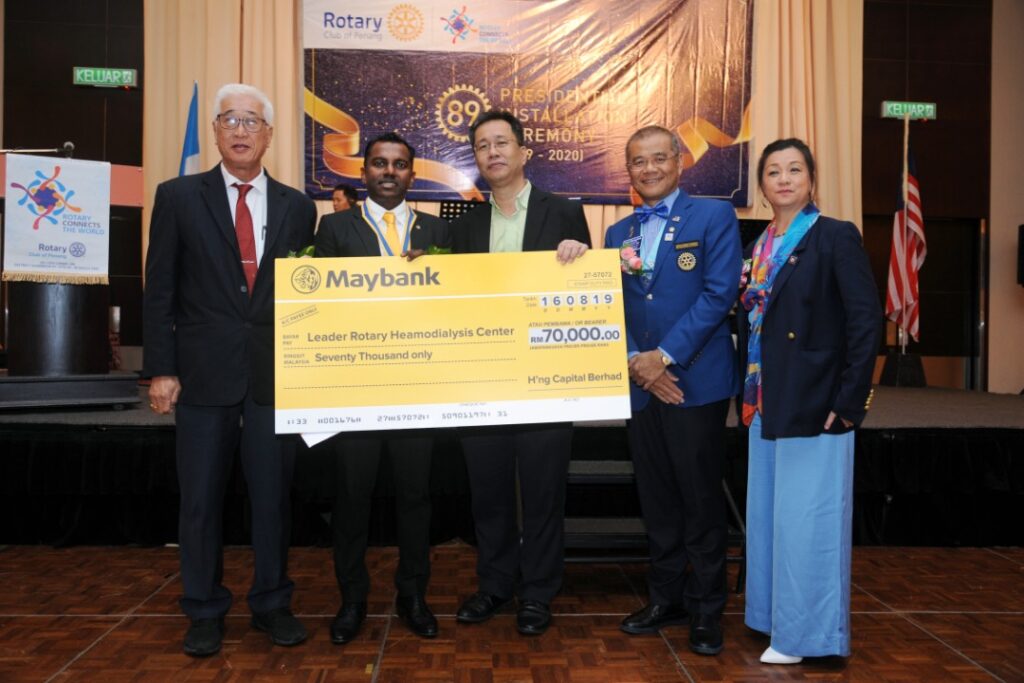 By V. Sivaji
Businessman, Vanesh Biloo was installed as the 89th president of the Rotary Club of Penang in a colourful ceremony held at the Jen Hotel recently.
Guest-of-honour was state exco for Welfare, Caring Society and Environment, Phee Boon Poh.
Rotary Club members from as far as Kuala Lumpur, Subang, Ipoh, Alor Star, Taiping and Malacca attended the installation.
Vanesh is also an active community leader being the president of Kelab Motosikal Steel Butt Riders, secretary of Persatuan Old Boys Association High School BM and secretary of Harley Owners Group, Penang Chapter.
He is also the national president of Pertubuhan Kebajikan Samuthaya Paarvai Malaysia, a national welfare association that renders financial assistance and provide educational support to the marginalized and needy.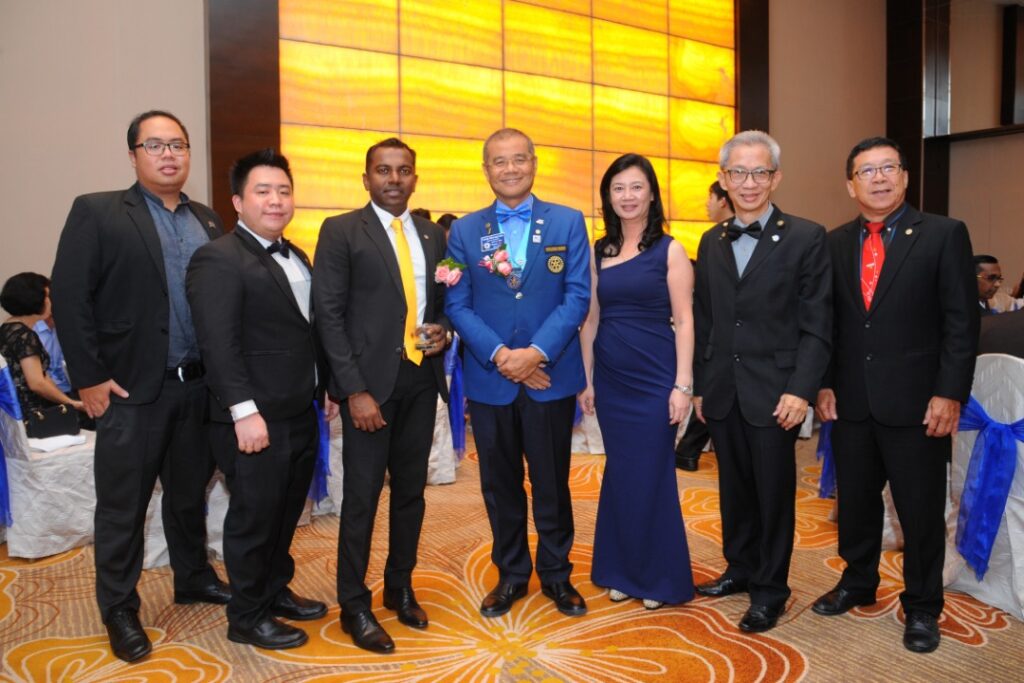 In order to assist the club's benevolent aims of the club, Hng Capital Berhad.contributed a sum of RM70,000 towards the club's Leader Dialysis Centre.
Other activities carried out by Rotary Club of Penang are the on-going eye care initiatives, while they have also proposed the adoption of public park adoption to the state government to contribute towards the state's motto of "Cleaner, Greener" Penang.
"Come November this year, we are raising funds for the "World Polio Day" where members will be riding their big motorbikes from Penang to Ipoh," said Vanesh.
Meanwhile, Phee in his address commented the charitable activities of the club and urged them to keep up with the good work.