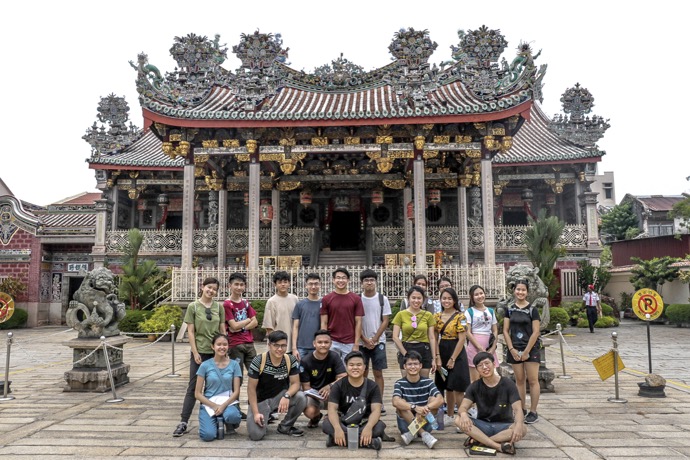 By V. Sivaji
One may study, work and live in Penang but it does not mean that you will know about the history and heritage of the island.
With this in mind, the Disted Heritage Club organised "A Step Back in Time" activity to discover the historic heart of Georgetown recently.
They were led Chow Chee Kit, School of Pre-U lecturer and Club Advisor of Disted Heritage Club.
Some 16 students participated in the heritage trail programme.
Students were grouped into teams of four who then began their discovery journey of the famous Georgetown UNESCO World Heritage Site.
They visited St. George's Church, the oldest Anglican Church in Southeast Asia which is 200 years old.
Their next stop was the Catholic Church of the Assumption, another historical landmark that has stood erect since its establishment 232 years ago.
Other landmarks included the Catholic Diocese Museum, the Goddess of MercyTemple, the oldest Taoist temple in Penang which is 291 years old and the Leong San Tong Khoo Kongsi (also known as Khoo Kongsi), one of the most distinctive Chinese clan associations in Malaysia which is well known worldwide for its extensive lineage that can be traced back 650 years.
The fun-filled and informative day helped participants understand the importance of heritage preservation and rich culture that earned the state recognition by the United Nations Educational, Scientific and Cultural Organisation (UNESCO).
Disted College is a premier Not-For-Profit institution of higher learning, with more than 30-years of academic distinction, and an alumni base of more than 10,000 students.