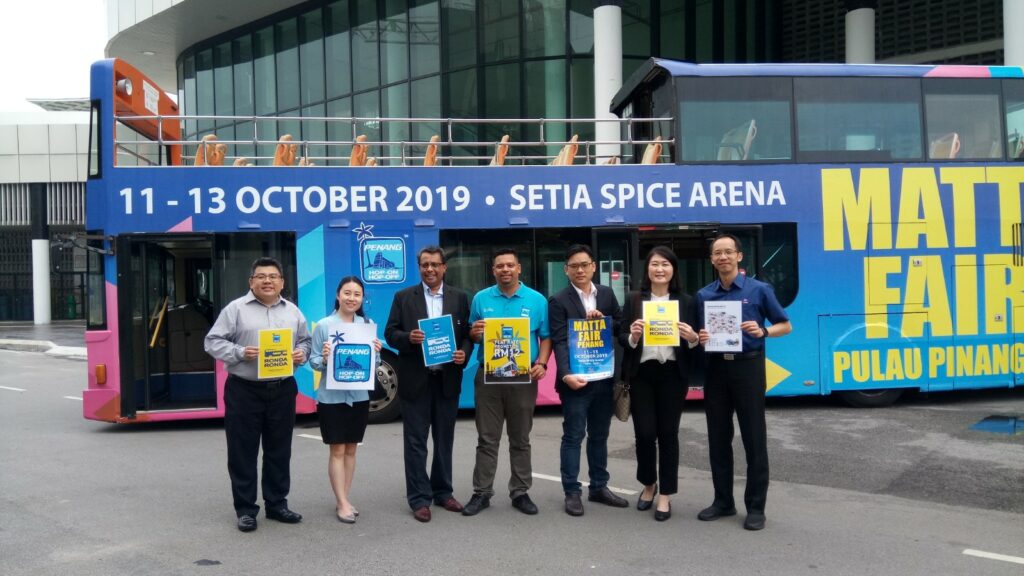 By V. Sivaji
Planning for your next holiday ?
Check out the Malaysian Association of Tour and Travel Agents (MATTA) Fair to be held at the Setia SPICE Arena from Friday, Oct 11 till 13, 2019.
Some 35,000 thousand visitors are expected to visit the fair which has had runaway success over the years.
"The response is so good from exhibitors and participants this time around with 300 exhibitor booths, that we have to turn some of them away.
"We had a total turnover of RM41.6 million during the fair early this year and we expect some 35,000 visitors and RM40 million in turnover this time around," said Nigel Wong, Honourary Secretary-General of MATTA at a press conference.
Penang Hop On Hop Off is the sponsor this year while Malaysian Airlines is the official airline.
"There are also many packages for local tourism as well as overseas packages with state tourism organisations from Sarawak, Johore, Malacca and Trengganu taking part," said Wong.
Meanwhile, Roslan Ismail, Malaysia Airlines Head of Sales added that this is the third year running that the airline is collaborating with MATTA Fair and it has been very effective.
"We hope to attract more visitors from the ASEAN region, Australia and Europe to come visit us.
"Those who spend with a minimum of RM200 stand to win a business class ticket to Shanghai, followed by economy class tickets to Bali, Kota Kinabalu and Kuala Lumpur among others," added Roslan.
Firefly will also sponsor lucky draw tickets to Phuket, Banda Acheh and Kuantan.
The largest tour and travel agency represented is Beautiful Planet Holiday Tour & Travel with Tourism Malacca being the largest state tourism participation.
The Department of Tourism and Culture of Jakarta are also one of the biggest international participants along with Korea Tourism.