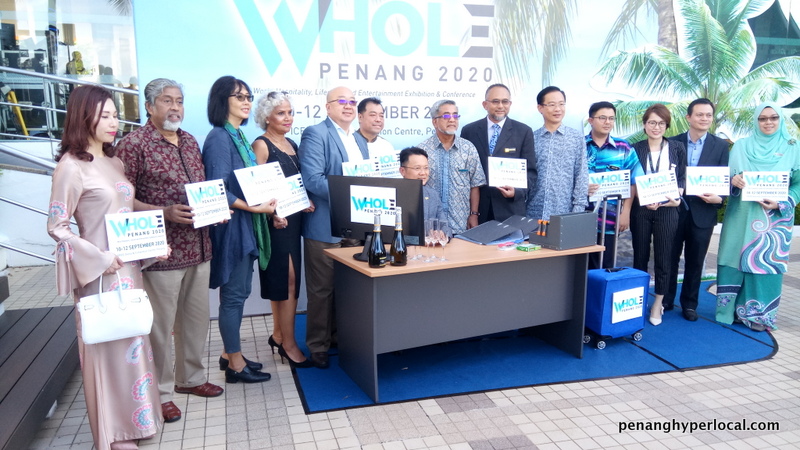 By V. Sivaji
The inaugural World Hospitality, Lifestyle and Entertainment Exhibition (WHOLE) Penang 2020 is expected to draw 30 foreign participants from Australia, Austria, France, Indonesia, Italy, Japan, New Zealand, The Philippines, South Africa, South Korea, Taiwan, Thailand, Turkey United Kingdom, USA to name a few.
The event organised by Alpine Group Services will be held in conjunction with Experience Penang Year 2020 from September 10 to 12, 2020 at the SPICE Arena and Convention Centre here.
Alpine Group chairman, Abdul Malik Abul Kassim said that the event also coincides with Visit Malaysia Year 2020 and is a one of its kind trade event to represent the overall umbrella of hospitality in a total and holistic manner.
"The event is classified as "BLEISURE" which includes business and leisure under one roof," said Abdul Malik.
Present to launch the event at the Mercure Hotel here was Penang Exco for Tourism Development, Arts, Culture and Heritage, Yeoh Soon Hin along with industry players from the hospitality and business sector.
"The fair is expected to draw participation from the food, beverage, food technology and equipment, lodging and accommodation sector, travel and tourism, lifestyle and entertainment and wellness establishments.
"Events in Penang has grown by 62 per cent and this event is an excellent platform to promote Penang further on the local and international market," said Yeoh.