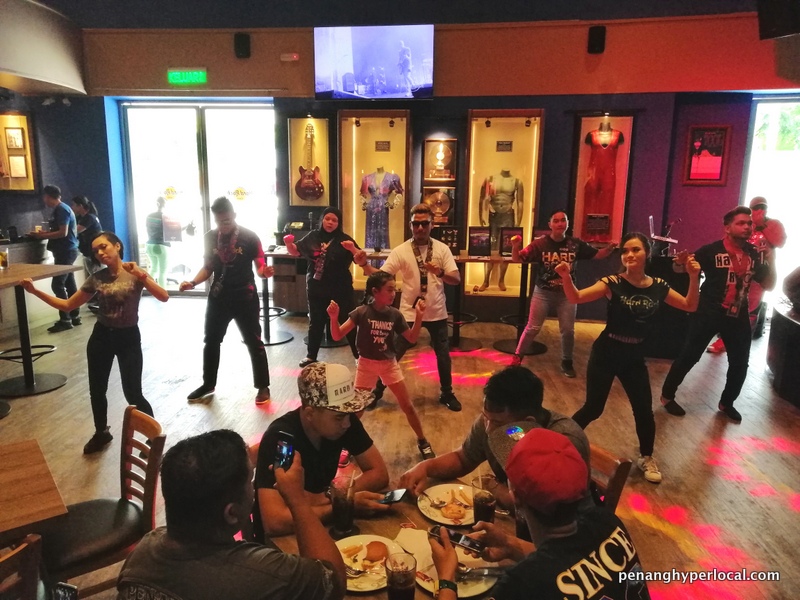 By V. Sivaji
The annual Pinfest gathering organised by Hard Rock Cafe Penang saw some 67 collectors along with friends and family coming together.
This is the fifth edition of the event which also saw collectors from as far as Johore, Negeri Sembilan, Malacca, Perak and Kedah.
Funds raised at the event amounting to RM 5,000 will be channelled to Hope Worldwide Malaysia to sponsor an outreach programme to the indigenous community in Grik, Perak.
Throughout the event, pin collectors traded their pins, participated in raffles, silent auctions and enjoyed a selection of delicious light refreshments.
As part of the registration fee, each participant received a Pinfest 2019 t-shirt, a limited edition pin and a lanyard.
Other entertainment included a Vibe Dance by the hotel's Beach Club team, a fashion show by the Hard Rock Hotel Penang's staff showcasing the latest and limited-edition Hard Rock Cafe Penang-specific merchandise and live music performances by Hard Rock Café's resident band, Splitfire from Indonesia.
Over 70 pins were up for grabs during the Raffle Draw.
Some of the collectibles were pins from across cities in Asia including Penang, Kuala Lumpur, Melaka, Bali, Jakarta, Bangkok, Pattaya, Dubai, Phnom Penh, Osaka, Yokohama, Tokyo, and more.
In addition, the Silent Auction items comprise of Hard Rock limited-edition pins, mini pin collections, Hard Rock Café location-specific t-shirts, a spa package at Rock Spa and a 2-night stay in a Lagoon Deluxe room at Hard Rock Hotel Penang inclusive of breakfast for two adults.
"Pinfest No. 5, marks the fifth year Hard Rock Cafe Penang has organised this remarkable event that has brought together worldwide pin enthusiasts," said general manager John Primmer.
He also added that as a socially responsible organization, they are nurtured with philanthropic values and we are honoured to have partnered with Hope Worldwide Malaysia on this special occasion to provide the indigenous community with living necessities to lead a normal life in the outskirt areas of Grik, Perak
Hard Rock Hotel Penang has some 250-rooms and suites, most of which feature beach frontage.
All rooms are equipped with DVD/CD players, 50-inch LED screen TVs, BOSE Sound Systems, free Internet Access, free HD Blockbuster Movies on Demand and interactive IPTV system.
The are proud to provide a plethora of facilities for everyone for fun activities and entertainment all day.
Hard Rock International are located in 74 countries, including 186 Hard Rock Cafes, 240 Rock Shops®, 29 hotels and 12 casinos, Hard Rock International (HRI) is one of the most globally recognized companies.
Hard Rock is also known for its collectible fashion and music-related merchandise available in global Rock Shops.
Upcoming new venues Hard Rock Cafe locations include Kathmandu, Nepal,
Kyoto, Japan, Asuncion, Paraguay, Puerto Madero, Argentina and Chandigarh, India.