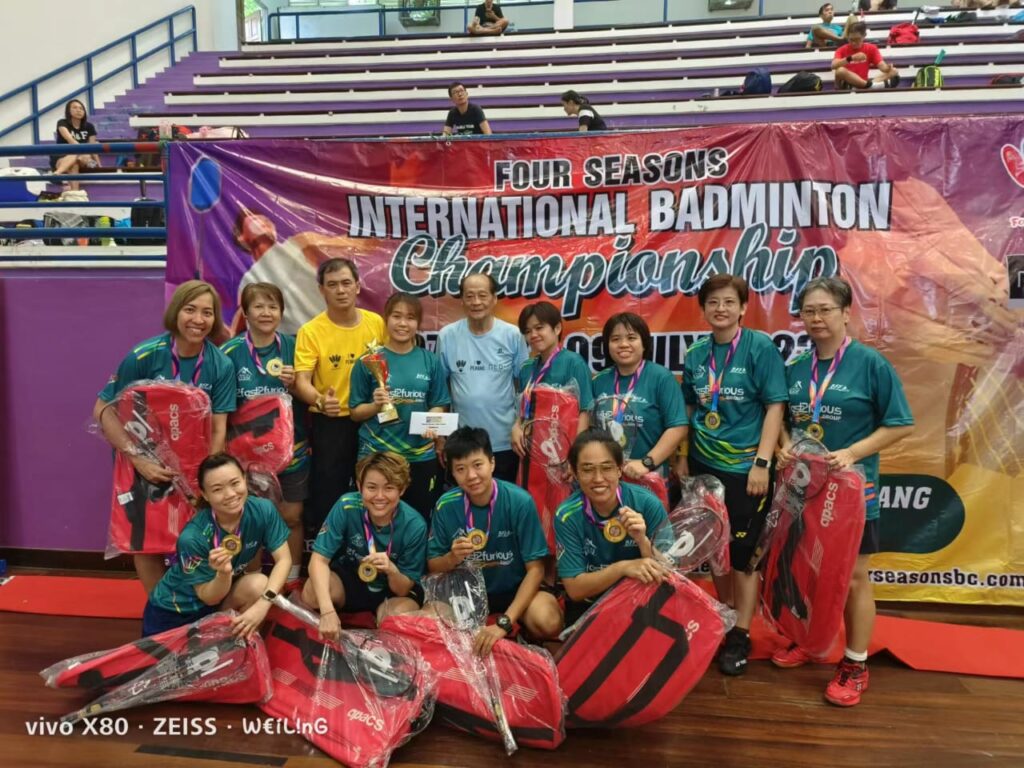 The recently concluded Four Seasons International Badminton Tournament 2023 saw an overwhelming response of 450 participants from near and far.
Foreign participants were from Vietnam, Singapore, Australia, Indonesia, Russia, New Zealand and India.
Vietnam brought the biggest contingent with 18 players.
The tournament was held at the USM from July 7 to 9, 2023.
Competition was held for individual age groups from as young as 10-years-old to senior players till their 70's.
Competition was also held for international team events.
Hotel NEO+ Penang was the official hotel for the tournament represented by their general manager Dato Gulab Mahatam Rai.
"This is our way to support sports tourism and promote Penang on a world stage," he added.
Organising chairman, Philip Teh also added that this tournament was a great success judging from the number of local and foreign participants.