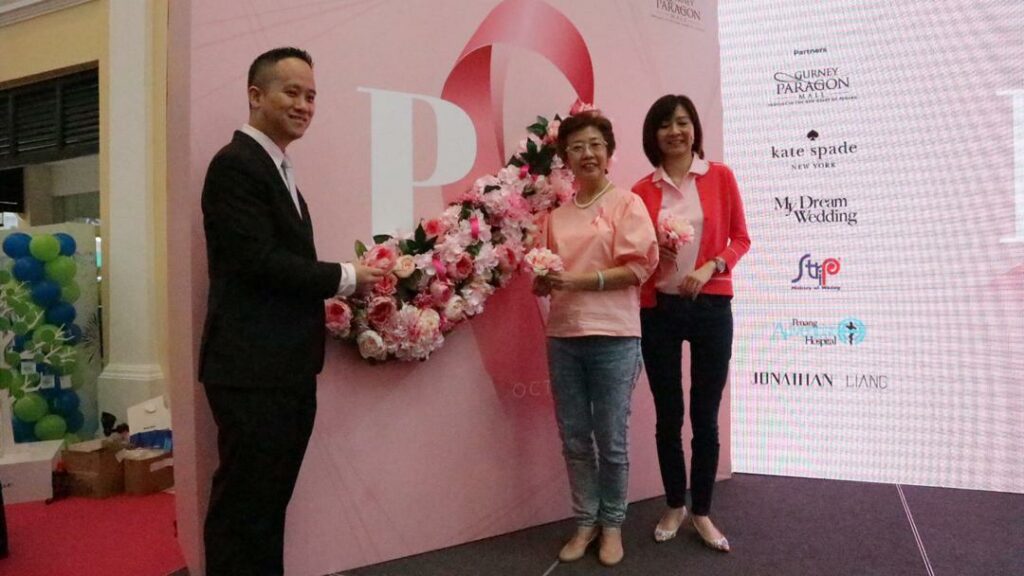 By V. Sivaji
Gurney Paragon Mall along with the Penang Adventist Hospital launched the pinkforhope campaign to increase awareness of prevention against breast cancer amongst women.
A series of activities will be held throughout the month of October to create awareness among the public.
Hunza Group Executive director, Khor Tze Ming urged everyone to use the hashtag to raise awareness on the disease.
Also present was Penang Chief Minister's wife, Tan Lean Kee who stressed on the importance of the awareness of the disease so that it can be prevented at the early stage.
Representatives for the Penang Adventist Hospital will also hold talks for the benefit of the general public.