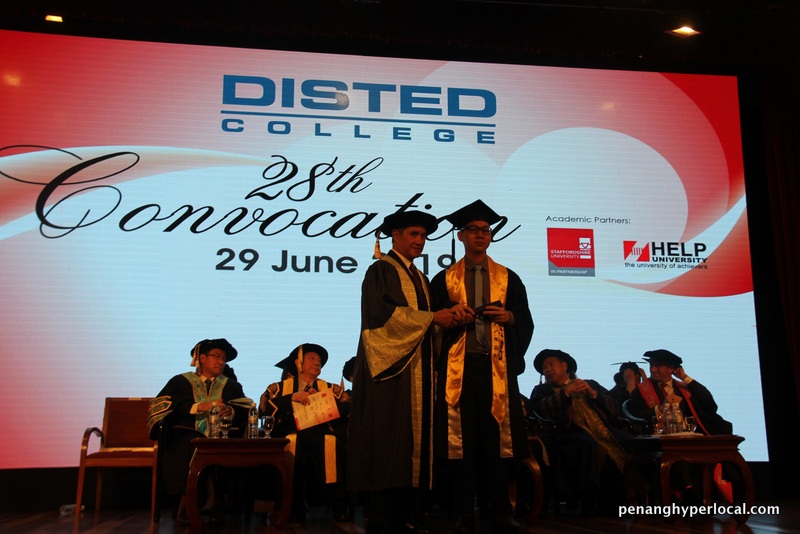 By V. Sivaji
A group of three Disted College students today showed that being blind has not slowed them down towards the path of success and is an inspiration to their fellow college mates for coming this far.
They are Toh Chin Yuan, Ding Teck Song and Lee Yong Pin who managed take on the challenges to pursue their ambition at the Disted College Penang.
It comes as no surprise as the college with facilities to help the visually impaired had helped them in pursuit of an internationally-recognised qualification.
The grads tell us about their journey to success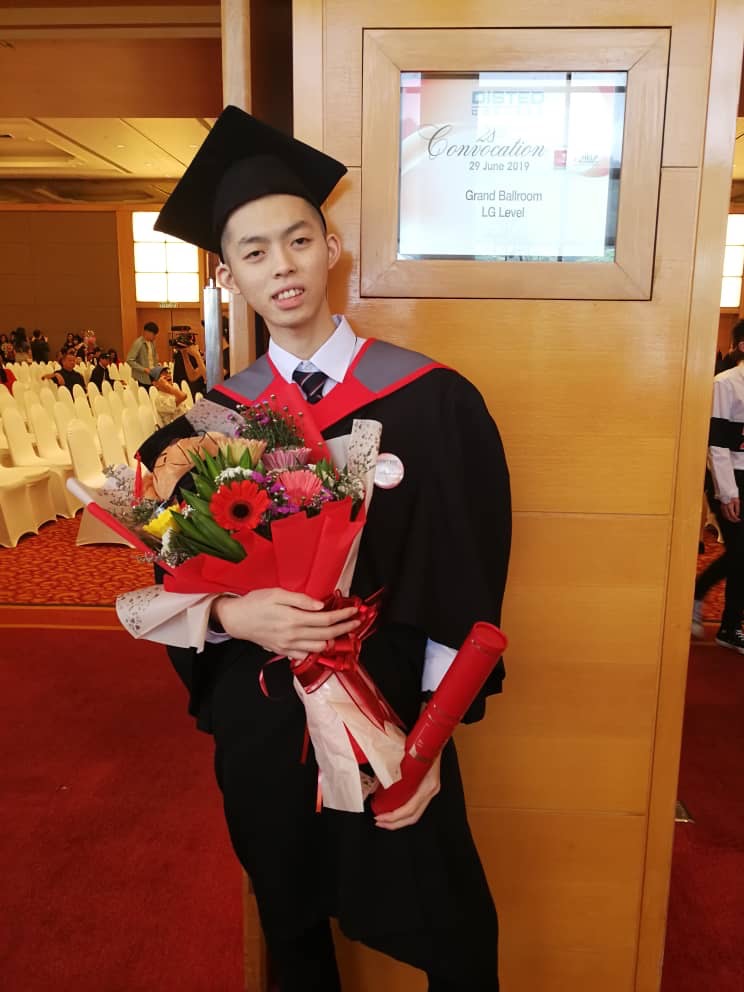 Toh managed to complete the Diploma in Business Information Technology and later did the Degree in International Business Management 2016-2019.
"I am partially blind due to an eye allergy since a young together with medication which included antibiotics and steroids.
"Overuse of the medication caused eye pressure without control, glaucoma and cataract. Eventually, since the age of 15, my left eye nearly blind while my right eye still okay but with limitations," said Toh in sharing his inspiring story.
He had strong will power and nothing could stop him to study in primary although he had to cope with his problem.
"After SPM, I got to know that Disted could cater for my needs and after their supportive pre-meeting, my final decision was easy to make," he said.
Having qualified with Bachelor of Arts (Hons) degree, Toh now plans to utilize his knowledge on nutrition and health to spread knowledge to the world and help those who in need.
"As for me, I always love to challenge myself in doing some event for visual awareness, I am glad that it was supported by the lecturers and the college president.
"I felt really comfortable in the Disted library. They provide an environment to study and of course, the staff are extremely helpful to provide us with support to ease our difficulties.
Meanwhile, Ding Teck Song who completed the Diploma in Business Technology added that although it was quite challenging being a visually impaired student, he managed to complete my diploma study with good results.
"Throughout the two and half years, tutors at Disted helped me a lot in my studies by providing various facilities like providing an app called NVDA in all the computers in the computer labs that required by most of the visually impaired person to use a computer.
"It was very helpful for me during lectures or whenever I need to do my assignments in the general lab," said Ding adding that he was very grateful to the assistance from the lecturers on assignments and projects.
Ding was also an outstanding graduating student in Diploma in Business Technology.
He hopes to continue his degree in the field of Information Technologies and enter employment.
"I know that it is not easy especially for those who having a limited vision like me, but it is no reason for people like us not to gain success in the field they like," he said.
Another visually impaired student, Lee Yong Pin, also completed his Bachelor of Arts (Hons) Accounting and Finance at Disted College Penang.