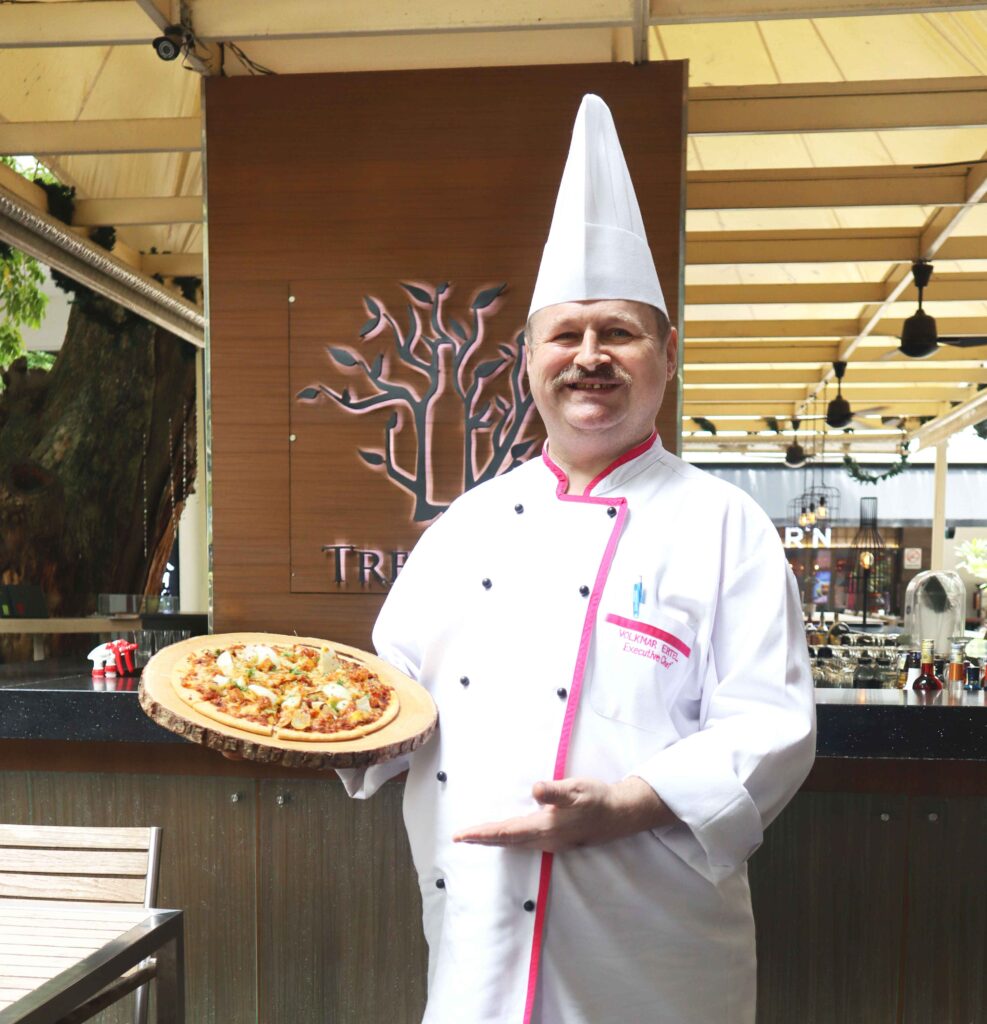 You would have tried popular pizzas in the likes of the Hawaiian pizza, Margherita pizza, Greek pizza and many more.
Here is one more pizza variant which you can cross off from your pizza wish list.
Here comes the Satay pizza, this unique fusion pizza which is only available at the G Hotel Penang.
This satay pizza is already a runaway success with diners and happy hour clients.
One would think that there is no way to combine the cheesy Western dish with the Asian peanut sauce. 
The chefs at the hotel have managed to perfect the combination of both worlds to feature this surprisingly tasty dish.
"A simple, yet unique pizza, I must say. One can savour the perfect blend of both worlds – local & Italian fusion in a single bite. 
"Enjoy the savoury taste of our tangy satay sauce accompanied with the crunchy pizza crust, a perfect bite to pair with your drinks at Tree Bar," said executive chef Ertel Volkmar who is the creator of the tasty pizza.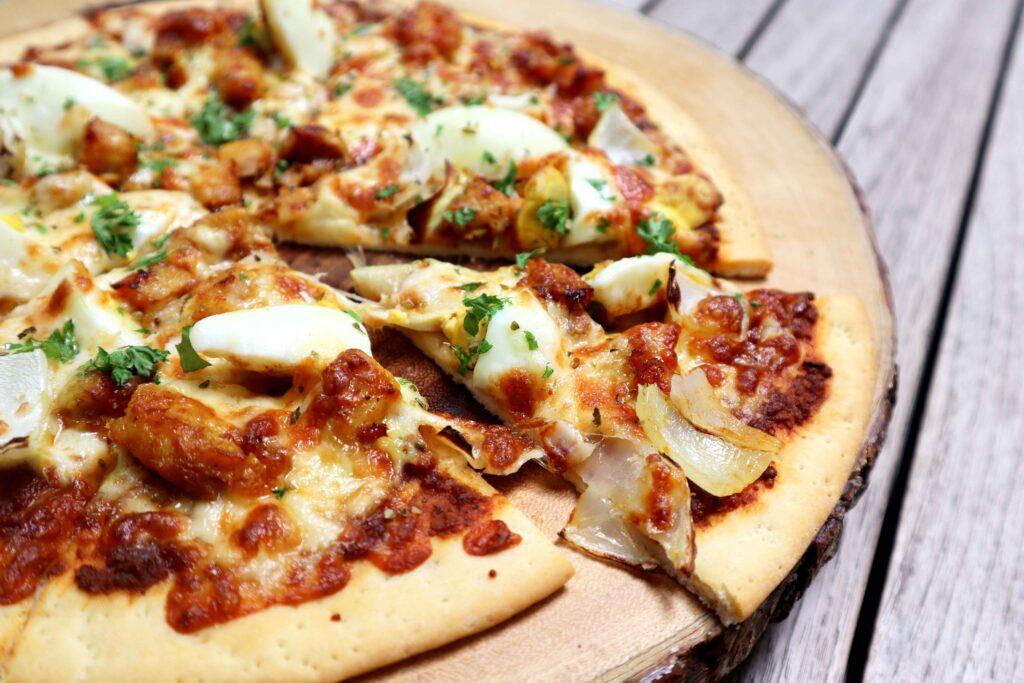 He added that everything starts with chefs carefully flatten the pre-baked pizza dough with a rolling pin.
"They then spread the peanut sauce evenly on the flat dough and add grilled chicken satay pieces & hard-boiled eggs.
"This is then layered with shredded Mozzarella cheese and baked at 230 degrees celsius for approximately five minutes or till all the cheese is melted. Then it is ready to be served," added Volkmar.
The Satay Pizza is priced at RM25 nett per serving. Call 04-238-0000 for more details.