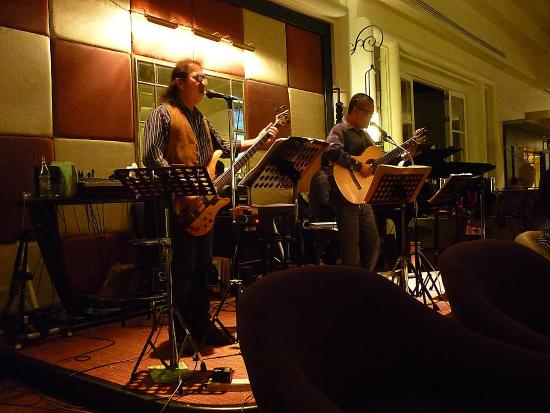 None of the hotels contacted in Penang are actually "jumping on the bandwagon" to bring back live bands at their hotel lobbies.
This is following the recent announcement by the authorities to allow live bands to perform at hotel lobbies.
"Buskers are not our thing and we do not intend to engage any band at the Hard Rock Cafe any time soon.
"The Hard Rock Hotel Penang is only looking at next year to engage live music, " said Marcom manager, Linda Goh.
They used to have a band at their lobby and another full show band at the Hard Rock Cafe.
Over at the G Hotel, their Director of Sales and Marketing, Christina Tan said that they too are not too keen to employ any bands at their lobby area at the moment.
"We simply do not have the money to engage any live band for now," said Tan when contacted.
The lobby lounge at the G Hotel was a popular hangout for guests to unwind and relax during the heydays.
"Live bands are for the entertainment for guests, without many guests now what is the point of engaging live bands," said another hotelier.
However, when live bands starts eventually, only those guests who have been double dosed are allowed to attend that too at 30% capacity at the premises.
The lukewarm reaction from hotels is therefore not surprising as most of them have been struggling with managing the hotels here during the Covid-19 pandemic.
Looks like live bands are last on their mind for the hospitality industry in Penang.