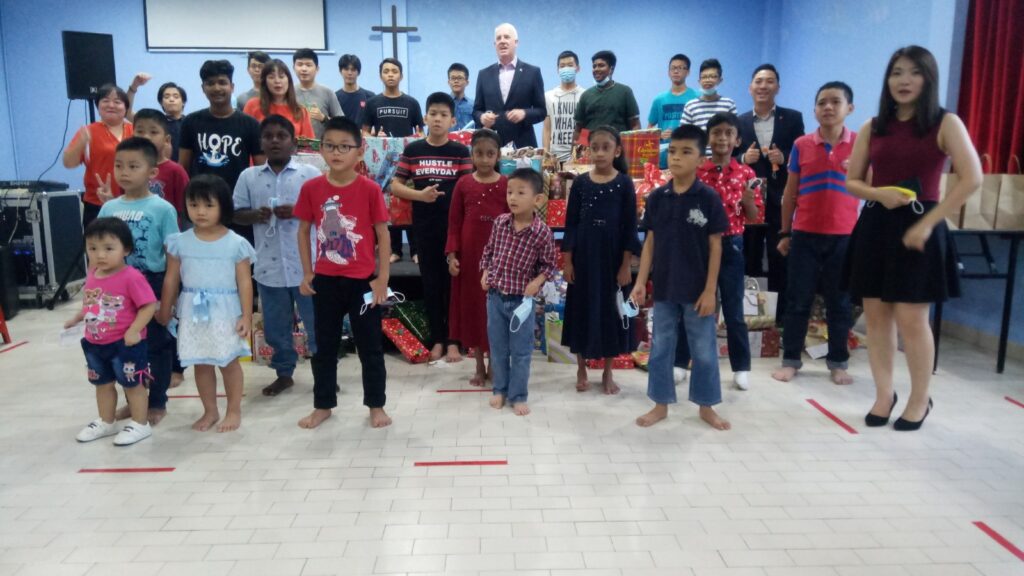 By V. Sivaji
For the past 12 years, the G Hotel in Penang has been hosting underprivileged children from various homes and NGOs here in the comforts of the hotel's lobby.
This year, for the first time, due to the Covid-19 pandemic restrictions, a team of G Hotel's management and staff went over the Salvation Army Home along Logan Road to bring Christmas cheer.
Of course, all of the new standard operating procedures (SOPs) like keeping social distancing, sanitizing and wearing masks were observed.
Nevertheless, they were armed with loads of presents for the kids and also a wide range of delicious food and beverages.
"We are excited to visit the kids at your home for the very first time. Although all of us are facing the pandemic, this does not stop us from being thankful and fortunate to share the joy of the season," said general manager, Michael Hanratty.
"Although we had asked for two of your wishes, thanks to the wonderful support from donors, each of you will be getting six to seven presents each," said Michael.
The G Hotel team then joined the kids to unwrap their presents.
The kids were seen eagerly unwrapping their presents and sheer delight and happiness could be seen on their faces.
Kudos to the G Hotel team for their generous gesture to spread the spirit of joy among the children.