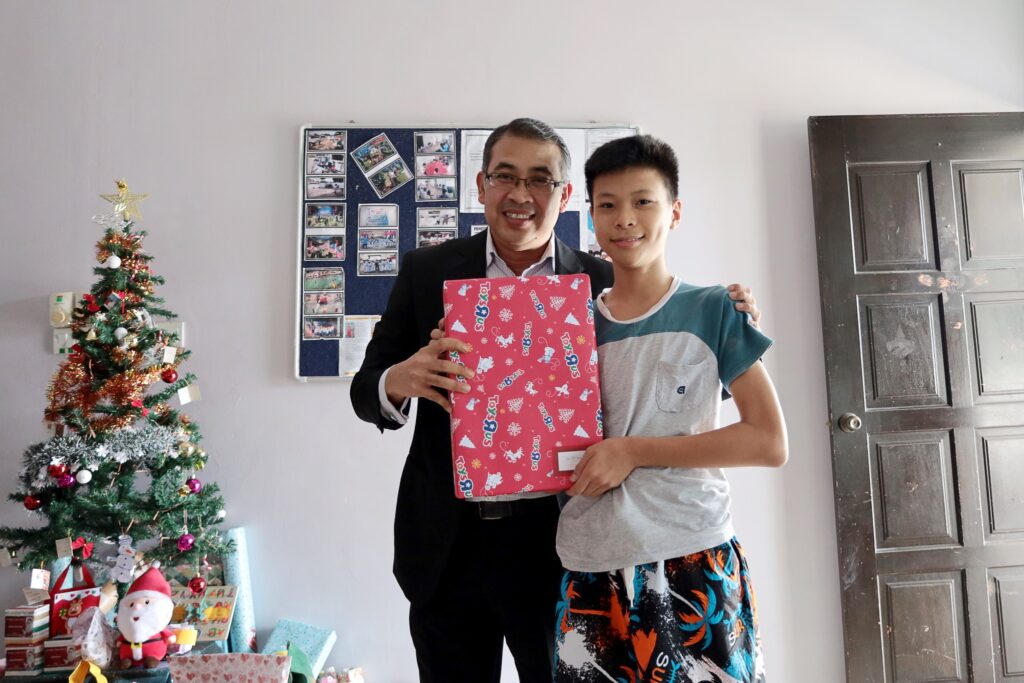 In keeping with corporate social responsibility (CSR), a team from Amari SPICE Penang brought much needed cheer to Rumah Kebajikan Seri Cahaya in Batu Maung recently.
They were led by their general manager Noorazzudin Omar, several department heads along with their team members.
They brought laong loads of gifts and goodies to cheer up the children at the home.
After a short tour of the premises, the children were presented with gifts by Noorazzudin.
The smiles on the children's faces were enough to make the trip a worthy one.
The 5-star hotel in Bayan Lepas also plans more CSR projects in the up-coming future to benefit the community.