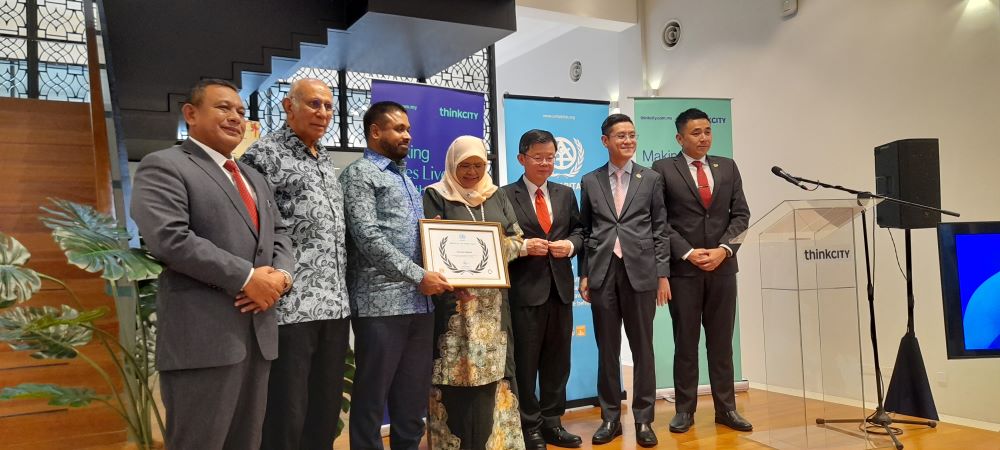 By V. Sivaji
It was a memorable occasion for Think City managing director Hamdan Andul Majeed when he was awarded the UN-Habitat Special Citation Award here.
On hand to present the award was none other than Dato Seri Paduka Mainunah Mohd Sharif, the Under-Secretary-General of the United Nations and Executive Director of UN-Habitat held at the Think City Office in Georgetown.
Also present was Penang Chief Minister YAB Chow Kon Yeow, Dr Neil Khor, Special Advisor & Director External Relations DivisionUN-Habitat, State Exco for Transport and Infrastructure YB Zairil Khir Johari, Thik City chairman Anwar Fazal, family and friends.
In his address Chow congratulated Hamdan on his due recognition and celebrated the recognition on the international stage as no small feat.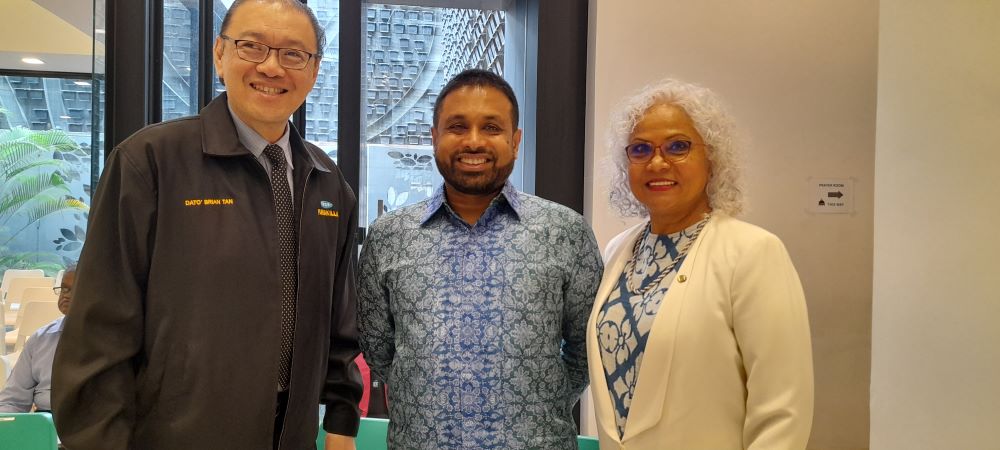 "It is a testament to the tireless efforts and unwavering commitment that Hamdan had poured ino his work through the establishment of Khazanah Nasional Berhad's subsidiary Think City.
"The journey of Think City commenced here in Penang in 2009 with a vision of making cities more people friendly, resilient and liveable while acting as a catalyst for change in the way cities are planned, curated, developed and celebrated.
"When Think City first embarked on its mission, George Town was facing a decline. George Town has now changed significantly since it became a UNESCO World Heritage Site in 2008.
"Over the years, Think City has executed more than 250 projects, breathing new life into the city," said Chow in his speech.
Among the major projects undertaken are the George Town Transformation Programme which distributes grants to communities and businesses to revitalise George Town, the North Seafront project, The Penang Bay project, The Fort Cornwallis Revitalisation project among others.
Chow also reminded guests that the story of Hamdan reminds each one of us holds the power to create meaningful change and that every effort no matter how small contributes to a better Penang and a better Malaysia.