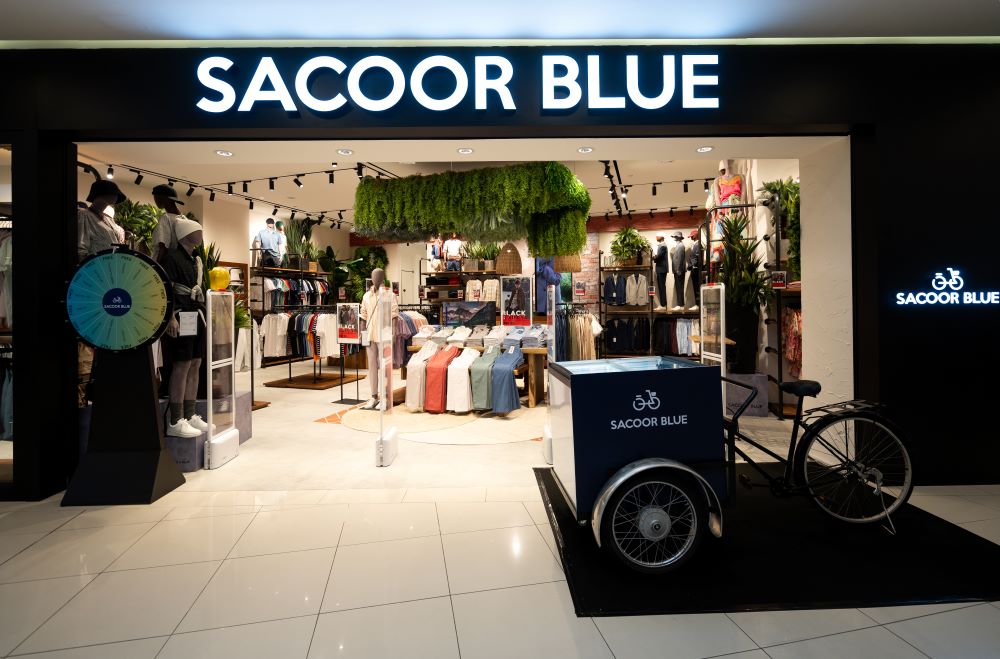 Portuguese fashion brand, Sacoor Blue, a brand with sustainable living at its heart has launched its first boutique in Penang in Queensbay Mall.
The innovative brand has a DNA that champions a fresh new attitude and aims to encourage consumers to take small steps towards mindful living.
Hugo Carriço, Chief Executive Officer of Sacoor Group Southeast Asia, expresses his excitement about Sacoor Blue's expansion into Penang. He highlights the brand's ambitious growth over the past year in Malaysia, following its successful debut at Pavilion Kuala Lumpur in November 2022.
According to Hugo, "The story behind Sacoor Blue is inspired by someone who has left the fast-paced city lifestyle to go back to their roots and embrace a simpler way of living. Our store design, drawing inspiration from the serene countryside of South Portugal, aspires to motivate consumers to reconnect with nature and make sustainable choices."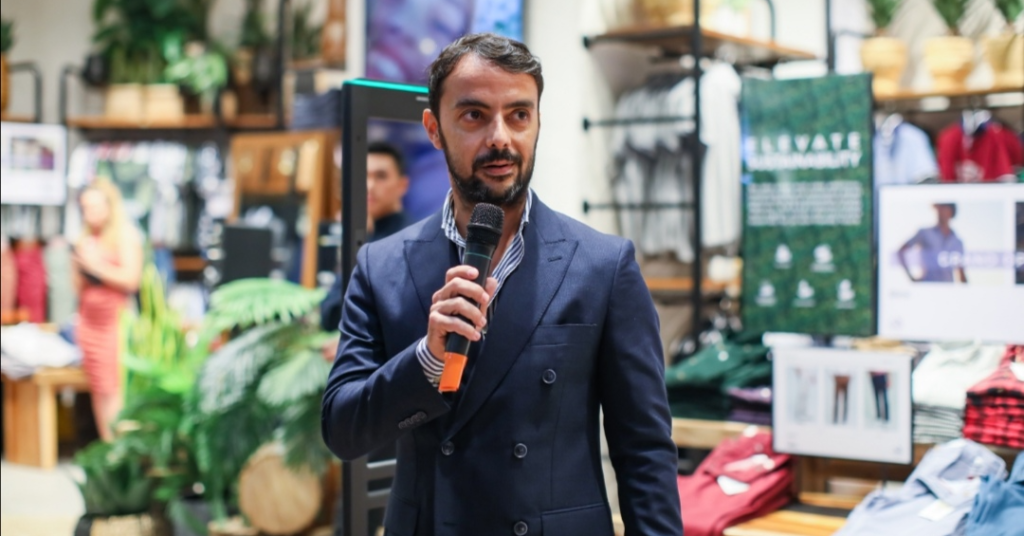 Hugo Carrico
"The clothing under the Sacoor Blue brand is meticulously designed for effortless daily living.Crafted with premium materials, the collection is tailored for day-to-day wear and incredibly versatile, allowing individuals to dedicate their precious time to what matters most" he explains.
Sacoor Blue offers a wide selection of clothing options for both men and women which ranges from comfortable loungewear to cosy sweaters to tailored jackets.
Geared to connect with today's generation of fashion lovers who tend to prioritise both comfort and personal values when making purchases, the versatile basics are all crafted with a mindful living philosophy at the core.
The boutique at Queensbay Mall embodies the brand's philosophy of a balanced lifestyle.
Drawing inspiration from the tranquil countryside homes of South Portugal, the store's interior features green elements, wooden accents, vibrant foliage, and rattan chairs, creating an inviting and Instagram-worthy shopping environment. Complementing its mindful living ethos, all purchases from Sacoor Blue are packed in biodegradable paper bags and can be gift-wrapped in paper and twine upon request. Even the price tags are attached to the clothes with twine instead of plastic.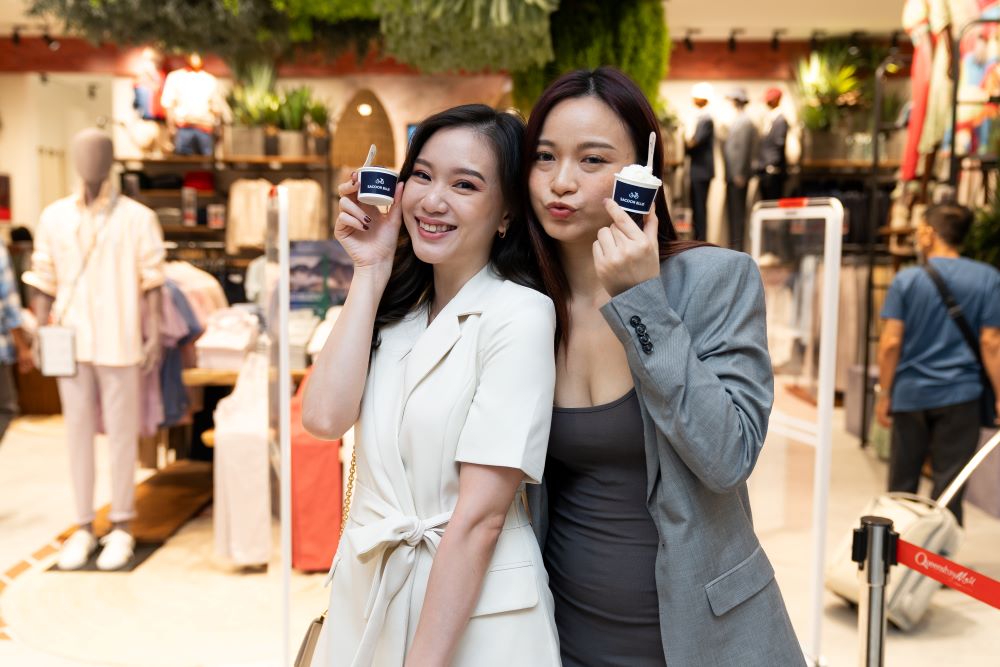 Maintaining Sacoor Group's commitment to quality and service, Sacoor Blue delivers on affordability without compromising on excellence. True to the brand's DNA, complimentary in-store alteration services are available for suits while alterations for shirts and trousers come with a small fee.
To celebrate the launch at Queensbay Mall, Sacoor Blue hosted an activation over the weekend filled with special treats and exclusive offers for eager shoppers. During the weekend, the store will be offering gifts and delectable ice cream to shoppers at Queensbay Mall.
Sacoor Blue is located at GF-51/52, Ground Floor, Queensbay Mall, and is open daily from 10.30a.m. to 10.30 p.m. Shoppers are also welcome to join the Sacoor Club membership programme, which offers special offers, services, discounts, and gifts. Points earned through purchases from any Sacoor Blue, Sacoor Brothers, Sacoor Outlet, or Sacoor One participating stores are valid for up to 12 months. For more information on Sacoor Blue, please visit: www.sacoorblue.com