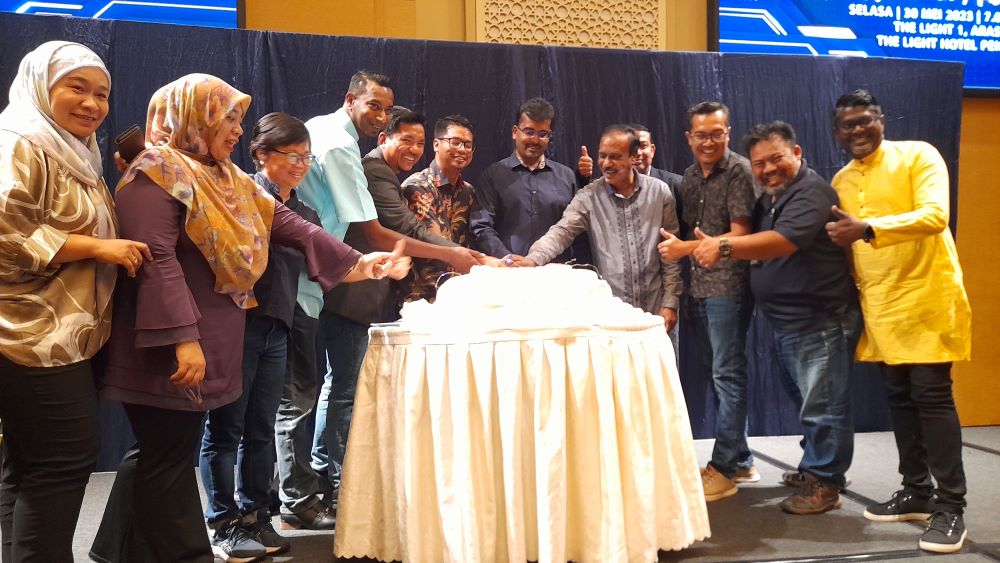 Joining hands in the cake cutting ceremony
By V. Sivaji
The Light Hotel Penang became the first corporate business entity to host media practitioners from the Northern Region in celebration of the National Journalist Day 2023. 
Some 60 media members from Alor Star, Georgetown, Seberang Jaya, Kulim and surrounding areas gathered at the 5-star hotel in Seberang Jaya.
Present to welcome their guests was the hotel's director, Naresh Tan Sri Dato Ramesh, general manager, Raj Kumar and their team.
The media team was led by Kelab Media Mutiara Pulau Pinang president, Mohd Iskandar Othman, New Straits Times Alor Star Bureau Chief Adie Zulkefli (representing Kedah/Perlis media) and veteran journalist, Dato Arul Dass.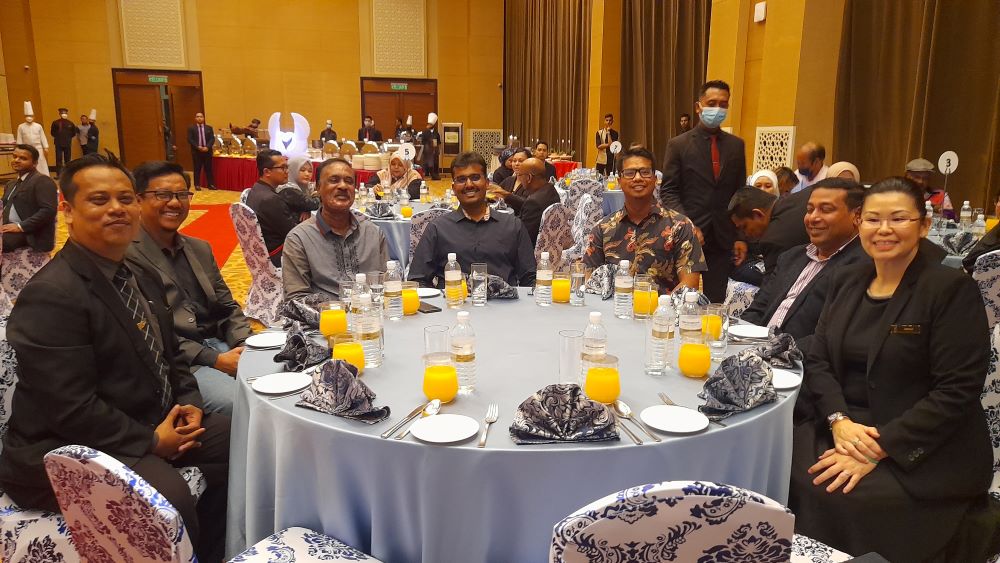 Naresh Tan Sri Dato Ramesh with general manager Raj Kumar and team
There was also good participation from local Chinese and Tamil newspaper journalists.
"We wanted to show our appreciation and say thanks to the media fraternity in conjunction with the National Journalist Day. Your contribution is greatly appreciated by us and the overall community at large," said Naresh.
After the formalities of speeches, guests were treated to a sumptuous dinner spread and token presentation.
Surely, the guests were not disappointed with the dinner spread as the hotel's chefs put out biryani rice, roast lamb, chicken, prawns, sweet sour fish and not forgetting a list of desserts for the buffet.
They also took time to pose for group photographs to serve as fond memories.
Kudos to the Light Hotel Penang for their empathy and concern on the task and duties of the journalists.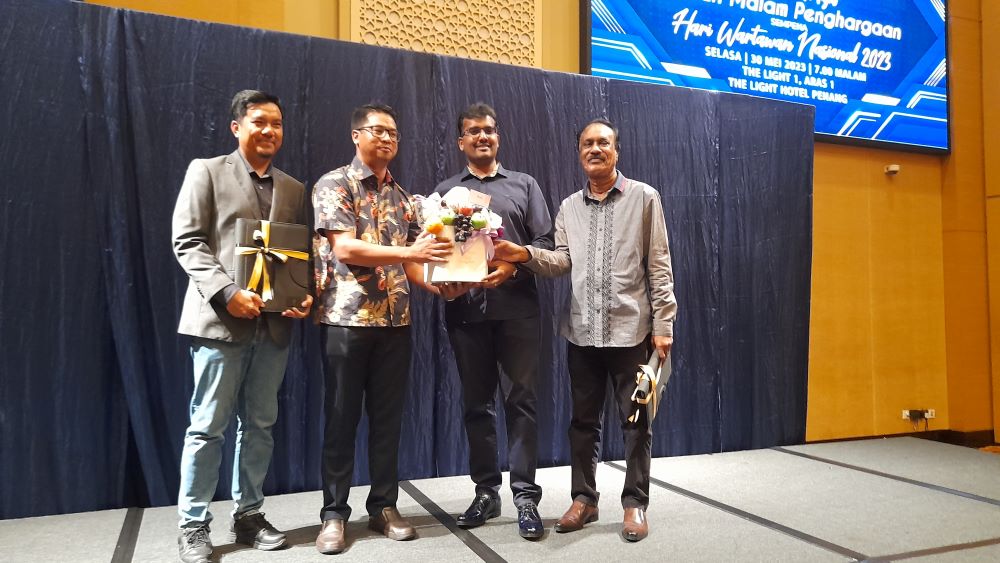 Mohd Iskandar (second from left) presenting a souvenir to Naresh