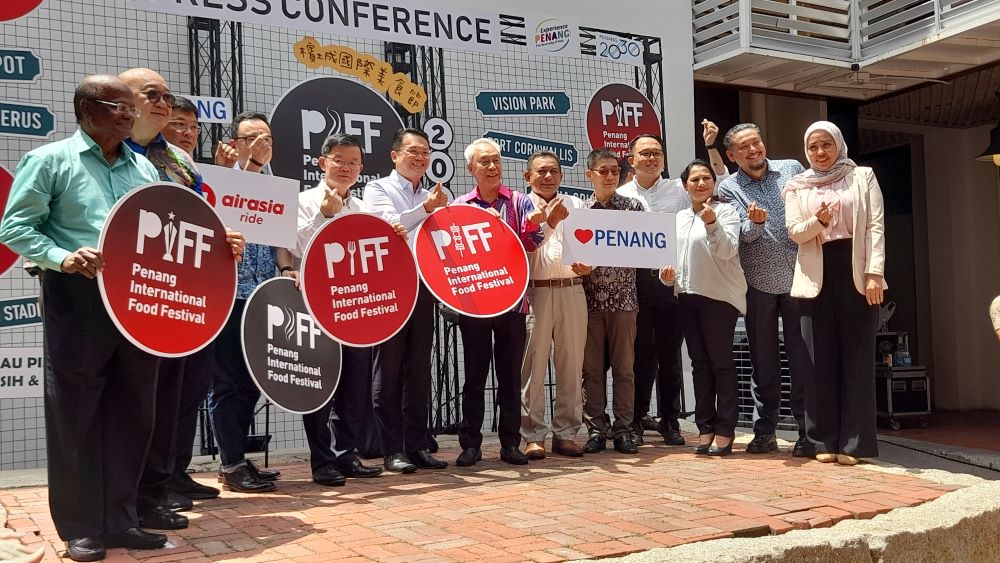 PIFF 2023 launch by Penang Chief Minister and stakeholders
By V. Sivaji
The Penang International Food Festival (PFF) 2023 is back in full gusto.
This time around the activities and promotions will be held on both the island and also the mainland.
Among the venues on the mainland are in Seberang Perai, Bertam, Penanti, Butterworth and more venues.
Present to launch the PIFF 2023 was Penang Chief Minister YAB Chow Kon Yeow accompanied by State Exco for Tourism and Creative Economy YB Yeoh Soon Hin at the Whiteaways Arcade along Beach Street yesterday.
Other stakeholders present were Penang Motac director, Jonathan Freddy Bagang, Tourism Malaysia Northern Region deputy director, Siti Hajar, CMI general manager Datin S. Barathi, Tony Goh (chairman MAH Penang), Dato Khoo Boo Lim (VP MAH National), PGT chief executive officer, Ooi Chok Yan, Ms Mary Ann Harris (executive director Penang Centre of Medical Tourism) among others
"As all of us already know, Penang is a true gem in the realm of global travel destinations and has garnered acclaim over the years
"Our thriving services sector with tourism at its core, stands tall as a crucial pillar of our economy, contributing significantly with an impressive 47.4% to the state's Gross Domestic Product (GDP) in 2021.
"Looking towards the future, Penang remains steadfast in capitalising on the strength of its services sector, alongside manufacturing and the digital economy with a resolute aim of achieving an ambitious GDP growth rate of 5.4% by the year 2025," said an optimistic Chow in his speech.
He also added that to remain competitive, it is crucial that we continue to reinvent and infuse creativity to the tourism sector by developing new products, experiences and venues.
Meanwhile, festival goers will also have the opportunity to win lucky draw prizes as it promotes Michelin Guide-listed eateries as well as delightful cafes and restaurants.
Chow also thanked sponsors like AirAsia Ride, Grab, MAH Penang, Tik Tok as an official media partner,Pensonic, Rapid Penang among others for their invaluable support towards the event.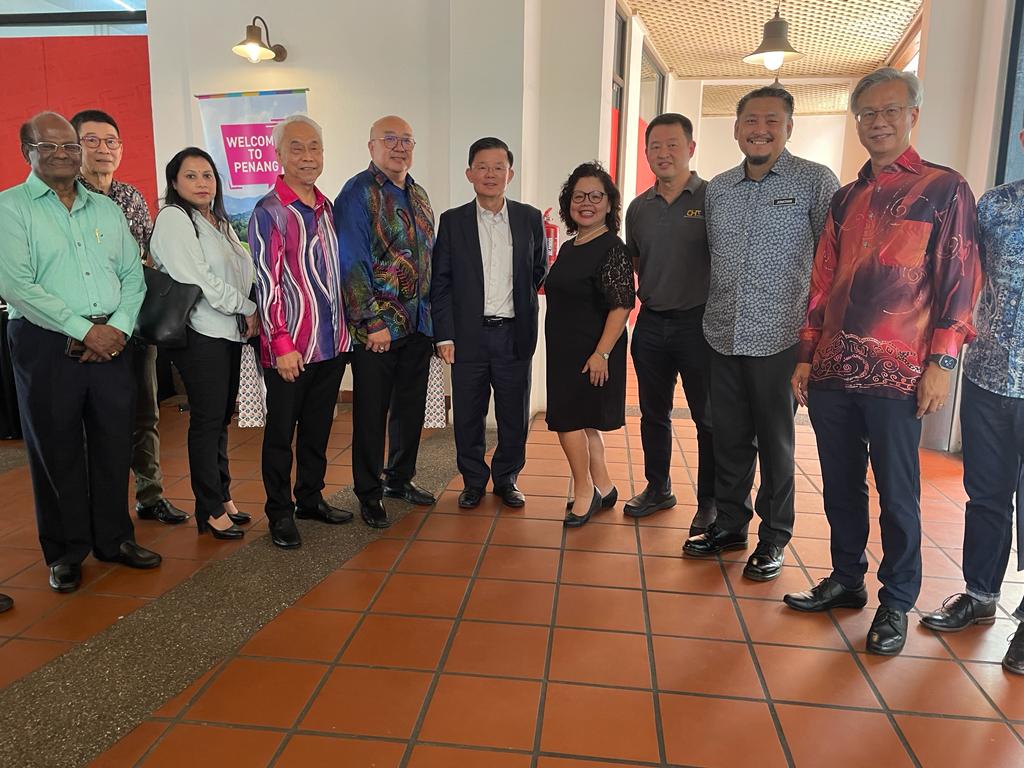 Tourism stakeholders in full turnout posing with the Chief Minister