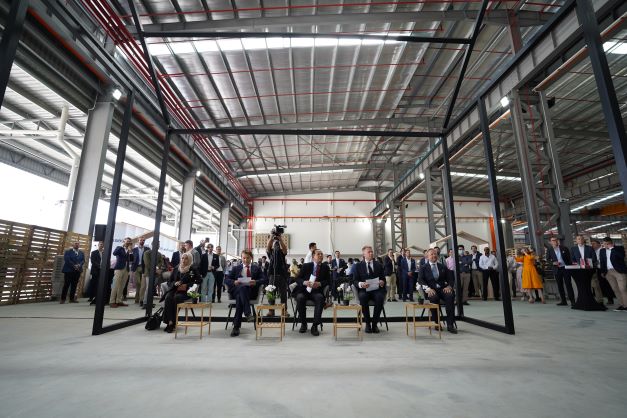 Swedish company Scandinavian IBS Sdn Bhd (SIBS) will invest a total of RM500 million in Penang over the next five years. 
The plant is based in Simpang Ampat on the mainland.
The project is expected to provide an additional 1,200 employment opportunities to the locals and the opportunity to deliver to more markets and product categories.
The expansion project is also expected to create an additional value of RM552 million (USD120 million) in local sourcing of raw materials and components.
Present at the ceremony was State Exco for Trade, Industry, and Entrepreneur Development Datuk Abdul Halim Hussain who represented the Penang Chief Minister YAB Chow Kon Yeow,
Also present was SIBS Group chief executive officer Erik Thomaeus, His Excellency Dr. Joacim Bergström, Ambassador of Sweden to Malaysia, Ong Song Ping, Managing Director, SIBS, Datuk Wira Arham Abdul Rahman, Chief Executive Officer (CEO) of the Malaysian Investment Development Authority (MIDA) among others VIPs.
The investment is expected to stimulate local businesses and the economy overall and strengthen local supply chains.
"We are the main disruptor in the construction industry globally. We are the Tesla of modern construction technology and a pioneer that have changed the concept of construction at its core. It is not a small thing to stay, as construction is the world's largest industry.
"This second factory is quite the achievement, we have taken all we have learned from our first plant and we are today standing in the end result, and what a result! So grateful for those who have made this factory possible and that is first and foremost," said Thomaeus in his speech.
He also added that the capacity of the factory is the largest, high-quality, volumetric module producer for permanent apartments in the world.