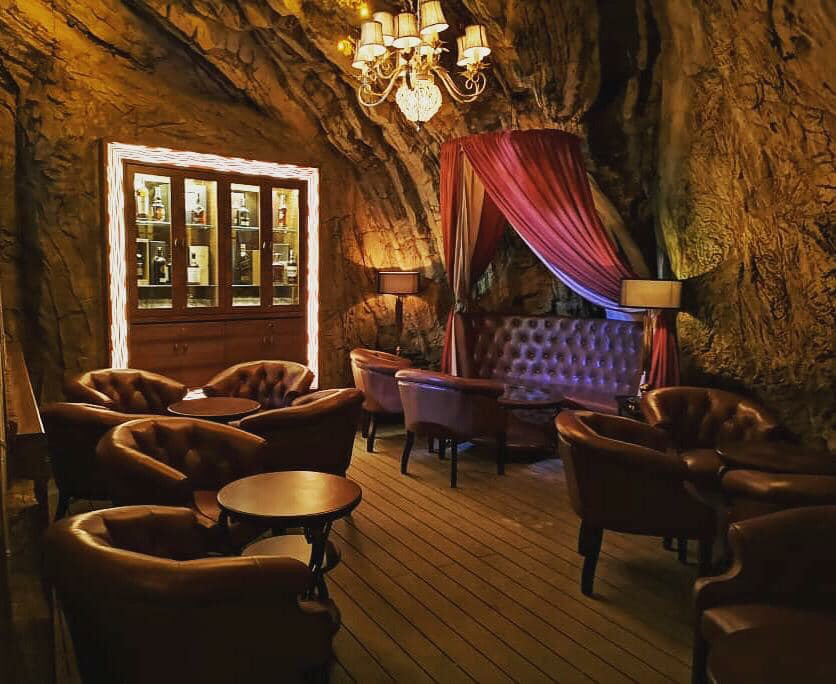 The next time you are in Ipoh, the city known for its tin mining industry in the yesteryear, check out the most unique skybar located at The Banjaran Hotsprings Retreat in Tambun.
What's more remarkable is that the skybar has been carved out of the ancient limestone caverns and all completed in a matter of only four months.
Wooden platform structured floors with leather comfortable seating areas has been etched out at the skybar for the enjoyment of discerning guests.
"Seeing is believing, as the skybar is located overlooking the stunning geothermal lake surrounded by Palaeozoic limestone hills which are 260 million years old offering a spectacular view and great drinks.
"Our inventory includes the over 30 labels of whisky which range from 18 to 40 years old, from premium Macallan to Balvenie, Delmore among others.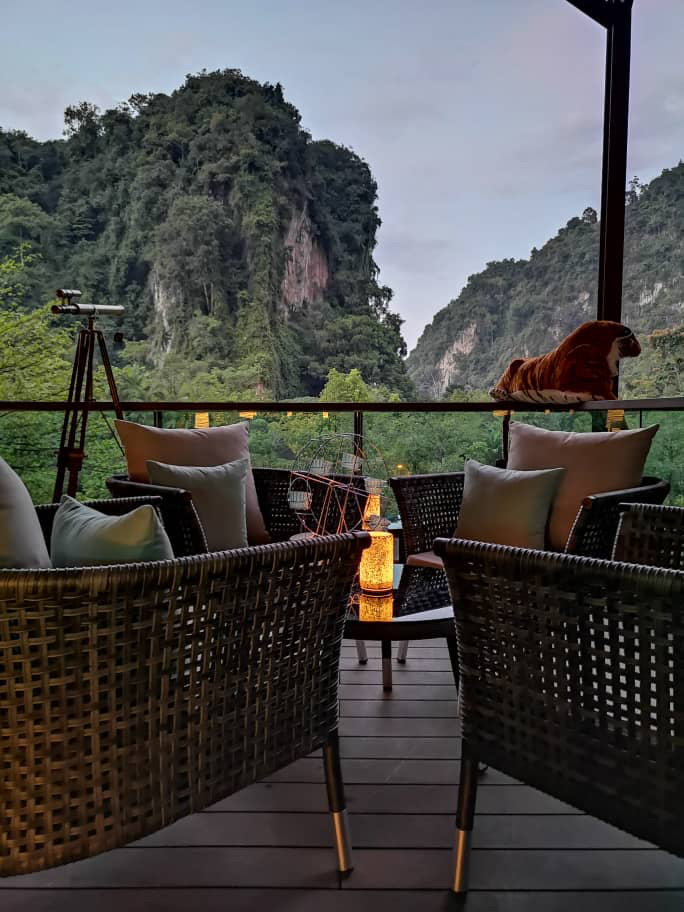 "As for the wine range, we have a very large selection of wines from both new and old world with a focus to French premium wines, for those seeking the best suggest to try some of our top Bordeaux featuring Chateau Lafite, Chateau Latour, Chateau Mouton De Rothschild to name a few," says the genera; manager of The Banjaran Hotsprings Retreat Alex Castaldi.
Although they are also traditional cocktail bar where the focus is on drinks, they provide premium selection of bar bites which includes amongst others, Caviar, Truffle Crudites and Wagyu Beef Yakitori.
Guests can opt to sit at the very luxurious "whisky lounge" furnished with custom made chesterfield leather sofa and arm chairs to enjoy their drinks and take in the wonderful view or laze in the cool craggy limestone wall seating area for some fine whisky, wine or cocktails.
In the words of Alex, "It is a spectacular bar in an incredible location right up the lime stone hills with dramatic views over The Banjaran Geothermal lake and promises to bring its guests a complete new luxury experience which surely will add to the overall food and beverage scene in Ipoh".
"The Bar is the perfect venue to celebrate special occasions or just have a fun night out with friends.
"We are already getting reservations for private parties and so am glad to share that it's indeed possible to book the venue for private BBQ parties for example or any tailor made arrangement with a minimum spend starting at RM15,000 for 20 guests, added Alex.
The Banjaran Hotsprings Retreat also houses the renowned Jeff's Cellar which is undoubtedly the most unique wine bars in the world and voted by CNN Greece as one of the top bars in the world last year.
Contact 05-210-7777 for reservation and details.