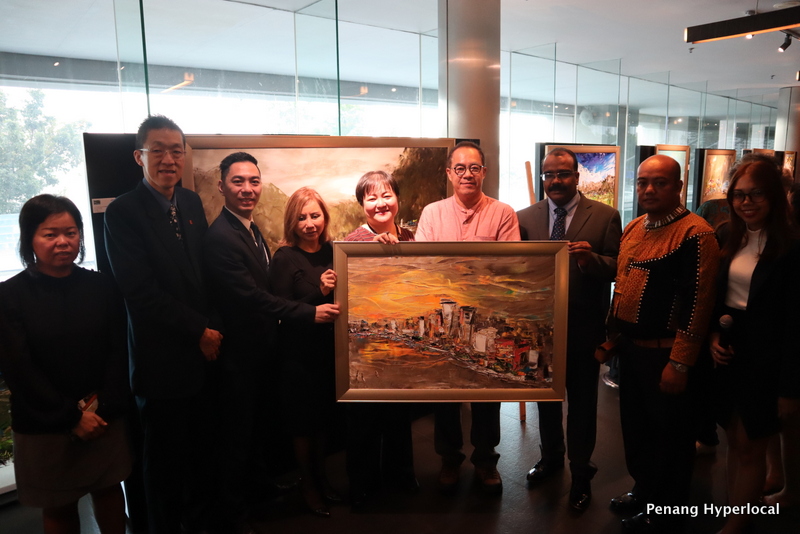 Prominent artist Koh Teng Huat and the founder of Penang Balik Pulau Art Society, is currently exhibiting his series of paintings entitled "All In Penang" at the G Art Gallery.
Most of his works capture the beauty of Penang through his paintings depicting the architecture as well as picturesque scenery of fishing village and paddy fields.
He built his repertoire creating amazing landscape designs using a
palette knife as his tool and skill application of the impasto technique.
His endless dedication in promoting the untouched fishing village of
Balik Pulau through art, culture and heritage has touched many hearts of the local people in Penang.
"Art is not supposed to be treated as something prominent. Art should be
reachable. People should be able to feel or experience art in everyday life," said Koh at the launching ceremony recently.
Koh has participated in numerous art exhibitions held both in and outside Malaysia, such as Singapore, Taiwan, Macau and China.
He has also won awards such as the Outstanding Achievement from Worldwide Excellence Award in 2019, Asian Outstanding Artist Award from Hong Kong Economy Net in 2018 and he has also been assigned as the Malaysia International Culture and Art Envoy during Malaysia-International Wellness & Cultural Tourism Conference.
Present at the launch was G Hotel's marketing and communications director, Christina Tan along with the other heads of departments.
Koh's works will be on display until July 31, 2019.