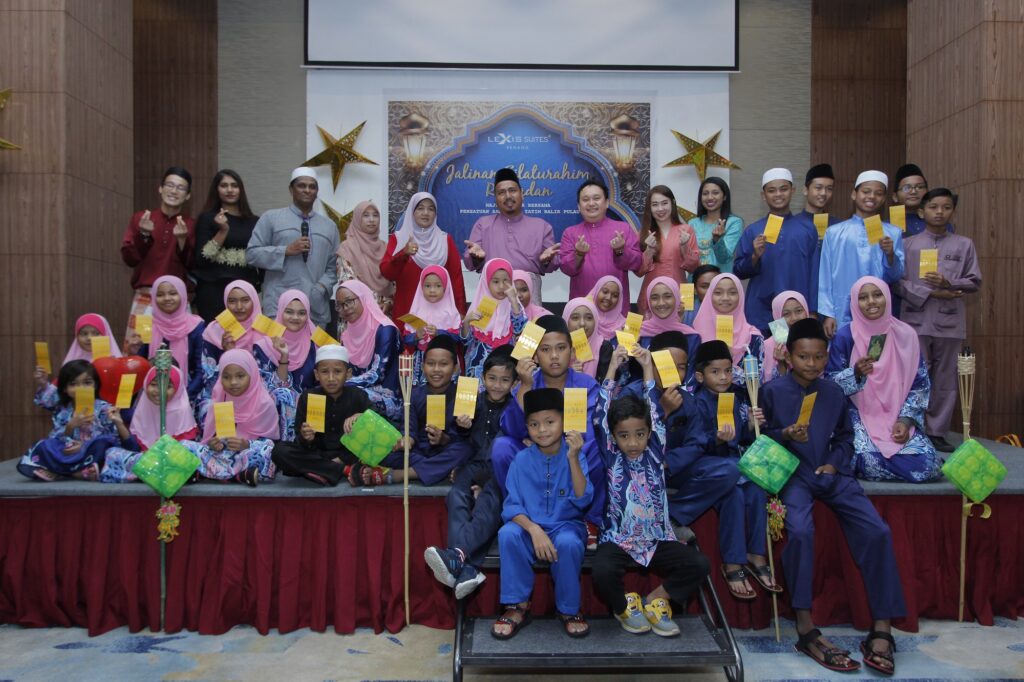 The Lexis Suites Penang did its bid for the underprivileged during this fasting month to host some 34 children from Persatuan Anak-Anak Yatim Balik Pulau to an 'Iftar' feast recently.
The commendable corporate social responsibility (CSR) endeavour brought much cheer to the children.
The orphanage houses children from the ages from two years to 17 years old.
It was in 2008 by Puan Jamaliah. She has been taking care unselfishly for the underprivileged orphanages who are either less fortunate, poor, abandoned by their parents and their parents who are unable to financially support their children's welfare.
The hotel's general manager, Ben Ho, along with state assemblyman for Bayan Lepas, Azrul Mahathir and the hotel's team were on hand to welcome the children.
The children were given a balloon each before all of them were then ushered to the Hibiscus Grand Ballroom to kick start the event.
They were then feasted to a sumptuous Ramadhan dome spread, specially crafted by executive chef, chef Johnno and his culinary team.
The menu includes Ayam Goreng Berempah, Telur Dadar, Ikan Tiga Rasa among others and classic Malay snacks and desserts as well such as Satay. Keropok Lekor and Malay Kuih with Ice Cream.
To add to the excitement, the Sport & Recreation team orchestrated fun games and activities with the children. It definitely added a soothing touch to the event.
The children also received assorted candies as prizes much to their thrill.
"It is indeed a blessing to be able to see all of the children happy faces, enjoying their time very much here.
"As the hotel team gears up to spread cheers to the less fortunate ones, we continue to do what we do best, by helping them in fulfilling their needs for the greater good as a whole," said Ho.
The children were also presented with hampers and goodies bags of stationaries sets and daily food items such as colour pencil, pen, books, note pads, assorted cookies and snacks, cordial drinks among others.
Besides that, all of them also received "duit raya" much to their delight.