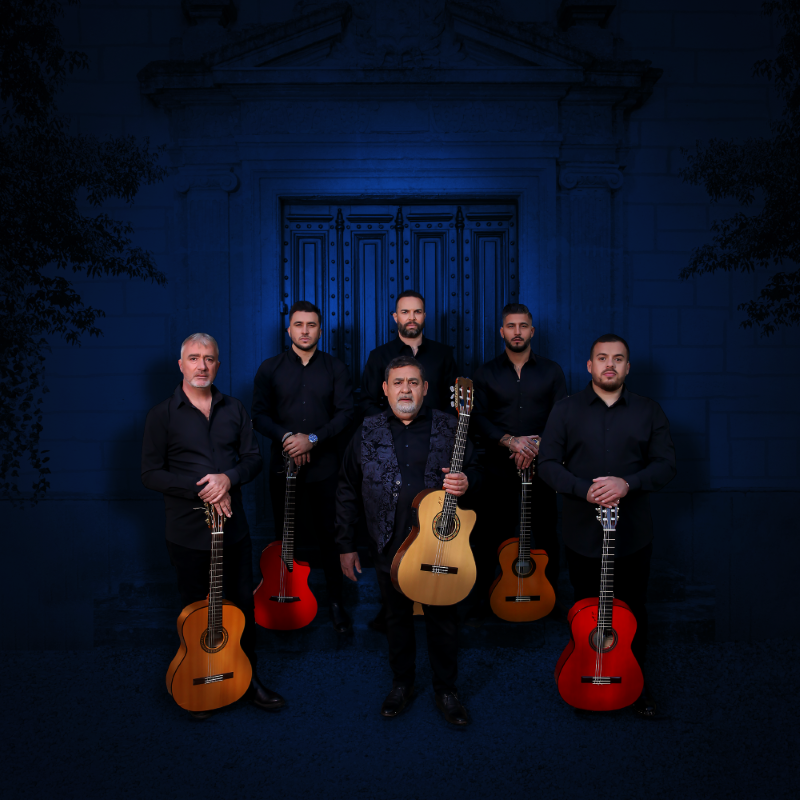 Gipsy Kings featuring Tonino Baliardo
The most awaited music festival in Malaysia and Sarawak's iconic musical "ambassador" – the Rainforest World Music Festival (RWMF) 2023 – is back!
Musicians from all over the globe will be congregating, sharing and setting to deliver non-stop rhythmic sounds for the ears and hearts of music lovers everywhere.
This year, themed "Reflections" – RWMF is taking place from June 23rd to 25th, 2023 at Sarawak Cultural Village, marking the festival's return to its fully physical format since 2019, featuring more than 20 musical acts from 12 countries across four (4) continents to perform a diverse range of music genres. 
Festival-goers can look forward to Grammy Awards winner Gipsy Kings featuring Tonino Baliardo from France of such hits as 'Djobi Djoba' and 'Bamboleo' to enchant with their sounds of traditional flamenco and rumba, and groove along to Big Mountain from Jamaica and the USA, known for their hit single "Baby I Love Your Way" that reached  No. 6 on the US Billboard Hot 100 and topped music charts everywhere. 
Other notable international acts include Safi Theatre, a nine-member group from Tanzania that combines traditional ngoma music (drumming and dance) with acrobatics, Rastak from Iran showcasing Iranian folk music with contemporary rhythms, Fasylive from Maldives whose music is inspired by the waves of the Maldivian seas, and Afriquoi from the United Kingdom that fuses African rhythms with live electronic beats, creating an incomparable sound that is energetic and mesmerizing.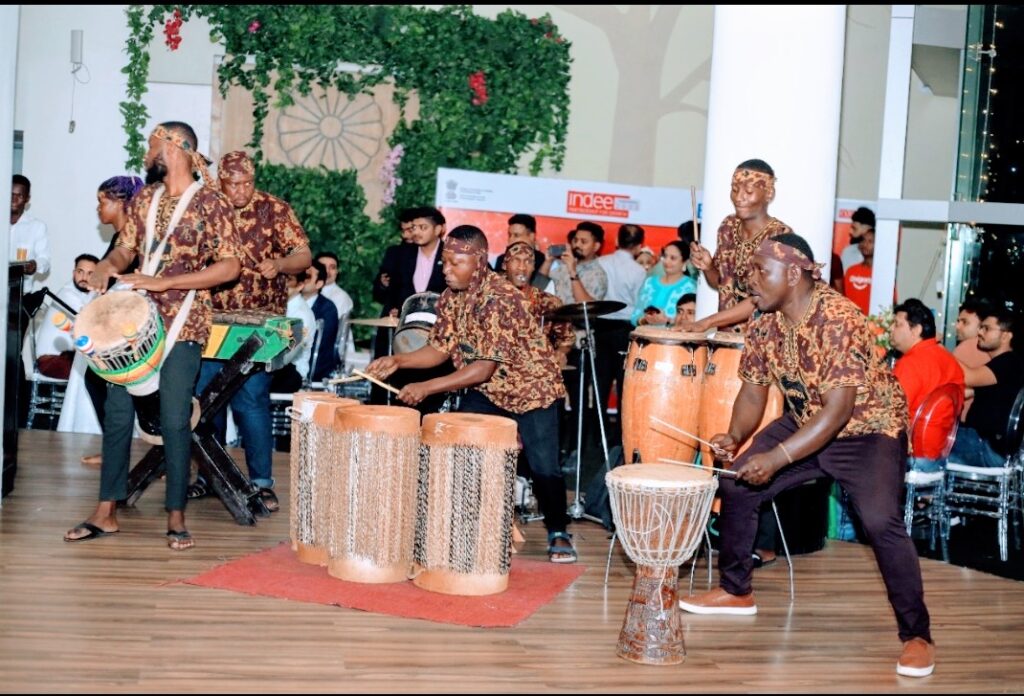 Safi Theatre
The list of international acts continues with Chatusram from India, Rizal Hadi & Folk (Indonesia), Ethno Thai Fusion Sound Band (Thailand), Kumi Masunaga (Japan) and Syed Ibrahim (Singapore).
While the international performers are undoubtedly the highlight of the event, exceptional local acts and bands have thrived from RWMF over the years, and are a testament to the transformative power of music and culture in creating positive impacts on local communities.
Festival Goers will witness the artistry of Sarawak musical talents, with a homecoming performance by Miri-born and one of Malaysia's most successful international singer-songwriters Zee Avi, award-winning band At Adau whose forte is fusing traditional music with modern and contemporary elements, Sada Borneo who reached the semi-final stage on AXN's famous reality show 'Asia's Got Talent' in 2015 and Tuku' Kame' who have championed traditional and contemporary music for more than 25 years.
Other Sarawakian acts include the band Meruked who focuses on traditional sounds but with a modern twist that saturates a more euphoric sound with big choruses along with catchy hooks, Nading Rhapsody who is renowned for their distinctive adaptations of ritual chanting, old lullabies, folk songs, myths, and stories of various ethnic communities in Sarawak, Suk Binie whose music emphasizes on revitalizing the Bidayuh cultural heritage and Buluh Bekocak which was formed with the purpose of promoting bamboo-based music, incorporating both traditional and popular songs that are enhanced with the use of bamboo instruments.
RWMF 2023 also features Peninsular Malaysia's musical acts, with Steve Thornton and Afroasia, a renowned percussionist and composer who has been creating ground-breaking combination of African rhythms, jazz, funk and Latin music for over three decades, troupe of drummers Orang Orang Drum Theatre who explores the intersection of music, dance, and theatre as means to express their drum theatre performances, and the ethno-fusion band Nadir with fluid line-up of musicians playing a wide variety of instruments such as sitar, violin, gambus, bagpipes, erhu, yangqin and many more.
Edwin Nathaniel and his band Aseana Percussion Unit are a percussion ensemble that uses prominent local Chinese, Indian and Malay instruments creating a distinctive Malaysian sound, from the East Coast comes Geng Wak Long whose expertise in Kelantanese traditional orchestra music that also features elements of Wayang Kulit, Dikir Barat, Kelantanese silat, Mak Yong, Tari Inai, Asyik, Rebana Ubi, Kertuk, Tarik Selampik and Main Peteri, and Shameer who leads a 4-member 1Dream drum circle who loves to connect with audiences through a collective percussion interaction with drums of all shape and size.
From its humble beginnings of only 300 spectators in its first ever concert to becoming Sarawak's 'Star Festival' being one of the 25 best International Festivals, RWMF has grown over the years and has now also become a strong advocate of Responsible Tourism initiative, in its quest to become one of the world's most sustainable, eco-friendly festivals. Reflecting on RWMF's achievements over the past 26 years, Sarawak indeed has a strong potential to become a regional hub for Music Tourism and Performing Arts.
While there, check out the natural sights and sceneries of the "Land of the Hornbills".
For info on tickets and line-up, visit rwmf.net.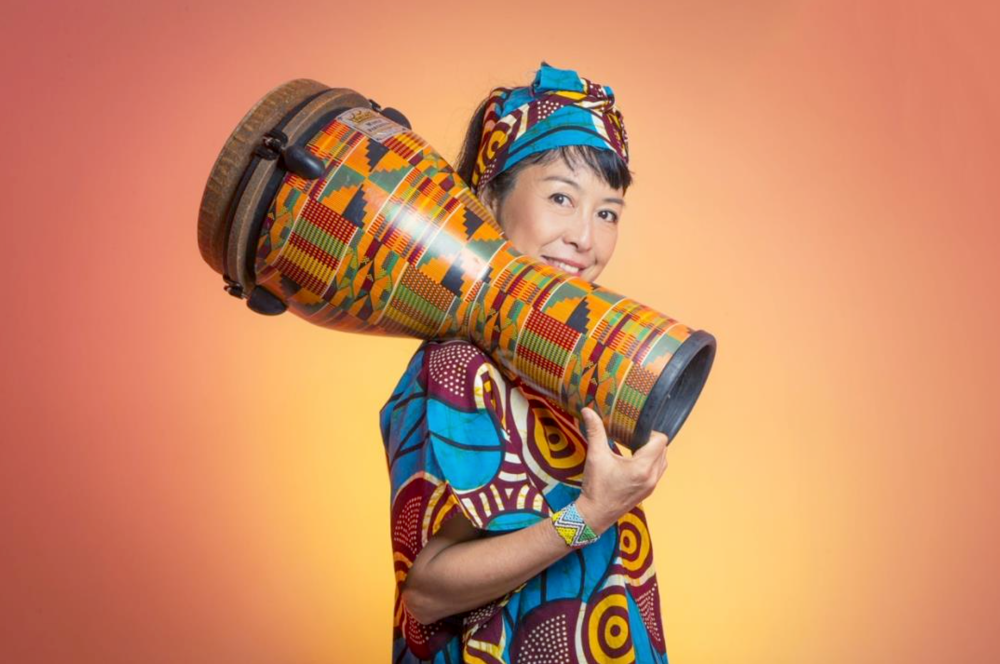 Kumi Masunaga from Japan