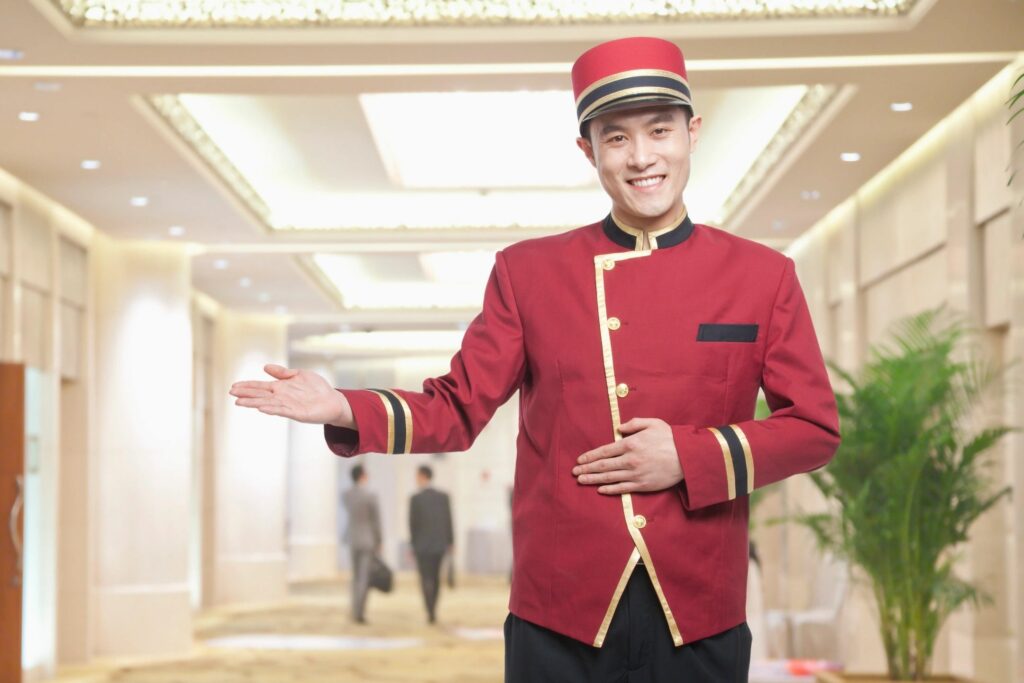 The land of the world's best hawker food is not just a culinary paradise but also a place you can get sound rest at beautiful and world-class hotels.
Here are some of which Penang Hyperlocal would rate as "hyper-popular" on Penang Island and Seberang Perai in 2019:
Shangri-La's Rasa Sayang Resort & Spa, Batu Ferringhi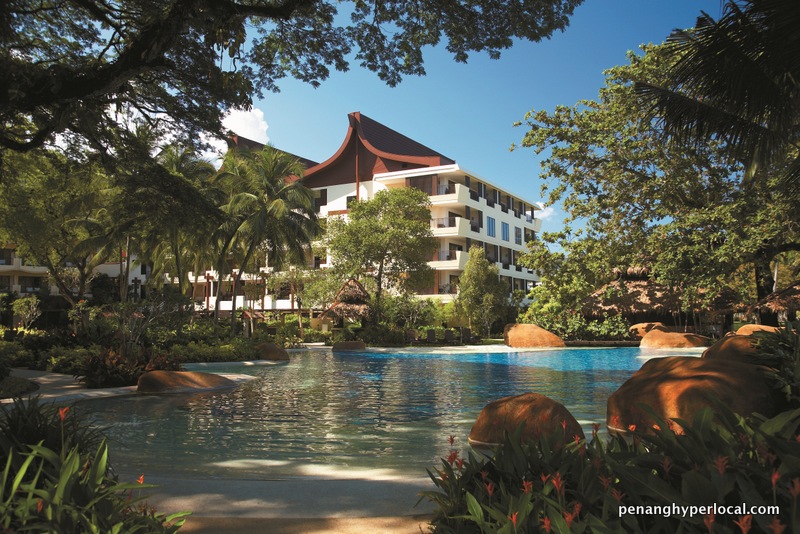 What's good: The de-facto five-star hotel in Batu Ferringhi; tried and tested
Shangri-La's Rasa Sayang Resort and Spa, Penang is the iconic five-star resort set amidst landscaped tropical gardens along Penang's Batu Feringgi tourist belt. Centuries-old rain trees soar amidst the enclave of the 30-acre resort.
The resort's distinctive Minangkabau roof reflects its unique Malaysian architecture. There are 304 opulent rooms seamlessly integrated into the Rasa and Garden Wings that offer luxury and privacy. Serenity prevails, as guests are welcomed into a world of legendary Shangri-La luxury and hospitality.
Contact number: +60 4 888-88-88 or visit https://www.shangri-la.com/penang/rasasayangresort/
Golden Sands Resort by Shangri-La, Batu Ferringhi
What's good: Priceless view of the beach; great beach bar
Golden Sands Resort, Penang by Shangri-La is a vibrant, family-style resort with 387 guestrooms, including 14 suites and Executive Seaview Rooms, which redefines the standards of four-star resort accommodation. This informal resort is also a delightful setting for tropical weddings and vibrant meetings, conventions and incentive trips.
Contact: +60 4 886 1911 or visit https://www.shangri-la.com/penang/goldensandsresort/
Hard Rock Hotel Penang, Batu Ferringhi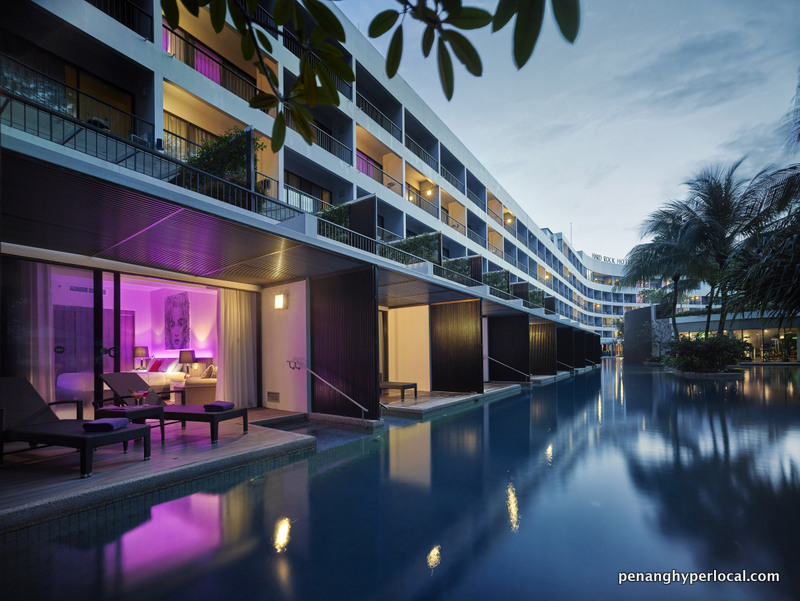 What's good: New-level luxury in Batu Ferringhi shows how it was born to be wild
Enjoy modern accommodations, world-class entertainment, exciting activities and delicious dining at Hard Rock Hotel Penang. Located along the popular Batu Ferringhi beach in Penang, this award-winning 5-star hotel combines the beauty of legendary music with contemporary hospitality services.

They boast of 250 tastefully furnished rooms and suites with most of the rooms commanding a panoramic view of the Andaman Sea.

HRH Penang has been awarded by TripAdvisor as one of the top three winners in the Hotels for Families – Malaysia category in the 2019 TripAdvisors' Choice Awards, the hotel is well-known for its family-oriented facilities and amenities.
Hard Rock Hotel Penang is a place where laughter fills the air and music connects everyone together. Guests can join a Memorabilia Tour to discover some of the 500 pieces of authentic rock n' roll memorabilia collection displayed around the hotel or simply enjoy a free Tracks, Picks and Mix amenities that provide guests with an opportunity to jam in the privacy of their room.
Guests can also opt for a shopping spree at the Rock Shops that store the best range of Hard Rock-branded tees and rock n' roll-themed collectables or retune themselves at the award-winning Rock Spa.
Plunge in a culinary adventure at Hard Rock Hotel Penang. Guests can also enjoy the best American burgers in an authentic music environment with local rock 'n' roll twist at the newly renovated world-renowned Hard Rock Cafe Penang.
Call 04-881-1711 for more details or visit https://penang.hardrockhotels.net/
G Hotel Gurney, Gurney Drive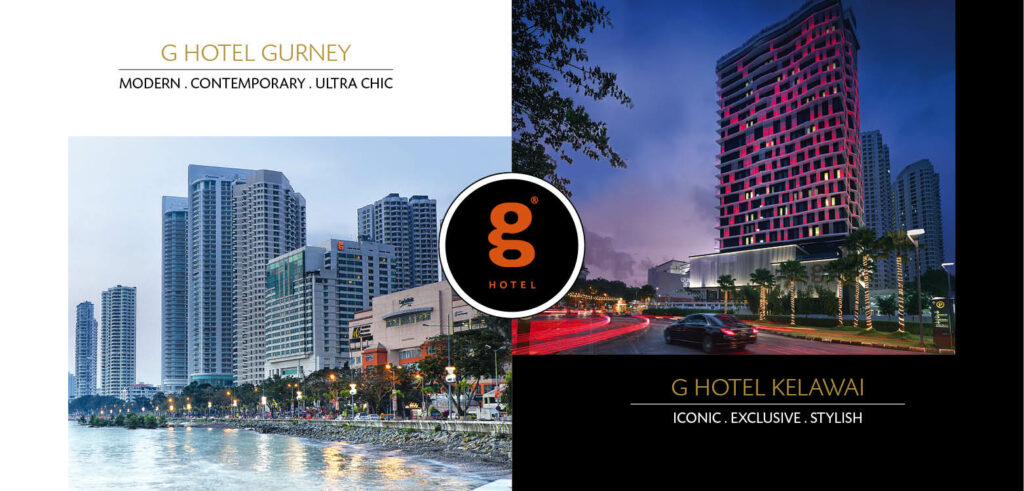 What's good: Checks every box on what a hotel should be; a unique outdoor bar under a raintree. Best hotel in the Gurney Dr strip
The award-winning hotel – G Hotel Gurney welcome guests with designer sofas at the lobby which prelude the ambiance of elegance and comfort. The hotel provides impressive cityscape and seafront views of the island, catering for discerning business and leisure travellers.
Ultra chic and stylish, G Hotel Gurney designer hotel further stamp its mark as the market leader, being an icon along the busy Gurney Drive enclave, located next to upscale shopping malls and nearby to the famous Gurney Drive hawker eateries. For reservations or further details on G Hotel Gurney, please visit www.ghotel.com.my or contact the hotels directly at +604 238 0000.
G Hotel Kelawai, Kelawei Road
The G Hotel Kelawai tagged as "Style Redefined" is where iconic design and cutting edge lifestyle set the stage for exclusive and extraordinary experiences.
The hotel also accommodates three trendy and stylish food and beverage outlets – SPOON, 2PM lobby lounge and Gravity, a 24th floor rooftop bar that are set to fulfil guests' gastronomic appetites.
Guests would be charmed by guest rooms that are fitted with Serta Royal Platinum mattresses, Herman Miller designer work chair and Appelles eco-friendly toiletries.
Both G Hotels are the best place to explore, discover and enjoy Penang.
For reservations or further details on G Hotel Kelawai, please visit www.ghotel.com.my or contact the hotels directly at +604 238 0000.
Eastern & Oriental Hotel Penang, Farquhar Street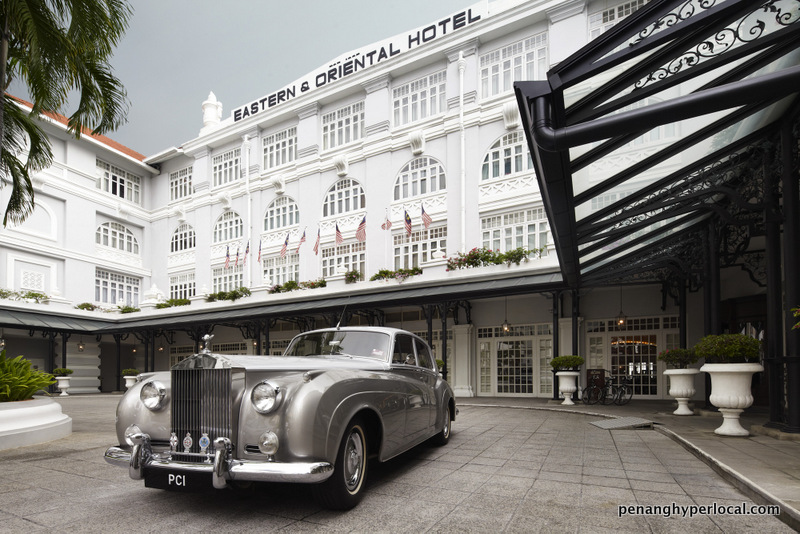 What's good: Still decadent and luxurious after over 100 years in existence. The grand dame of all luxury hotels in the country
Established by the famed Sarkies Brothers in 1885 whose architectural landmarks include the Raffles Hotel in Singapore, the E&O is the only seafront hotel in the George Town UNESCO World Heritage Site. Over its 134-year history, the E&O Hotel has played host to the world's most celebrated artists, writers and heads of state.
Staying true to its architectural inspiration, E&O unveiled the 15-storey Victory Annexe in 2013, adding 132 classically appointed, sea-fronting suites, complemented by restaurants, meeting rooms, pool, spa, and niche retail outlets.
The Hotel's restaurants — Sarkies, Planters Lounge and Poolside Terrace — have a celebrated reputation for serving an extensive menu ranging from Penang's local delicacies to a quintessentially English afternoon tea and Sunday roast. The E&O Gallery, within the Victory Annexe retail arcade, relates the story of Penang's social and cultural milestones as seen through the eyes of the E&O Hotel and its patrons.
Today, the luxurious all-suite E&O stands as the grande dame of heritage hotels, its distinctive classic elegance and grace of service enhanced with time.
Since March 2019, the Heritage Wing closed for comprehensive refurbishment and is targeted to welcome guests again in December 2019. The reopening will see the Hotel's suites fully refreshed, complete with new dining concepts, whilst retaining E&O's treasured style of timeless elegance, unique to this cherished heritage icon.
Contact: 04 222 2000 or visit http://www.eohotels.com/main.php
The Prestige Hotel Penang, Gat Lebuh Gereja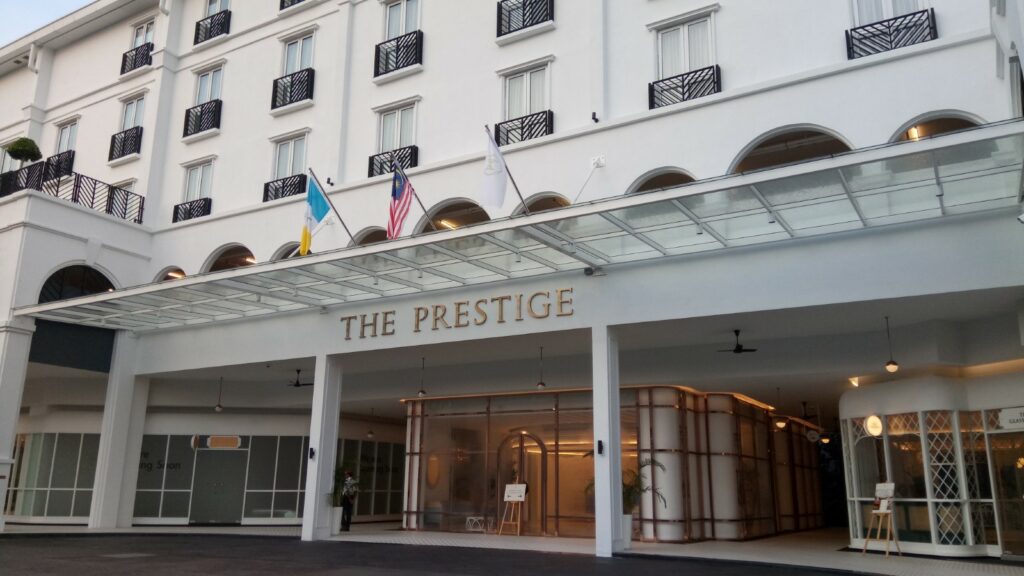 What's good: NEW LUX hotel in Unesco World Heritage Site
Located in the heart of the UNESCO World Heritage Site along Gat Lebuh Gereja, the Prestige Hotel Penang hopes to exude irresistible charm and sophistication.

The hotel is inspired by the old colonial heritage as it welcomes the curious and urbane travellers.

Located only 25 minutes away from Penang International Airport and is within walking distance to Penang's cultural hotspots and popular gourmet finds.

The Prestige Hotel brings local experience to life for the intrepid world travellers seeking to experience local charm at its best.

It is the perfect designer living space for the busy business executive and the world traveller of today.

With 162 units of a room of four different categories to choose from, rich, luxury and elegant ambience are tailored specifically to suit the needs of guests.
Call 04-217-5888 or visit https://theprestige.my/
Lexis Suites Penang, Teluk Kumbar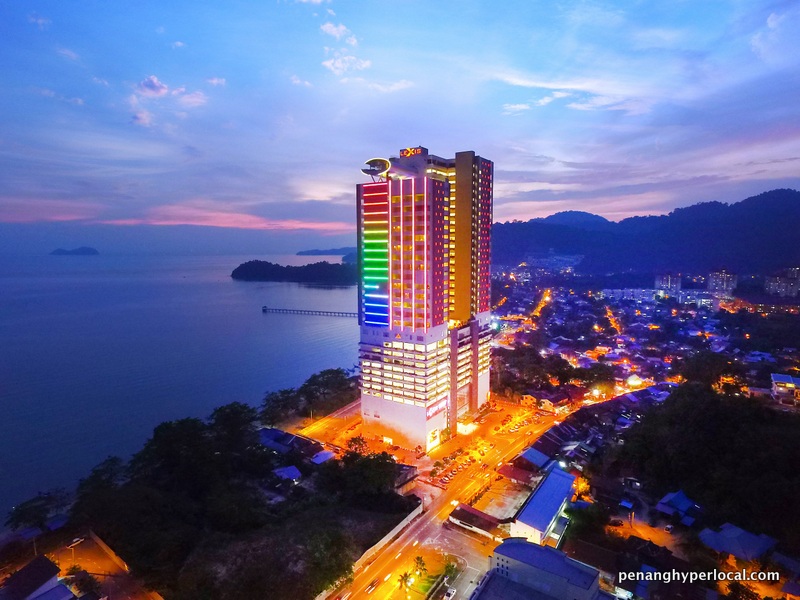 What's good: Private pool in every single unit
Located just a mere 10-minute drive from Penang International Airport and nestled along the idyllic beach of Teluk Kumbar overlooking the Straits of Malacca, Lexis Suites Penang is set to be the next destination for business travelers and leisure seekers.
Spacious yet cosy, each of the 222 suites is tastefully decorated. This seaside property also stands out as the only resort on the island that boasts the luxury and convenience of a private dip pool and steam room in every unit. Lexis Suites Penang also offers a variety of mouthwatering cuisines in its signature outlets, vast range of meeting spaces and wide array of indoor, outdoor facilities that ensure all guests will have a memorable experience during their time there.
Contact Details Tel: 04-628 2888 or visit https://www.lexissuitespenang.com
88 Armenian Hotel, Armenian Street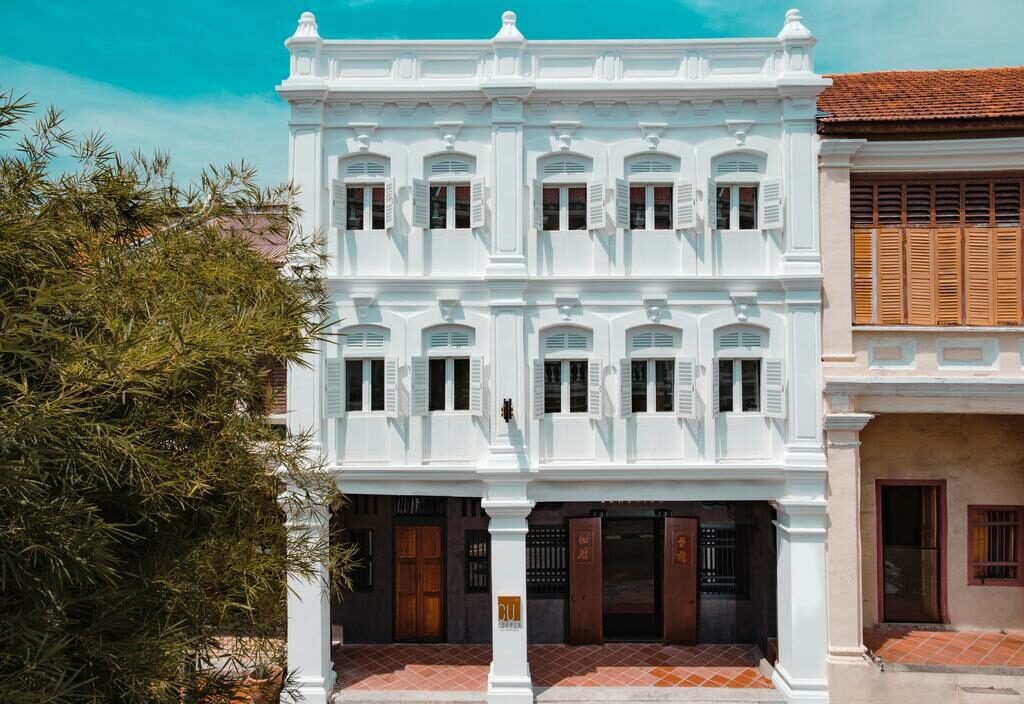 What's good: Old school charm
With six tastefully decorated rooms, this luxury boutique hotel has taken the word "luxury" to the next level as it blends the charming heritage setting with ultra-modern comforts. While there, check out their Copper Bar & Restaurant on the ground floor which boasts of an authentic copper bar counter with a wide range of premium wine, whiskey, gin and most importantly their cocktail selections. Their Asian – reinterpretation of local and international choices will also not disappoint the discerning. The hotel is restored from an early Straits Eclectic style building and aims to showcase its primordial features as a nod to its past and to serve as a reminder of the building's origins. 88 Armenian – redefining luxury.
Call 04- 2611188 or visit http://www.88armenian.com/
The Light Hotel Penang, Seberang Jaya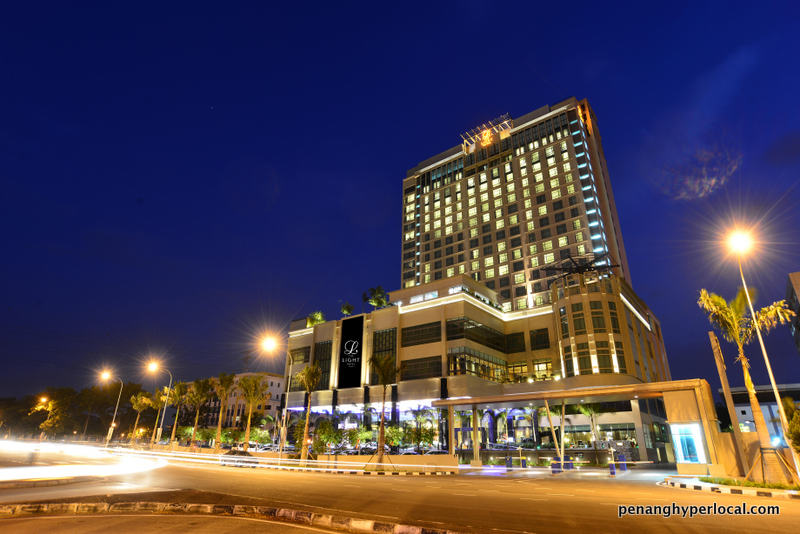 What's good: The best hotel in Seberang Perai so far
Strategically located in the prime business district, The Light Hotel Penang captures the buzz and vibrancy of local culture with its 303 well-appointed spacious guestrooms, 12 diverse meeting rooms with dining options include 2 restaurants alongside an open-air bar and exclusive lounge. Additional amenities include executive lounge, business centre, spa, fitness centre, steam & sauna as well a kid's playroom.
The Light Hotel Penang is attuned to the needs of well-travelled guests with a taste for style and comfortable accommodation experience. Tech-savvy guests will enjoy a high degree of accessibility with integrated Wi-Fi connectivity throughout the hotel.

Whether you are planning an intimate private event or a larger reception or a conference, The Light Grand Ballroom is simply perfect for a grand affair as it offers the flexibility for serving from 500 to 1200 guests with well-equipped Audio Visual system supported by state-of-the-art technology, including one the largest and seamless LED screen in the Northern Region of Malaysia which offers a crisp and clear images that compliments as the event backdrop.

The luxurious ambiance in The Light Grand Ballroom sets the tone of opulence accentuated by the warm glow of its magnificent chandeliers that adorns this pillar-free high ceiling ballroom.
The Light Grand Ballroom boasts of a well-thought-out design that caters for a spectacular entrance and picturesque scene from the grand spiral staircase, a spacious foyer for pre-cocktail, MICE exhibition, and etcetera.
It is truly an avenue befitting of an occasion that you hold close to your heart from weddings as well as extravagant events and business meetings that is sure to exceed all your expectations.
Call 04-382-1111 for details or visit www.thelighthotelpg.com.