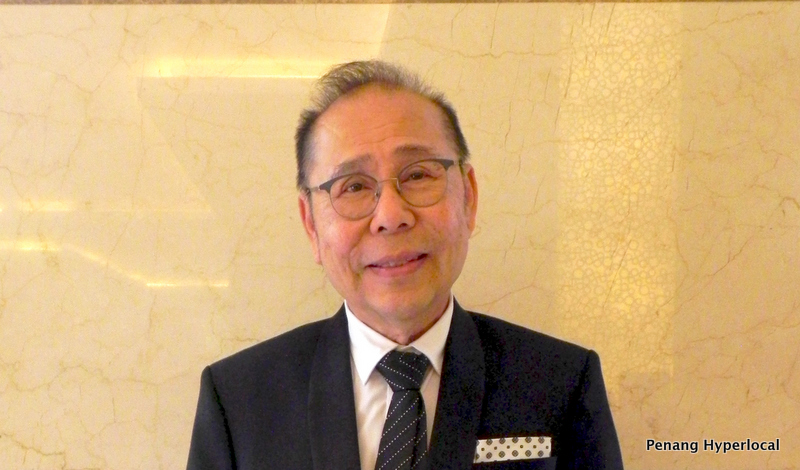 By V. Sivaji
Penang's hotelier extraordinaire Derrick Tan has been awarded the Philippines' Best General Manager in the hospitality category by CMO Asia in Manila recently.
The award is given to those who are outstanding in brand building, people management and excellent customer satisfaction practices in the Philippines.
This award is endorsed by the World Federation of Hospitality Professionals.
An elated Tan said the honour was made possible thanks to the hardworking staff of St Giles Makati where he is GM, as they were keeping up with the brand's promise to a fulfilling experience for all guests.
"This recognition also symbolises the support that the hotel receives from our Corporate Office and sister hotels," he said.
Well-known hospitality industry trainer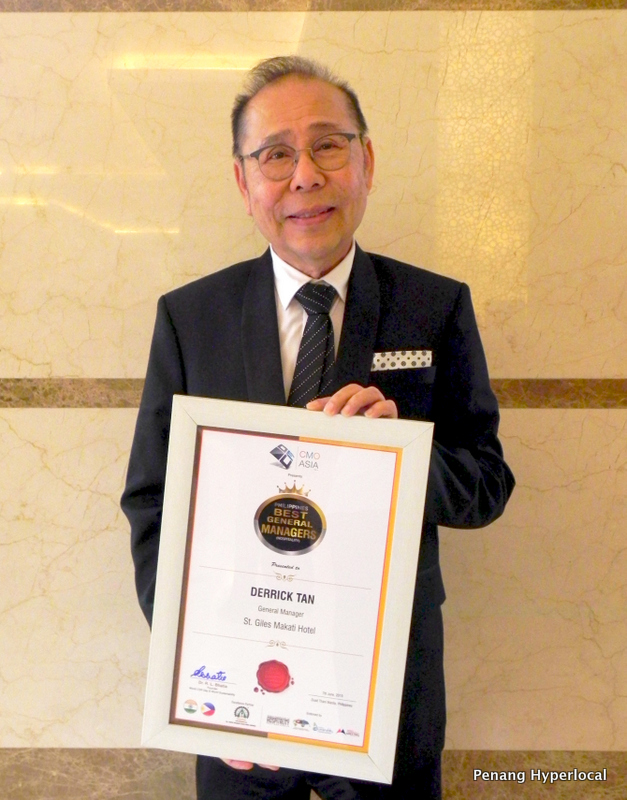 Tan's accolade comes has no surprise, as he has been a seasoned trainer, motivator and mentor to many of the current crop of managers and heads of departments currently serving in Penang to this day.
He is also credited to introducing the tagline "Where guests become friends" and drilled this mantra into to all he has worked with.
"I am a firm believer that we should give equal opportunity to everybody regardless of age, gender, race, if they have the diligence and passion and thirst to become successful one day, I will not hesitate to share my knowledge," he said.
Commenting on his current posting, he says that he likes Manila for its culture which is very rich and the people are very hospitable and resilient. Filipinos are also family-oriented people.
Hyperlocal wishes Tan maligayang bati sa iyong pagkapanalo and all the best! See our previous story on Tan here: https://penanghyperlocal.com/from-one-pearl-to-another-legendary-hotelier-tan-talks-about-penang-and-manila/