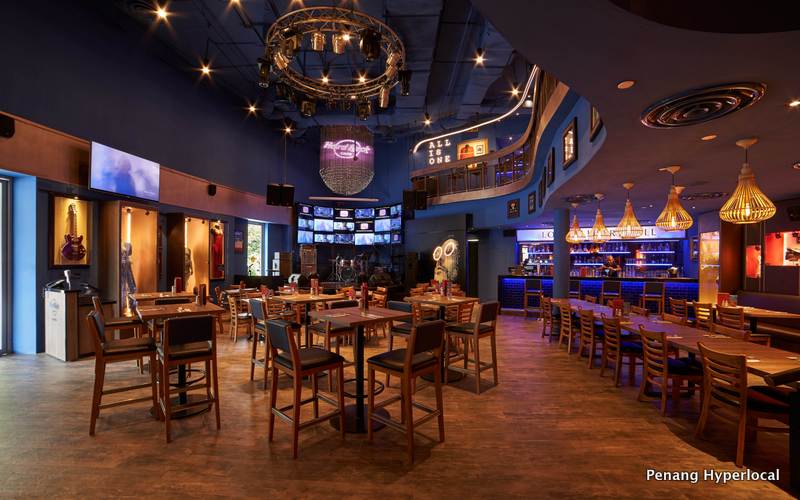 By V. Sivaji
The Hard Rock Cafe Penang and its sister outlets celebrated Hard Rock's Founders Day in an elaborate ceremony across the globe on June 14, 2019.

Here in Penang, the occasion coincided with the re-opening of Hard Rock Cafe Penang after a month-long extensive makeover.
On hand to join in the celebrations were several hotel general managers, business associates, staff members and guests.
The cafe which sprawls two levels for entertainment and private events is popular for its nightly live band performance from local artists and musicians from the Asian music scene.
The interior of the newly renovated Hard Rock Cafe Penang adapts a classy and stylish concept with beautifully decorated authentic memorabilia of legendary artists from different decades.
Diners also have the opportunity to explore a vast collection of unparalleled hand-picked pieces of memorabilia from Hard Rock's iconic collection from around the world.
Among the highlights of the collection on display include a grey felt fedora hat worn by the legendary Prince during "The 1999 Tour" at Minnesota where all live tracks for "Purple Rain" were recorded.
Another prized item is a black bustier with gold trim and black tassels exclusively designed by Jean Paul Gaultier for the Queen of Pop, Madonna for her "Who's that Girl" tour in 1987.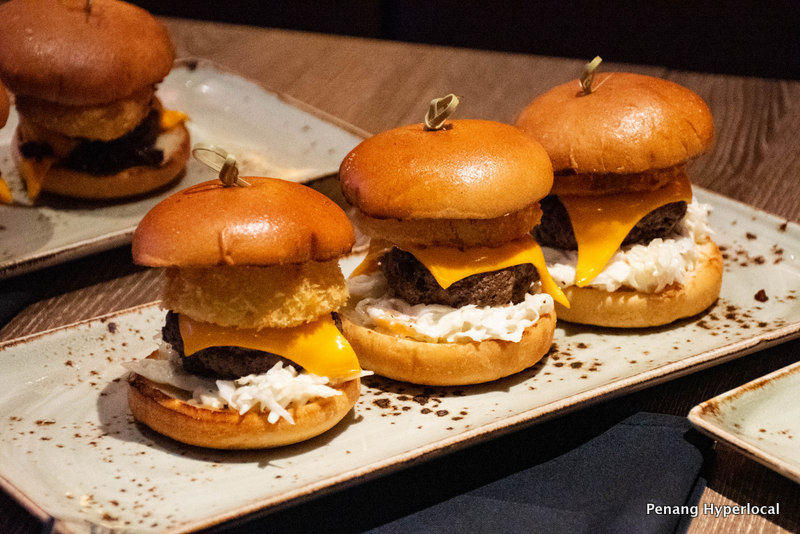 Others include a pair of custom-made red robot shoes worn and signed by Sir Elton John on stage and an acoustic guitar and jeans signed and donated by Malaysian rock queen Ella during the inaugural opening of the cafe in 2009 and more
Guests can also indulge in the newly engineered menu which has undergone the most extensive innovation in the company's history offering more than 20 new authentic American foods.
Among them are the Boozy Milkshake that comes in two classic flavours Strawberry Cheesecake and Cookies n' Cream, topped with brightly coloured toppings.
There is also the world's first impressive and indulgent 24-Karat Gold Leaf Steak Burger, where a portion of the proceeds supports a local charity organization.
The new line-up of menu selections is an exploration of flavours with mouthwatering additions of Sliders and Shareables like the Double Decker Double Cheese Burger, BBQ Pulled Lamb Sandwich, Buffalo Style Sliders and One Night In Bangkok Spicy Shrimp.
"We are proud to reveal a finely tuned new look of the restaurant, a newly curated menu with great American tastes and embracing the new vibe with an immersive dining and entertainment experience.
"We celebrate each day with a commitment to deliver a one-of-a-kind authentic dining experiences that rock to all diners and that's what makes Hard Rock the world's premier experience driven and aspirational music-lifestyle brand," said John Primmer, general manager of Hard Rock Hotel Penang.