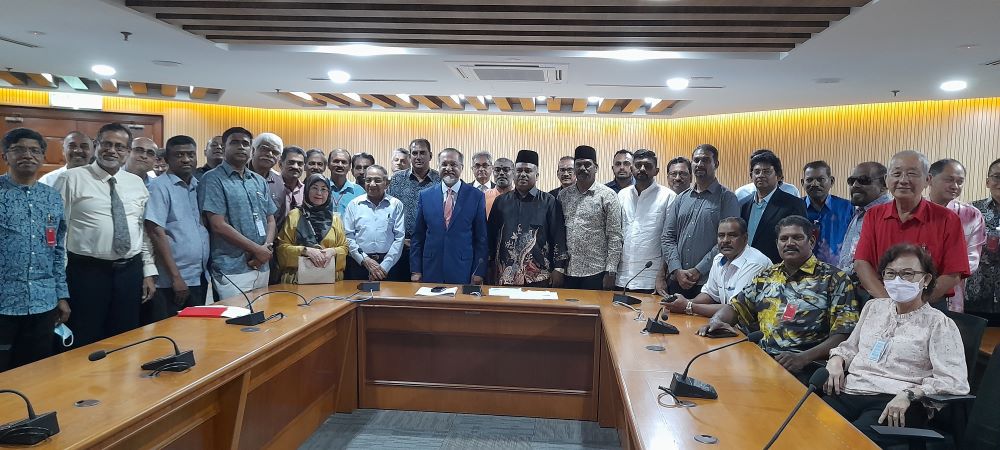 By V. Sivaji
The first ever "Unity Council" will be set up under the auspices of the office of the Deputy Chief Minister II of Penang with the primary aim of helping all communities irrespective of race or religion.
In announcing the move at his office in Komtar earlier today, YB Jagdeep Singh Deo, DCM Ii of Penang said that the setting up of the special unity council is consistent with his call and aspirations "to serve all".
Present were more than 50 representatives from the Malay, Chinese, Indian, Indian Muslim, Sikh, Eurasian and Gujarati communities.
Among those present were Tan Sri Yusof Latiff, Dato M. Ramachandran, Ong Teng Huat, Dato Aloysious Gasper, Santok Singh, Dato Taizoon H Tyebkhan, Dato Ashok Kumar, Dato Rethinam Pillay, Dato Malkit Singh among others.
"It is all about inclusiveness and it is timely that with the unity government in place at the federal level, we too at the state level look after the welfare of the various communities.
"This is also in line with my motto "to serve all" irrespective of race, religion or creed and being consistent with my stand.
"Through this platform, we will assist and support all in matters relating to housing, education, social issues, community, local council matters and other related matters," said Jagdeep at the press conference.
He also added that a secretariat will be set up under his office and plan to hold bi-monthly or monthly meetings to discuss and update matters of interest.
Following the first meeting, more discussions will be held to discuss the name, vision and mission of the new unity council in detail.
Meanwhile, Tan Sri Latiff welcomed the move timely and much welcomed to bring unity and goodwill among all communities and races.
Dato Malkit also added that we should not divert from the aims and aspirations of our founding fathers like Tunku Abdul Rahman, Tan Cheng Lock and Tun VT Sambanthan.