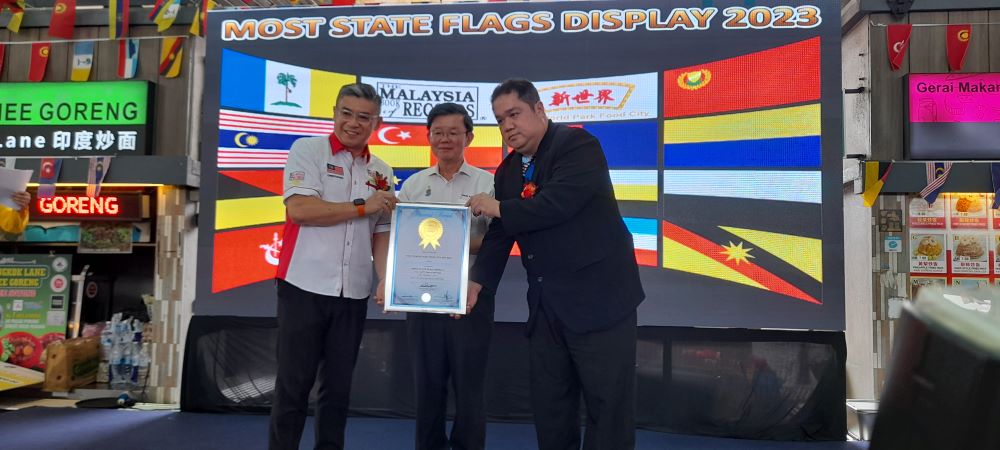 By V. Sivaji
The New World Park Food City celebrated its achievement of the "Most State Flags Display 2023" feat awarded by the Malaysia Book of Records.
Penang Chief Minister YAB Chow Kon Yeow and VIPs were on hand to witness the ceremony.
In total, some 12, 075 mini flags representing all the states in the country were displayed all over the food court.
The celebration is in conjunction with the Malaysia Day which falls tomorrow (Saturday, Sept 16).
Also present was the State Exco for Local Government, Town and Country Planning, YB H'ng Mooi Lye, New World Park Food Court chief operating officer, Heng Leng Heng, PPB Property Development Sdn Bhd chief executive officer, Low Eng Hooi, Malaysia Book of Records representative, Christopher Wong, President of Pertubuhan Perayaan Yu Lan Bukit Mertajam, Dato Sri Pek Weng Khim among other guests.
"It is timely that the New World Park Food City has shown its patriotism by displaying the flags at this popular food court.
"As I stepped into the premises, I felt a profound sense of pride. I extend my heartfelt congratulations to the management and staff of the New World Park Food City.
"I also encourage the people of Penang to take the creative display to show their patriotism," said Chow.
Guests were also entertained with several dance routines in Malay, Chinese and Indian traditions. The management of the food court also gave out 100 gift packs worth RM60 each to patrons.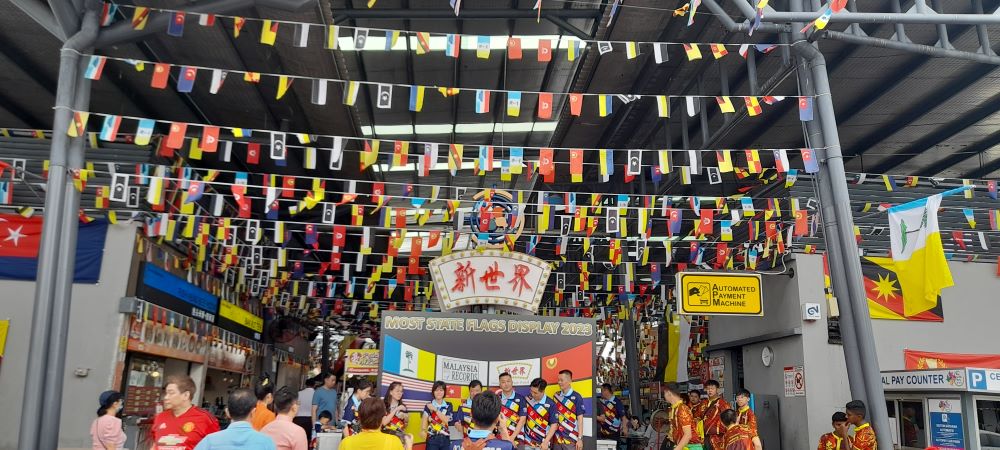 .
Ends
.