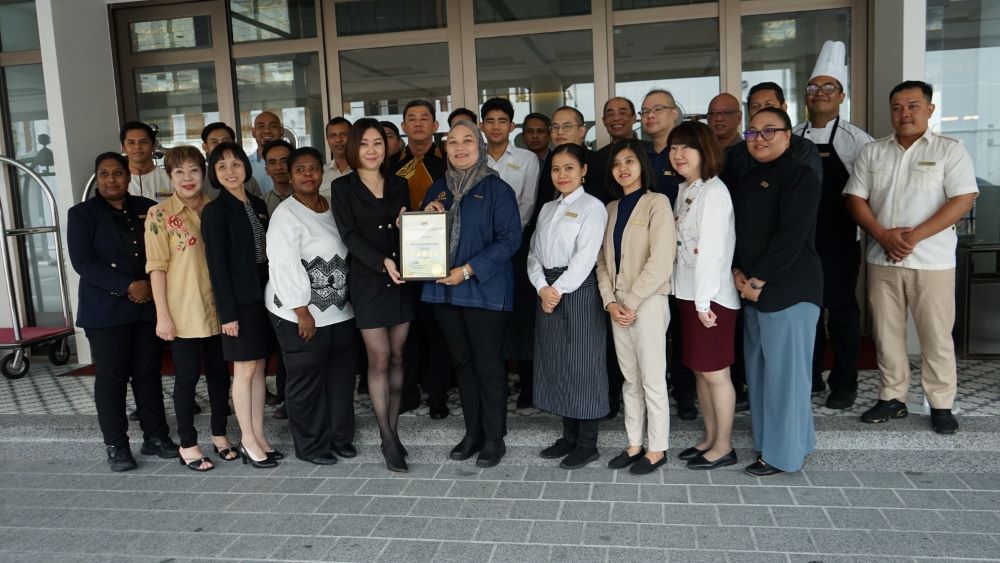 Another luxury boutique hotel in Georgetown, Penang has been awarded the 5-star status.
This time around, The George, Georgetown Penang has been accorded a five-star rating in the city hotel category from the Ministry of Tourism. Arts and Culture (MOTAC).
The Star Grading Certificate was presented by Puan Hadilah Rozali, Head of Licensing & Enforcement Unit, Ministry of Tourism, Arts and Culture Penang to Ms. Catherine Teoh, managing director of The George, Georgetown, Penang and general manager, Stanley Cheong.
The George Penang aspires to set a new standard for luxury accommodations in the UNESCO World Heritage site of George Town.
Nestled in the heart of the historic city, The George Penang infuses old-world charm with contemporary elegance, offering guests a unique and unparalleled experience.
With its commitment to exceptional service, The George Penang is poised to become the premier destination for travellers seeking refined comfort in Penang.
The George Penang:offers 92 well-appointed rooms and suites in its inventory.
With their tagline "Historical Splendour Meets Modern Luxury", the hotel has been well received  by local and foreign guests.
The hotel seamlessly blends colonial Georgian architectural grandeur with state-of-the-art amenities and contemporary design.