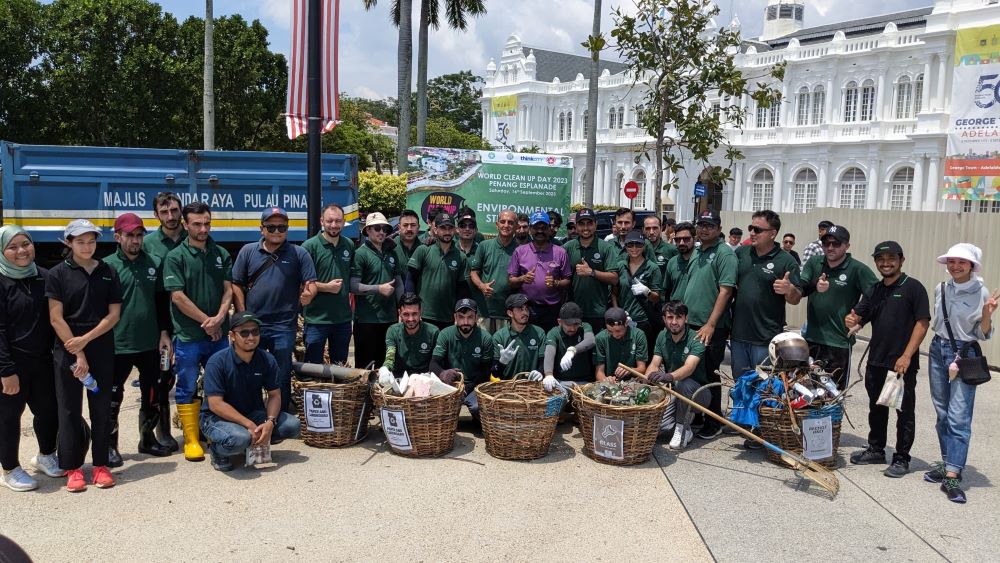 By V. Sivaji
A commendable deed in conjunction with Malaysia Day and World Clean Up Day 2023 where some 60 volunteers took part in a cleanup exercise along the Northern Seafront Esplanade in Georgetown, Penang earlier this morning.
More than one ton of refuse consisting of plastic bags, cups, straws, metal, sea waste, styrofoam, construction waste among others were collected.
The initiative was organised by the Ismaili Civic community in Penang, along with Aga Khan Trust for Culture (AKTC), Think City, Majlis Bandaraya Pulau Pinang (MBPP) and volunteers of the Malaysian Humanitarian Foundation (MHF).
The project kicked off at 9am and was carried out for several hours.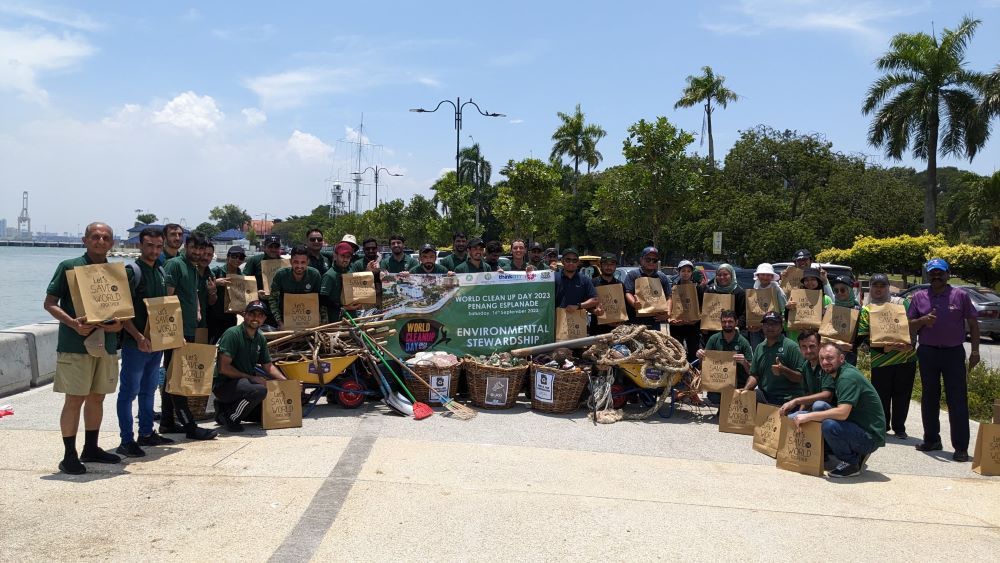 The initiative is also in line with the Penang Vision 2030 for a Greener and Cleaner environment and a cleaner world.
Among those present were Hamdan Abdul Majeed, managing director of Think City Penang, Francesco from Aga Khan Trust for Culture (AKTC), Azmin Saduruddin, Vice President of the Ismaili Community among others.
Meanwhile, a team from Ascott Gurney Penang also embarked on a clean up programme around their vicinity in conjunction with World Clean Up Day too.
Penang Hyperlocal conveys syabas to all of the dedicated team members for their fine effort in making a worthwhile contribution towards Mother Earth.