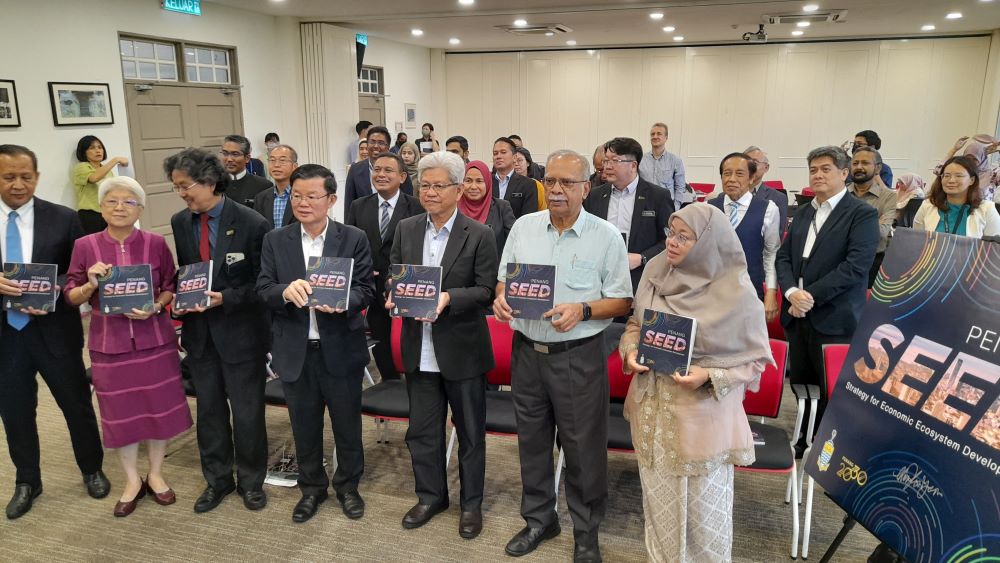 The launch of Penang SEED by the Penang Chief Minister and associates
Penang Chief Minister YAB Chow Kon Yeow launched the Strategy for Economic Ecosystem Development (SEED) which plans to maintain Penang's current economic growth trajectory.
Penang SEED is a whole-of-society economic strategy designed to improve the quality of the life of people in Penang.
The gathering was held at the Penang Institute which is also the "think tank" of the state government.
Present was Penang Deputy Chief Minister 1, Dato Ahmad Zakiyuddin Abd Rahman, Deputy Chief Minister 2, Prof P. Ramasamy, State Financial Officer, Zabidah Safar, Dato Dr Ooi Kee Beng, executive director Penang Institute and other stakeholders.
Chow stressed that the plans outline specific action plans to address critical economic challenges with short-term measures to be completed within 2 years and medium-term measures within 5 years.
"SEED  has been developed based on current policy documents, state policy positions and stakeholders input. Among them are InvestPenang, PDC, Digital Penang, Penang Global Tourism (PGT), Penang Convention & Exhibition Bureau (PCEB) and local councils.
"Penang is experiencing a robust recovery from the Covid-19 pandemic resulting in an improved standard of living for Penangites. Wages have fully recovered and Penang's GDP per capita has grown by 8% between 2019 and 2021.
"We must develop cohesive policies to attract talent,  digitalize businesses and create high-value jobs for the 21st century, " shared Chow.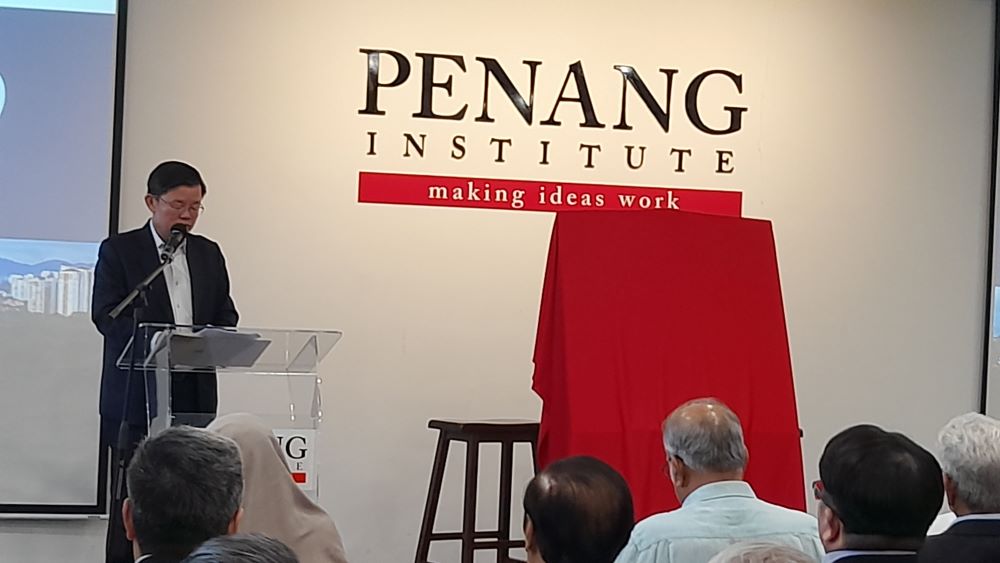 YAB Chow Kon Yeow
He also added that his administration has identified several policy enablers that will serve as the foundation for success. 
"Among them are strengthening talent pipeline by investing in our people, enhancing infrastructure resilience to to support businesses and scaling up transportation and logistics services are a onhthe key enablers," he added.
On a brighter note, Chow said that in the most favourable circumstances, they anticipate achieving up to 5.8%annual growth and attracting over RM10 billion in approved manufacturing investment.