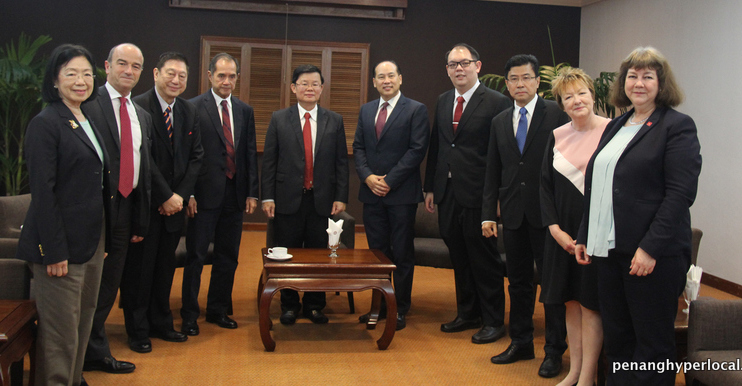 By V. Sivaji
Some 300 students of DISTED College attended their convocation ceremony at the Equatorial Hotel Penang upon completion of their certificate, diploma and degree courses recently.
Guest of honour was Penang Chief Minister Chow Kon Yeow who congratulated the graduates and urged them to prepare for the new challenges in life.
He also advised them to be mindful and grateful to their parents, families and friends who had supported them throughout their studies at DISTED College.
He also reminded them to give back to society and the community by being positive citizens.
The convocation ceremony saw more than 300 students who graduated from its Certificate, Diploma and Degree programmes.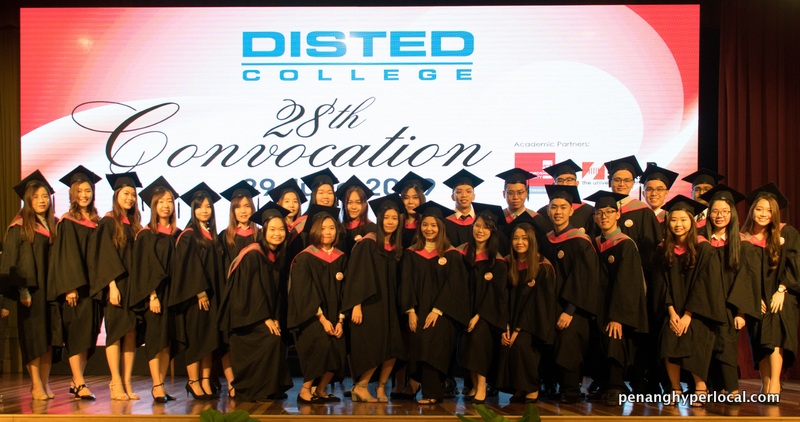 Chairing the Convocation Ceremony was Dato Seri (Dr.) Stephen Yeap, Chairman of DISTED's Board of Directors and Dr Seah Soo Aun, DISTED's President and CEO.
Other distinguished guests include DISTED's Board Members, State Assemblyman for Plau Tikus, Chris Lee Chun Kit, Professor Ieuan Ellis, Pro-Vice-Chancellor for Partnerships and Region representing Staffordshire University, UK and Professor Datuk Dr Paul Chan, Vice-Chancellor and President of HELP University.
This year's ceremony witnessed its biggest group of 1st Class Honours graduates with 28 students from the Staffordshire University (UK) business degree programmes.
The HELP University psychology degree programme also witnessed the conferment of five students with 1st Class degree. This is an achievement never accomplished before.
All in all, the convo witnessed the graduation of 131 of DISTED's very own diploma and certificate students in the area of business, accounting, hospitality management, creative multimedia, information technology, computer science and Intensive English.
Dr Seah congratulated the graduates for their hard work and achievements.
He also encouraged the graduates not to be afraid to pursue their dreams and to chase their dreams with effort and passion.
"Today graduation is just a break as you enter a new chapter of life.
"Even as a Not-For-Profit institution of higher learning, DISTED allocates more than RM1 million annually in scholarship funds to deserving students.
"And over the past 12 years with support from the Wawasan Education Foundation and the Yeap Chor Ee Charitable Trust, more than RM12 million was granted to deserving students," said Dr Seah.
He also added that at this year's Convocation, nineteen (19) graduands from the diploma programmes and seven students from the business degrees were the recipients of the DISTED Scholastic and Awards programme.
This convocation also saw a record of three (3) visually impaired students graduating from their studies, namely Ding Teck Song from DBIT, Lee Yong Pin from Degree in Accounting & Finance and Toh Chin Yuan from Degree in International Business.
Meanwhile, Lim Yi Xuan who obtained 1st class honours in the Bachelor of Psychology was chosen as the Valedictorian representing all undergraduates at the ceremony.
She was also the recipient of a Valedictorian Book Prize and the Chairman's Gold Trophy. After graduation, Lim plans to pursue a postgraduate degree.
The top achiever and valedictorian for diploma programmes are Ms. Looi Pei Wen from the School of Hospitality and Culinary Arts.
"The Hospitality Diploma Programme had opened my eyes to the world and transformed me into an outgoing person.
"The programme also develops the skills and knowledge that you need to succeed in the industry," said Looi.
Both Valedictorians received their trophies from Chow Kon Yeow.
The ceremony also saw four international students graduating from their studies, namely Emiri Kaneko from Japan who completed her Certificate in Intensive English, Kim Sung Jin from Korea obtained his Diploma in Business Studies, Zhao Sixiang from China obtained his Diploma in Hospitality Business Management and Sae-Jueng Anan from Thailand completed his Degree in Accounting and Finance.