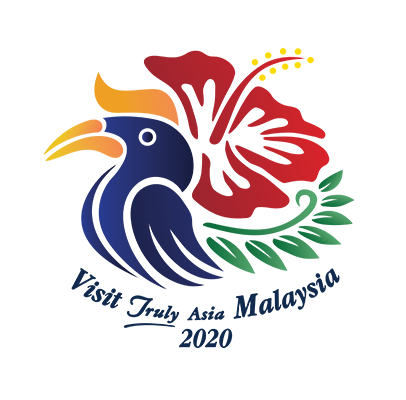 By V. Sivaji
Prime Minister Tun Dr Mahathir Mohamad launched the Visit Malaysia 2020 campaign logo recently at the Kuala Lumpur International Airport where some 30 million tourists and revenue of RM100 Billion is targetted.
The logo features various recognisable icons of Malaysia such as the hornbill, the bunga raya (hibiscus), the wild fern and colours of the Malaysian flag.
Each element in the logo individually showcases the diversity of experiences a tourist may embark on only on Malaysian soil.
In addition to giving foreign tourists a taste of Malaysia's bountiful offerings, the features in the logo also urge local Malaysians to advocate the preservation of our country's identity as the nation moves forward in this fast-moving era of globalisation.
They represent the diversity of Malaysia's culture, heritage, flora and fauna as well as experiences offered as a holiday destination.
The logo was the creation of Alfred Phua Hong Fook, a graphic designer and was chosen from hundreds of submissions from all over Malaysia during the competition period earlier this year.
The style of the logo is inspired by Malaysian Batik. The magnificent rhinoceros hornbill is perched on the left side of the logo.
The iconic bird illustrates the unique fauna and eco-adventures that Malaysia has to offer.
A red hibiscus adorns the top right of the logo. In the national language, Bahasa Malaysia, the hibiscus is known as "bunga raya", loosely translated to "flower of celebration".
The flowers encapsulate the celebration of cultural diversity in Malaysia. The wild fern below the hibiscus is locally known as "paku pakis".
The edible plant is a favourite among Malaysians of all races and is apt to represent the unique flavours of Malaysian cuisine.
The Prime Minister also witnessed the exchange of Memorandum of Joint Promotion ceremony between Tourism Malaysia and various parties, namely Malaysia Airlines, AirAsia, Firefly, Malindo Air, Malaysia Airports Holdings Berhad and Sharp (M) Electronics Sdn. Bhd.