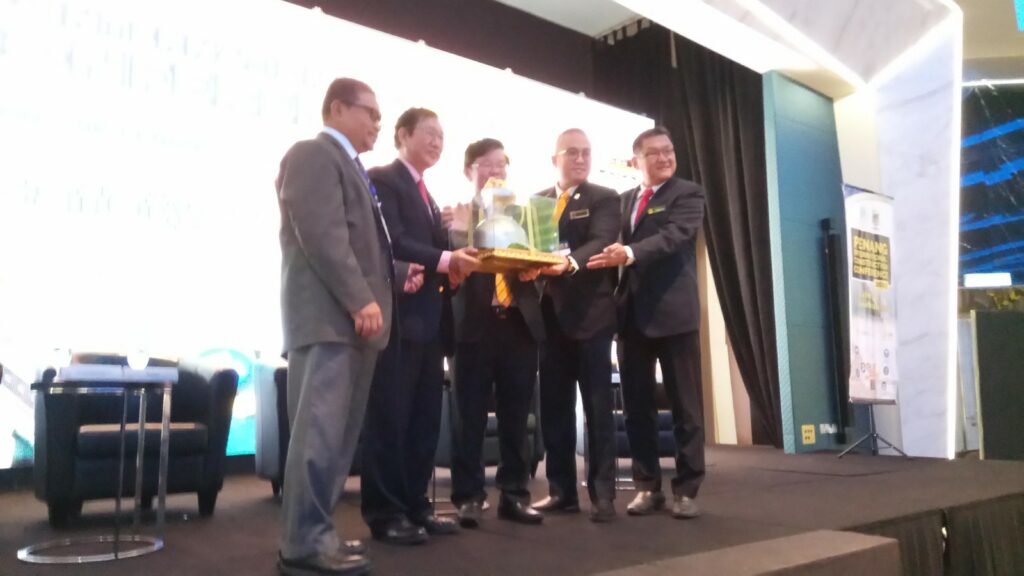 By V. Sivaji
Some 200 participants gathered for the first-ever Penang International Construction Conference 2019 at The Top @ Komtar on recently.
The conference was organised by the Master Builders Association Malaysia (MBAM) and Penang Master Builders & Building Materials Dealers Association (PMBBMDA).
Penang Chief Minister Chow Kon Yeow was on hand to officiate the conference.
Speakers from Hong Kong, Singapore, China, Sweden and other countries were on hand to share their experience and take questions from the participants.
Also present was MBAM president Foo Chek Lee and PMBBMDA president Datuk Lim Chee Tong.
In keeping with the theme of "Safety & Innovation", participants were exposed to new and latest techniques and solution in the industry.
"Construction sites pose great challenges to ensure a safe work environment.
There are lots of technological construction safety advances that are available for us to improve response to incidents and overall site safety," said Foo.
Meanwhile, Chow in his opening speech added that the Penang Construction Industry involves major infrastructure like the Penang Transport Master Plan (PTMP), Penang South Reclamation (PSR), Penang Tunnel & its related roadworks and Penang Airport Extension.
"Some of the major infrastructure works like the LRT, MRT and tunnel require specialist technology and also strong emphasis on work safety.
"Thus your theme "Safety & Innovation" is both timely and relevant," added Chow.