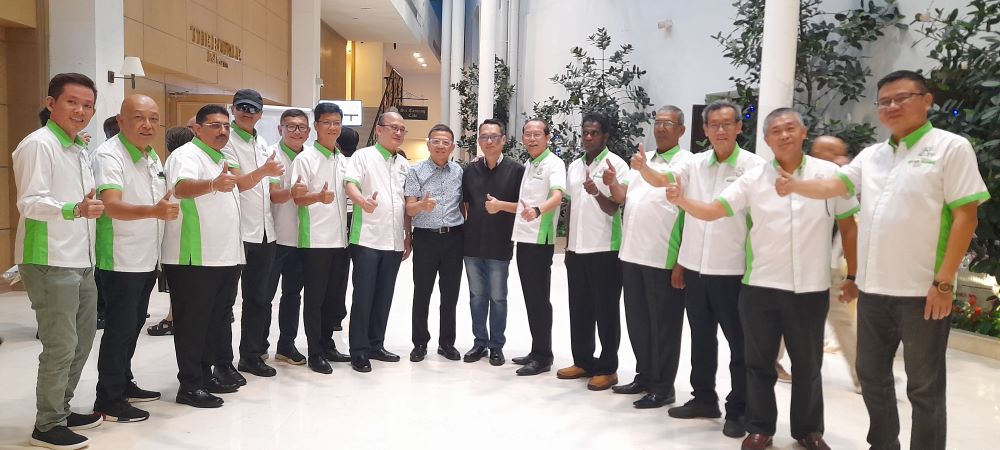 OXA annual dinner organising committee members
The Old Xaverian Association (OXA) held its 99th annual gala dinner at the Royale Chulan Penang here.
Some 300 guests from far and near attended the gathering to meet up with their former school mates and reminisce about their golden days.
The reunion dinner also served to unveil their 100th anniversary logo.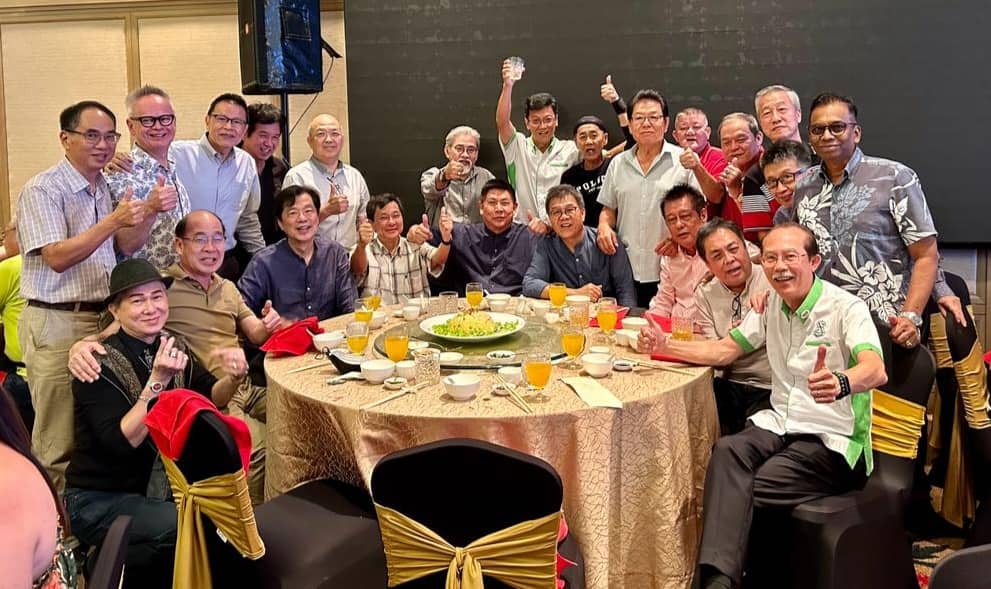 Leading the welcoming committee was OXA president Dato Khoo Khay Seang accompanied by his vice presidents, Albert Wong, Jon Saw, Secretary, Ee Meng and Treasurer, Dev Sajan Buxani among others. Also present was Tan Sri Ong Gim Huat who is the trustee of the association.
In keeping with tradition, the gathering started off with the rendition of their school anthem followed by speeches.
In his address, Khoo welcomed OXA members to the annual dinner and called on them to have a great time together and camaraderie.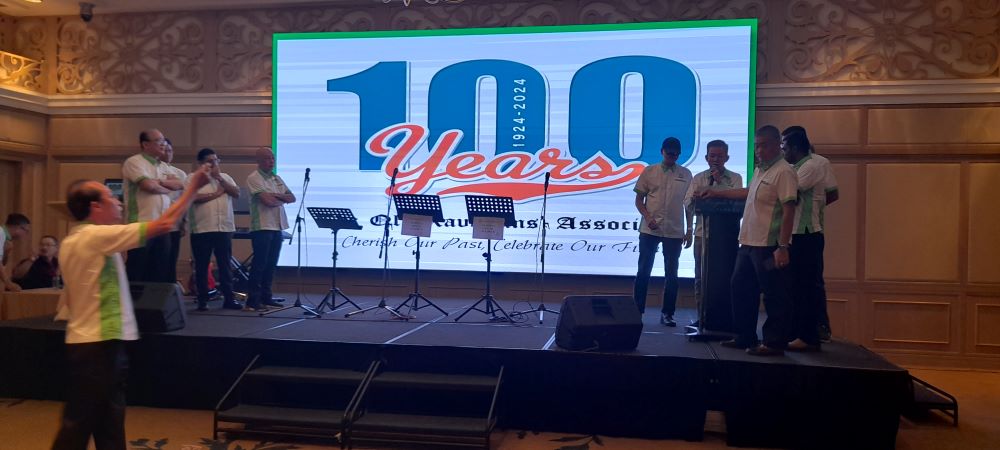 "As in previous years, we are also donating to several charitable homes worth RM20,000 to assist them in their upkeep.
"Tonight's dinner is a prelude to next year's 100th anniversary dinner which will be held in a grand scale. We also take pride in offering benefits to members such as medical and education assistance as one of our objectives of the association is to take care of members.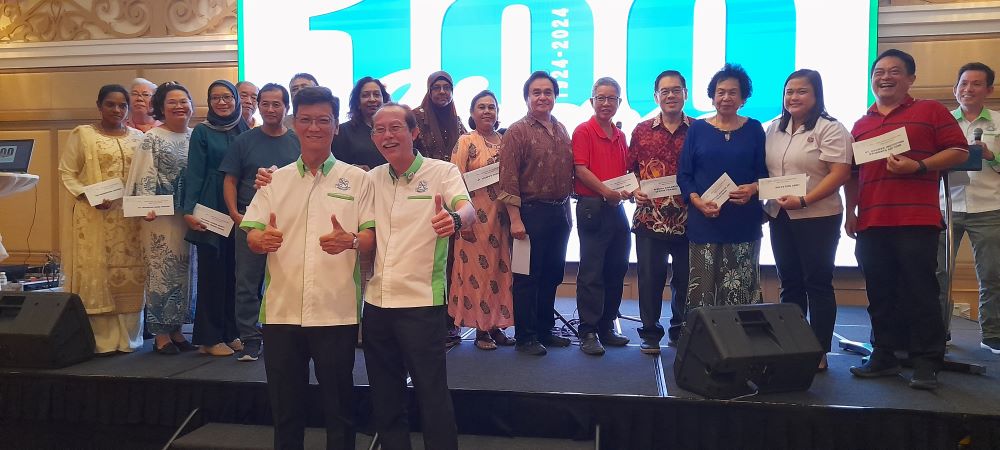 "We also note that our membership is growing with the support of younger members who will lead the club in future to renew friendships and make new friends too," added Khoo.
This was followed by the presentation of cheques amounting to RM20,000 to the various charitable homes and live band performance.
Among them were the St Joseph's Home, Persatuan Ostomy Pulau Pinang, Ramakrishna Ashrama, Penang Fo Yi Haemodialysis Society, Jirehs Home, Persekutuan Kebajikan Anak-Anak Yatim Islam Pulau Pinang, Persatuan Rawatan Buah Pinggang Malaysia, Penang Shan Children's Home Association, Persatuan Kebajikan Orang Kurang Upaya (OKU) AlBokhari, The Celebral Palsy (Spastic) Children'sAssociation of Penang, St Nicholas Home, Penang, Children's Protection Society, Lighthouse, National Cancer Society , Penang Branch, Penang Cheshire Home, Special Children's Centre Penang Persatuan Kesihitan Jiwa Pulau Pinang, Salvation Army, and the Student Aid Fund St. Xaviers' Institution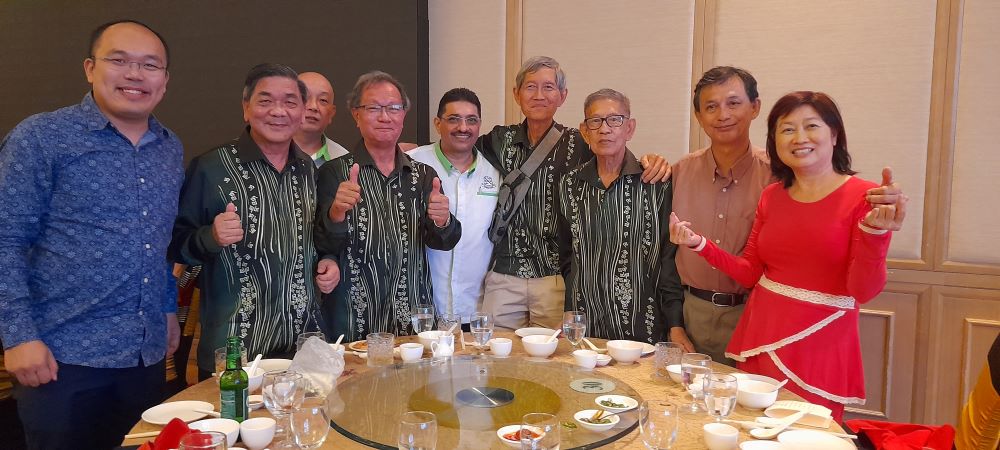 Guests were also presented with commemorative key chains marking their 100th anniversary. The fellowship continued over the fine dinner with rounds of cheers echoing the ballroom.