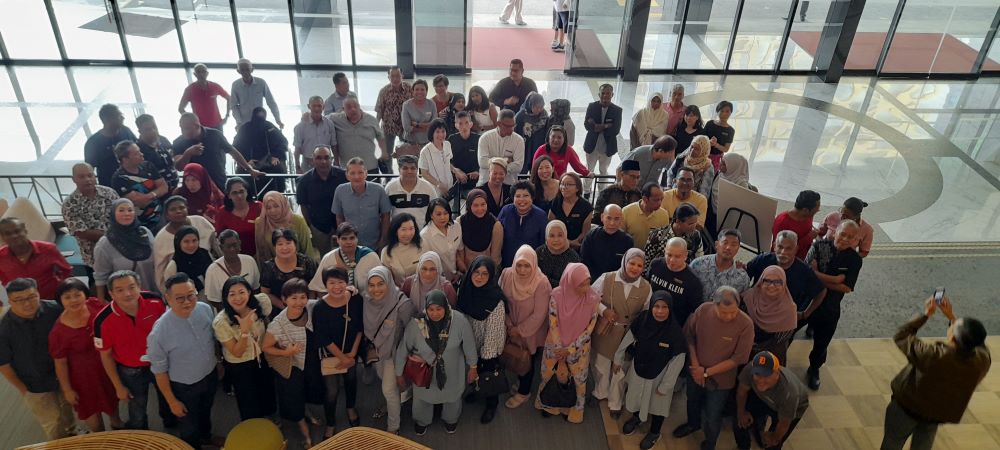 The staff members posing for a group picture
By V.  Sivaji 
It was a "down memory lane journey" for some 120 ex-Shangri-la Georgetown employees in Penang yesterday.
They were from the batch of 1986 -2003 which makes it 37-years ago for this gathering at the now JEN Hotel Penang.
The organising committee led by Mahmuda Sadek, Vernon Christopher and their committee took three months to locate and gather all of the ex-staff members.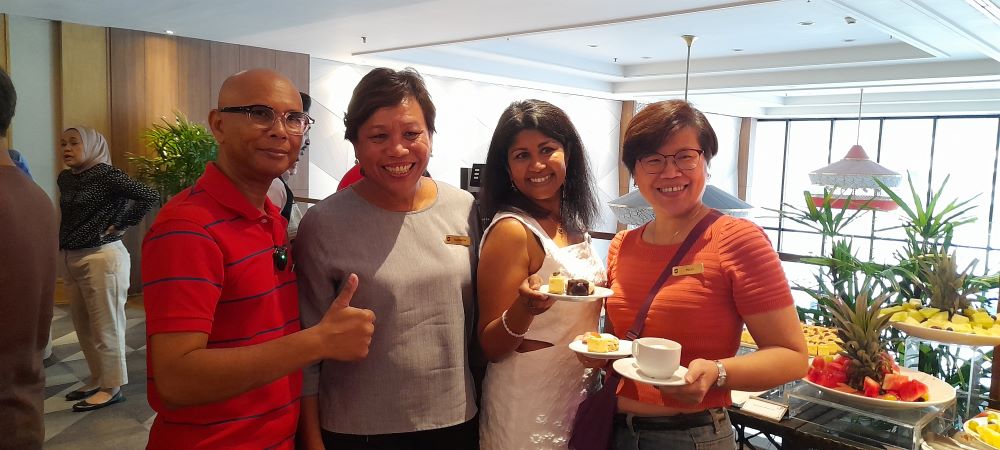 "Thanks to social media, we were able to locate and contact many of our colleagues on Facebook.
"It is great to meet many of our colleagues from the various departments whom we had lost touch with.
"Many had retired or moved on with their careers in other hotels or other vocations," said Mahmuda to Penang Hyperlocal.
The lunch gathering saw them playing respect to the national anthem followed by a few speeches.
They then paid a minute's silence to pay respects to colleagues who had passed on.
There was also a slide show presentation to take them down the golden era when they were young and carefree.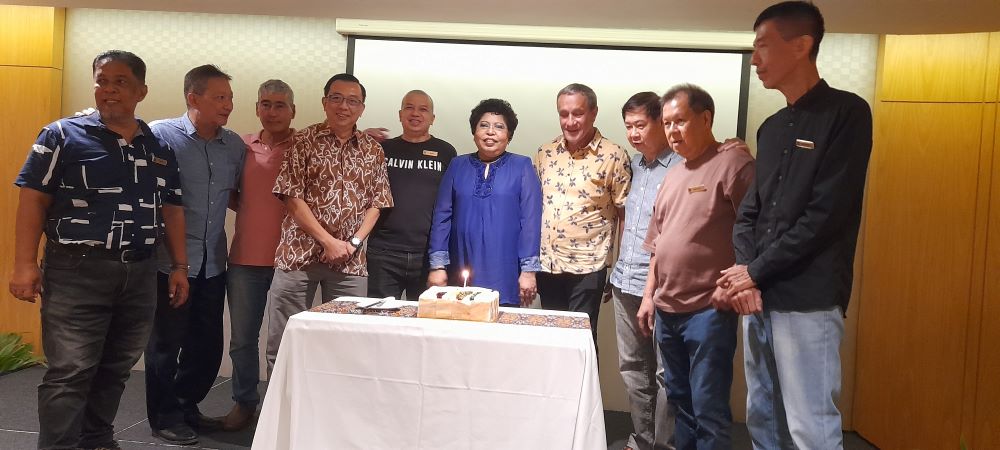 This was followed by a cake cutting ceremony by the department heads and a photo session by individual departments too.
Many of those who attended were from the Food and Beverage department, Sales, Security, Housekeeping, Front Office, Engineering and other related sections.
After mingling and catching up on the latest development in their lives, they posed for a large group picture at the lobby of the JEN Hotel.
Entertainment for the afternoon was provided by evergreen crooner Noor Sallihin on keyboards.
They left the get-together with a promise to meet-up next year again.