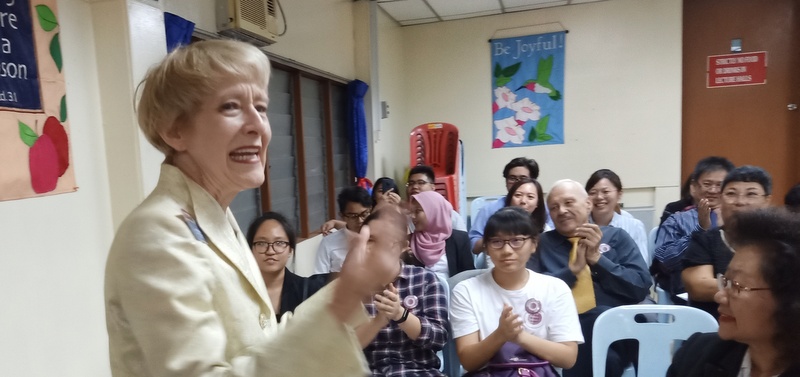 It was a rare and momentous occasion for members of the Toastmasters Club in Malaysia when their International President, Lark Doley made her maiden trip to Penang, Ipoh and Kuala Lumpur recently.
While here, she met members and delivered her message and urged them to pursue their journey of achieving excellence in communication skills.
For the uninitiated, the name "Toastmasters" came about since during the early 1900s, the word "toastmaster" referred to a person who proposed the toasts and introduced speakers at banquets.
Dr. Ralph C. Smedley coined the first group in 1924, "The Toastmasters Club" because he thought it suggested a pleasant, social atmosphere.
They held their first official meeting in a basement of the YMCA, in Santa Ana, California.
Observing that many of its patrons needed public speaking training, he decided to help them with a training format that was similar to a social club.
At this first meeting, members practiced speaking skills in a supportive, informal atmosphere.
During her brief visit here, Doley also presided over many of the workshop and conference sessions.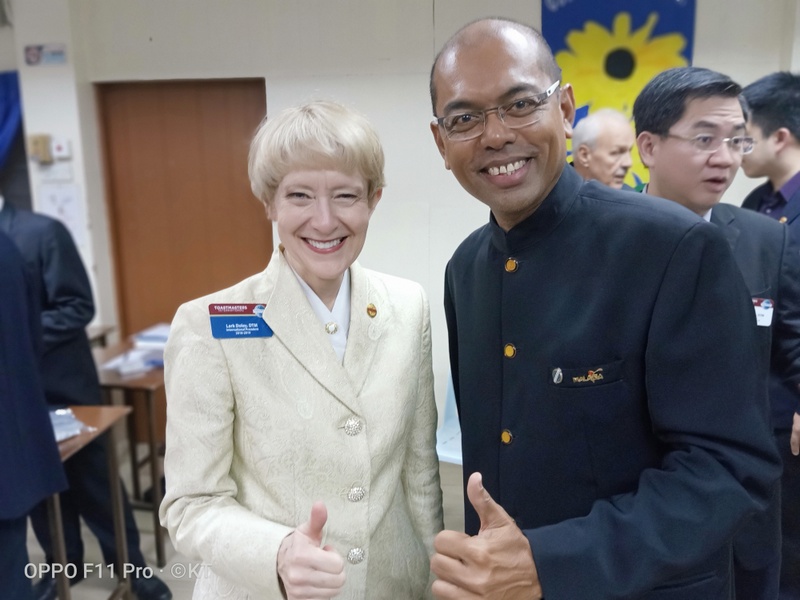 Being a Toastmaster for 28 years, Lark is a member of three clubs: Today Toastmasters, MAXIMUS Austin Toastmasters and the Arthur Storer Club which was chartered in honour of her late father-in-law.
Doley has held a number of high-profile leadership positions within Toastmasters and has attained the Distinguished Toastmaster designation—the highest level of achievement in the organization.
"I have used my improved communication and leadership skills to found and lead a successful company. I now have the privilege to work for a company where I use my skills daily to teach others.
"As an officer of the Toastmasters International Board of Directors, I am a 'working ambassador' for the organization," said Doley.
She works with the Board to develop, support and modify the policies and procedures that guide Toastmasters International in fulfilling its mission.
On her professional career, she is a senior training coordinator for MAXIMUS, where she has worked since 2007.
She manages the professional development strategy for the MAXIMUS Texas Project, which includes webinars, computer-based training and instructor-led workshops.
As chief executive of Second Wave, Inc., a company she founded in 1987, Doley led a team that manufactured hardware peripheral devices for Apple Macintosh products.
She is also a lighthouse homeowner and served as secretary of the Lighthouse Estates Homeowners Association.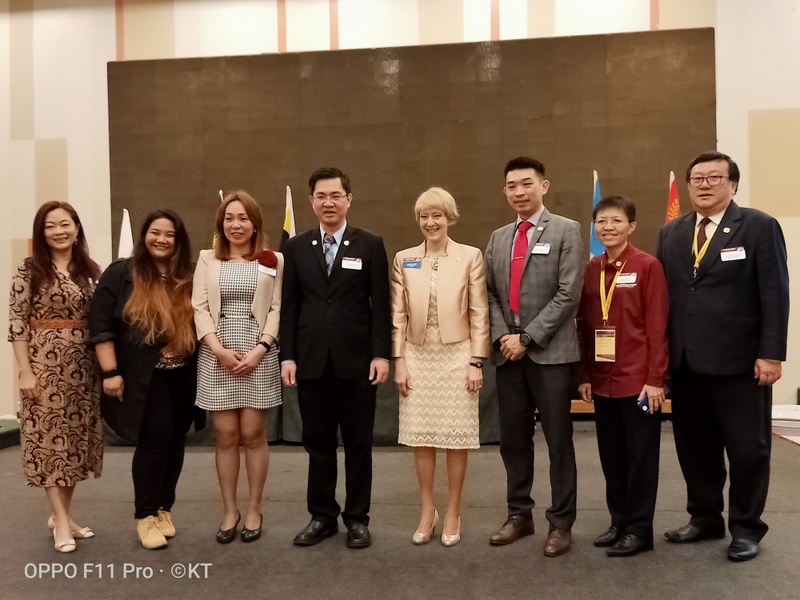 She also served as president of the Metropolitan Breakfast Club, an Austin business group that meets weekly and features business and government speakers presenting topical issues of importance to the city and state.
Doley graduated with honors from Trinity University in San Antonio, Texas, with a bachelor's degree in mathematics and German.
She continued her education studying business management at St. Edward's University in Austin, and mathematics at the University of Houston–Clear Lake, in Houston, Texas.
She has been described by those who know her as having a friendly smile, approachable demeanor and willingness to talk about anything.
With an air of Southern hospitality, she greets strangers as if they are old friends.
Lark admits an affinity for cowboy boots (common attire where she lives in the U.S. state of Texas) and glittery, gold ensembles, which she wears to represent the "golden benefits" of Toastmasters.
Toastmasters International has a membership exceeding 357,000 in 16,600 clubs in 143 countries worldwide.