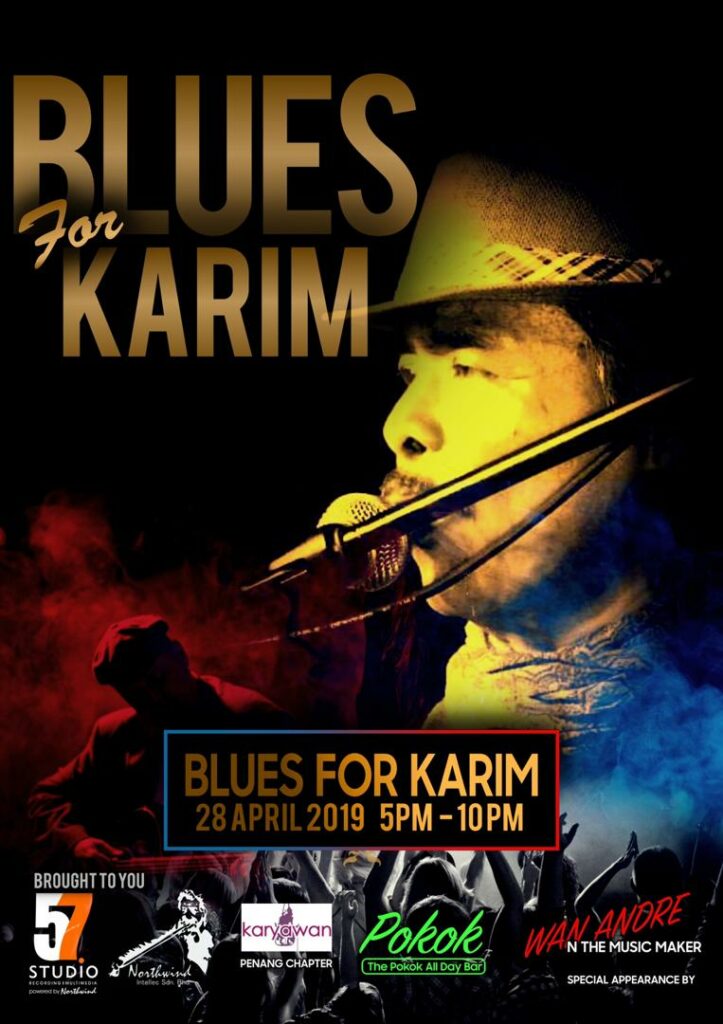 Several Good Samaritans are coming together to raise funds for Shaik Karim, founder, drummer and vocalist of the famed Blues Gang who is stricken by acute diabetic complications.
A fundraiser will be held at The Pokok All Day Bar located along Chulia Street, George Town, Penang on Sunday, April 28 from 5 pm to 10 pm.
Fans and supporters of the popular local band are welcome to gather and contribute for the good cause.
Leading the commendable effort is Karyawan Penang Chapter, 57 Studio. Northwind Intellect Sdn Bhd, Pokok All Day Bar and popular local clarinet player cum musician, Wan Andre.
"Several bands from neighbouring states like Kedah and Perak will also showcase their talents at the fundraiser.
"While waiting for the Karyawan national body and other relevant government agencies to come to the aid of Karim, we are taking the lead to raise funds for his dialysis treatment.
"Each dialysis treatment is around RM200 and he requires two to three sessions per week," said creative director of Northwind Intellect Sdn Bhd, Mohd Mazlan Ayob.
He also welcomed friends musicians, sponsors and supporters to the event.
Popular for their rhythm and blues numbers, the Blues Gang were formed in Johore Baru in the late 1970s and are famed for their hit number "Apa Nak Di Kato" among others.