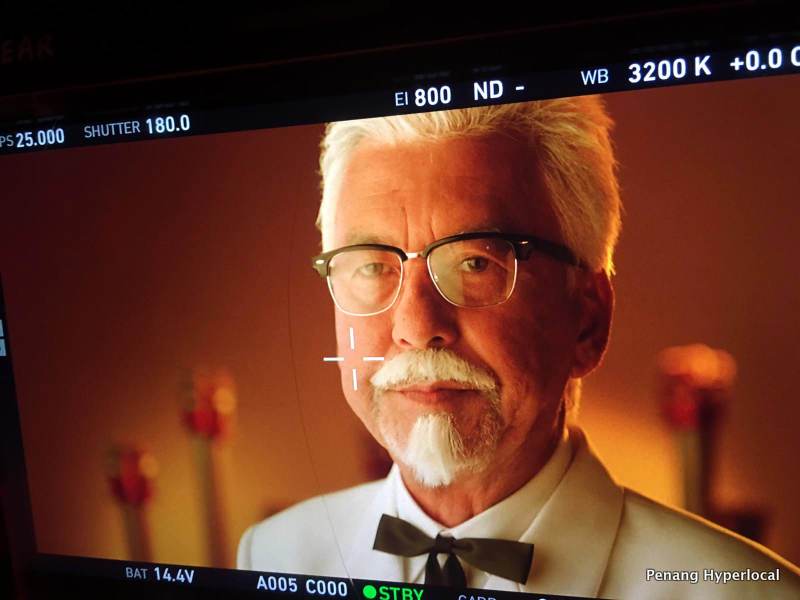 By V Sivaji, co-founder and editor
If you were regular clubgoer in the disco era, you would have heard of DJ Silvester Loo from Penang, or popularly known as "Silvester the Cat".
Besides being a deejay and a musician, he is man of many different talents. He's a competent draftsman, image advisor, recording artiste, ad talent, actor, a qualified tour guide and lately, a big bike enthusiast.
"It all started in Penang," he said when met by Hyperlocal recently.
"I must say it's the movie 'Saturday Night Fever' that swayed me into becoming a disc jockey. As luck would have it, Juliana's Of London, an international event management agency from London was looking for a trainee DJ for Cinta Discotheque at the Rasa Sayang Resort & Spa.
"I applied and was lucky to be offered the job. Call it luck or fate, I was blessed to start my DJ career with the best event company in the world.
"So started my deejay life and it lasted 20 years," he said.
Memorable name in the party circuit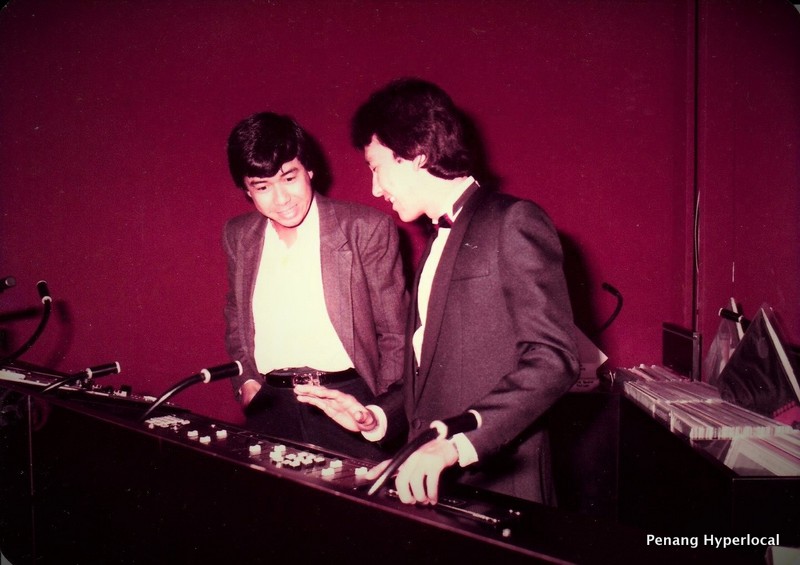 Among the major nightspots and clubs he worked with was the Chukka at the Hyatt Kuantan, Federal Club, Federal Hotel Kuala Lumpur, Epitome and Petaling Jaya Hilton, Casuarina Hotel Ipoh (Palm Groove Disco), to name a few.
The list goes on and many can remember fond memories of their party days in these clubs all over the country.
"In those days it was the vinyl record player an not the present computerised disc players.
"We had to queue the record one after the other to keep the music going without any hitches. Call it skill or just experience, we were able to do it in those days," said Loo.
In between his deejaying days , he took about two and a half years off to perform with the renowned with Malaysian Tom Jones, Tony Warren, where he play the guitar and backups.
Dishing the 11 herbs and spices being Colonel Sanders…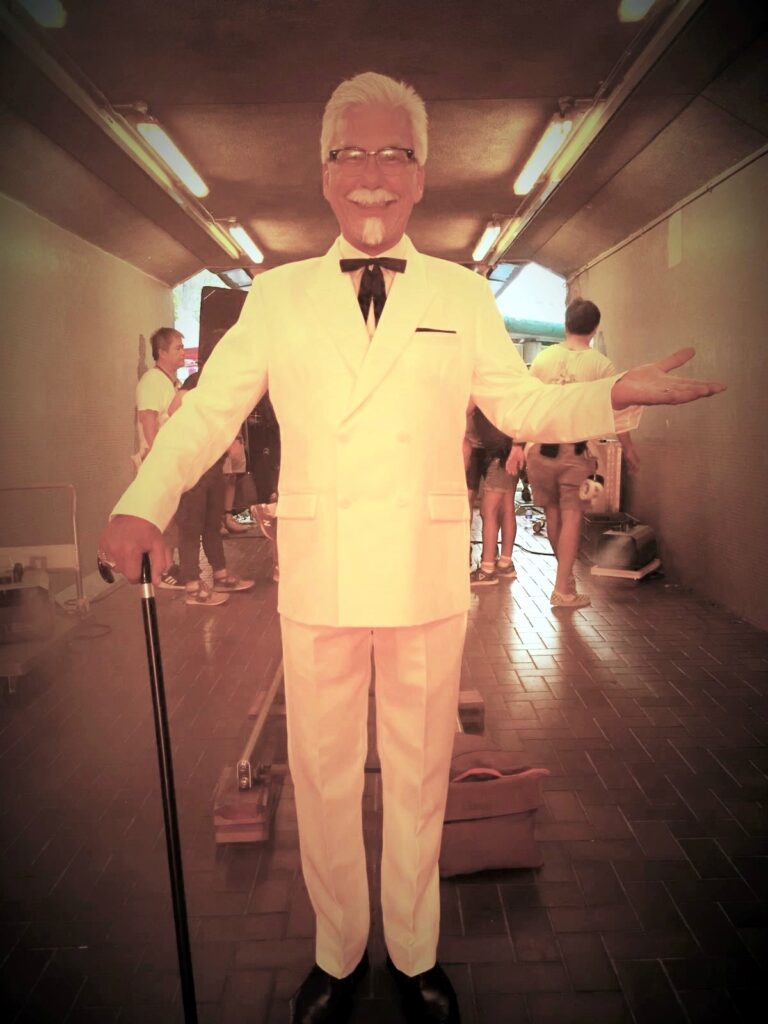 As the music scene started to change due to heavy techno and "feng tao", he was not keen to play in clubs anymore.
"I decided I wanted to be an actor and went around town putting my face in a few casting agencies and job offers started coming in.
"It started with TV commercials. The actors in the TV commercials are called "TVC Talents" (Television Commercial Talents), said Loo.
As lady luck would would have it, he was walking around in Chow Kit Road and by chance he met a director friend who was looking for a certain guy to play a part in a TV Sitcom series in Singapore to compete with the TV sitcom, Phua Chu Kang.
The director later introduced him to his friend and as I walked into the office for the interview the director saw me and shouted "this is the guy I have been searching for a year and we found him in Malaysia!"
His first job was for Organic shampoo and when it was shown on TV, the local advertising agencies noticed a new face in the market and started looking for him.
"Again as luck would have, my jobs were with big brands like BMW, Allianz, Pharmaton, Maybank, Coca Cola, KFC, Davidorf, Gillette, Nokia, Orlando,
and Employees Provident Fund among others," he added.
A prolific actor, too…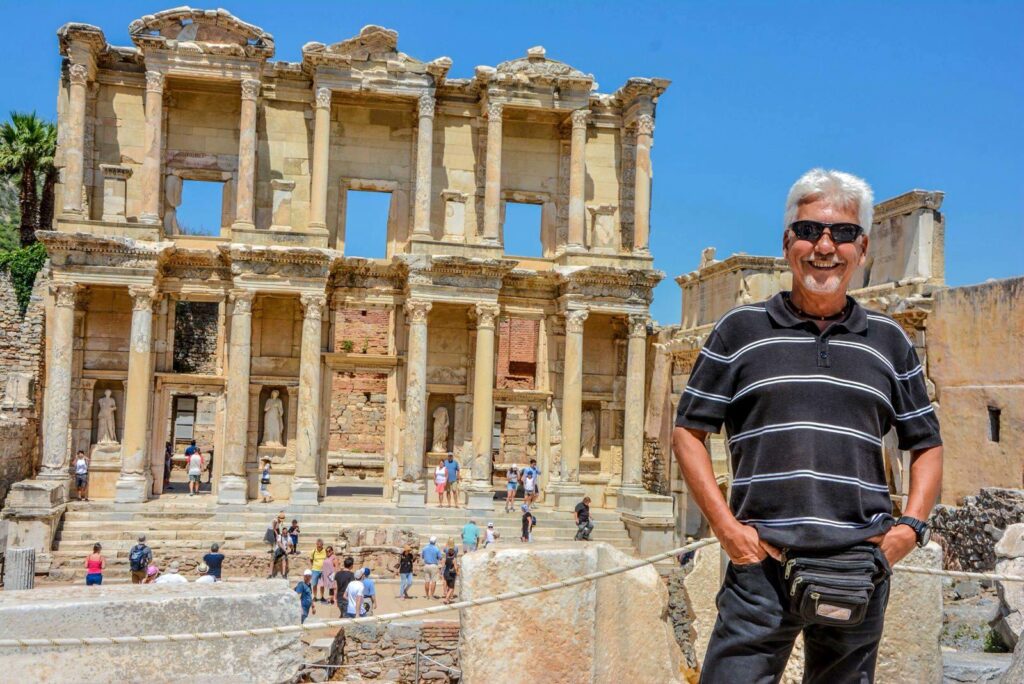 Moving on, he wanted to challenge himself if he could do stage and if he could remember all those lines while performing live.
He did three stage performances and they are Murder Mystery II by Stage Sense, Lady Swettenham by Masakeni Theatre and Rhinoceros by Masakeni Theatre.
Among the TV Sitcom included Ah Girl (Mediaworks – Singapore) for three seasons, Just Like Home (Popiah Pictures, Teh Tarik Satu and for PCK Pte. Ltd (NTV 7 , Malaysia.
He movie debut range from Harga Sebuah Cinta, Layang & Lembing, 7 Days,
City Sharks and Paloh where he played a Japanese officer.
Not content with his multi-roles one day he woke up and decided that he wanted to have a change in my life.
"I had the need to travel and see the world. What is the best way to get to travel for free and make money at the same time?
Putting his life experiences into guiding tours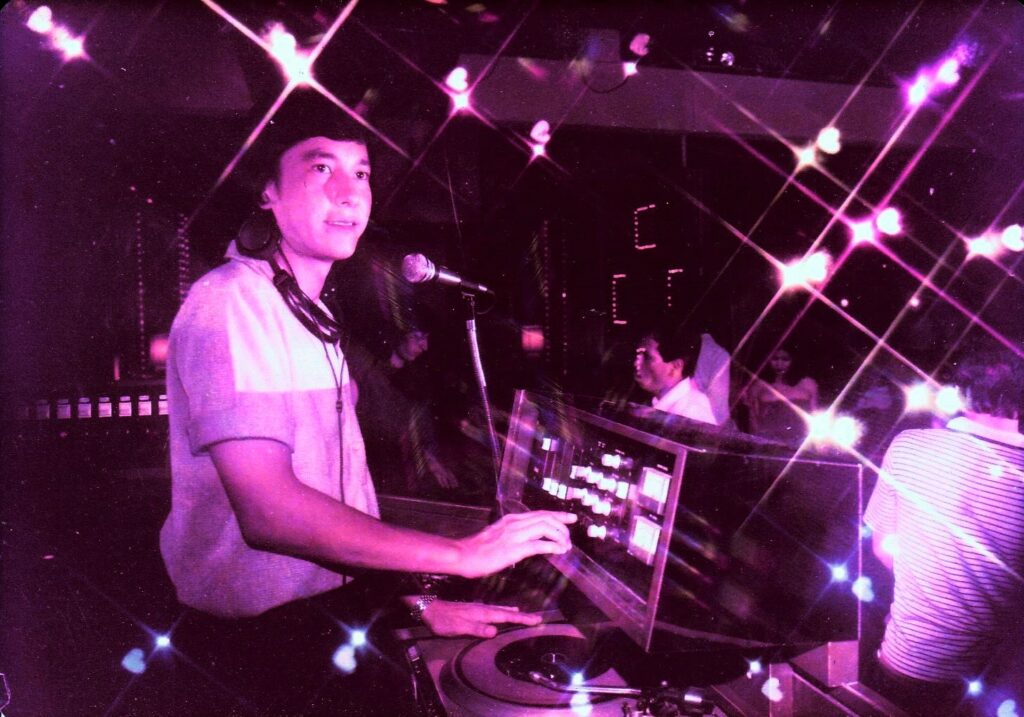 Again, as fate would have it, he started his travelling career at the top, being trained by a prominent travel agency. He led tours for Europe as well as North America and currently he is a freelance tour manager.
Among the destinations he has led groups for tour to are England, Scotland, France, Italy, Greece, Spain, Portugal, Belgium, Germany and Switzerland.
On his personal time, he now rides his Harley Davidson (a 1993 Heritage Softail Classic) and also drives his classic roadster convertible Mazda MX5.
He also plays the guitar and plays the vinyl records for his own entertainment occasionally.
"I believe in living life to the fullest and live a happy life. Do the right things in life and be humble and kind to all. Life is full of surprises."