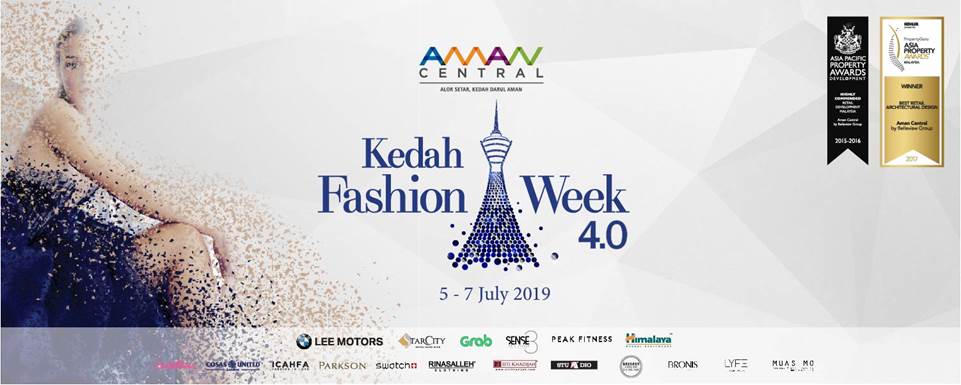 By V. Sivaji
For the fourth year running the Kedah Fashion Week (KFW) 2019 will be held from Friday July 5 to 7 at the Aman Central Mall in Alor Star, Kedah.
The much awaited event will feature 18 renowned designers and 26 runway shows.
Representing Myanmar is designer, Yadanar Naing Win who is known for her brand "Four Degree Studios".
This time around the show is expected to be bigger, better, and bolder as it will highlight the diverse and innovative fashion industry in South East Asia.
The annual city-wide celebration of fashion, trend and couture, a state level fashion runway is being organised since 2016.
Shoppers will be thrilled with to be exposed to new trends in Malaysia's fashion scene.
"Fashion week is all about wearable avant-garde or wearable art. Fashion is really about expressing creative work from designers which speaks their own language.
"Our role here, serves as a vital platform to promote diversity and innovation which will shine in a series of runway shows that are set to boost Kedah's presence on the global fashion scene," said Ken Chin, senior marketing manager of Aman Central at a press conference recently..
He also added that KFW showcases not just well-known names in the local fashion industry, but talents from other countries.
"KFW distinguishes itself from other runway shows by supporting the mall's tenants to showcase their latest collections and designs, in a move to promote fresh, chic, unique and contemporary collections," added Chin.
The line-up for the official tenants include Studio, SWATCH, ICAHFA, Siti Khadijah, Rina Salleh, Carlo Rino, & Cosas United.
Also present at the press conference was Eugene Dass, General Manager, StarCity Hotel, Chow Heng Wah, General Manager, Aman Central, Lee Sze Shien from Lee Motors and Thomas Tang representing Grab .