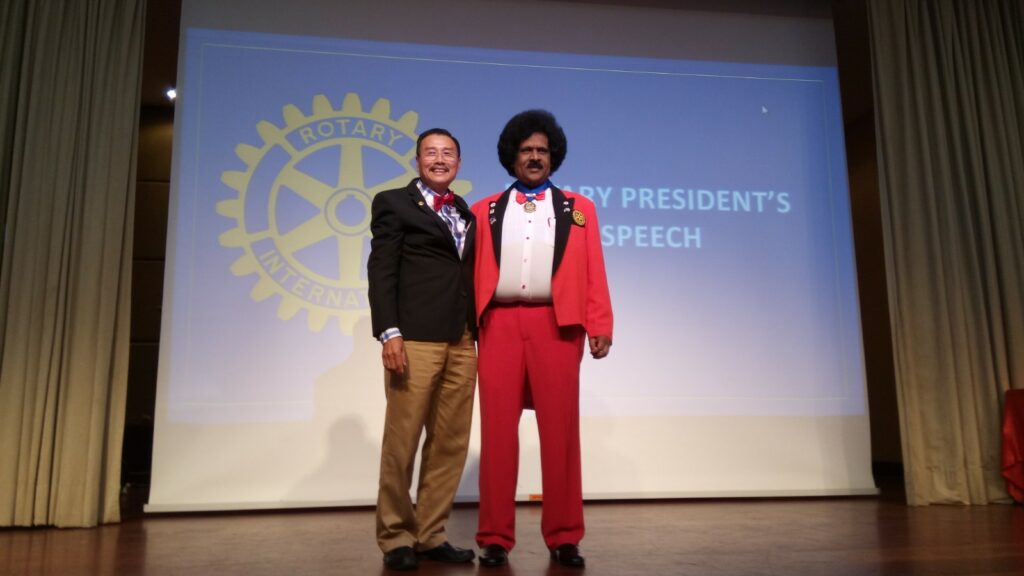 By V. Sivaji
It was a sweet 60th birthday for well-known Ipoh food caterer Francis Martin, as he was feted by over 1,000 people at the Royal Perak Golf Club on his installation as the new Rotary Club of Ipoh president.
The man with the iconic Afro's path to success started when he ventured into the food catering business in Ipoh, which was unknown territory in the 1980s.
Martin's catering business, "Martin Caterers" later become Ipoh's favourite, offering one-call away services for those holding functions, parties, big or small.
"I come from a humble family as father was a lorry with four siblings.
"My mum was the backbone of the family as she had the vision, dream, determination and strong will power to raise us," Martin said.
He is Ipoh Rotary's 89th president. Hyperlocal wishes him all the best.