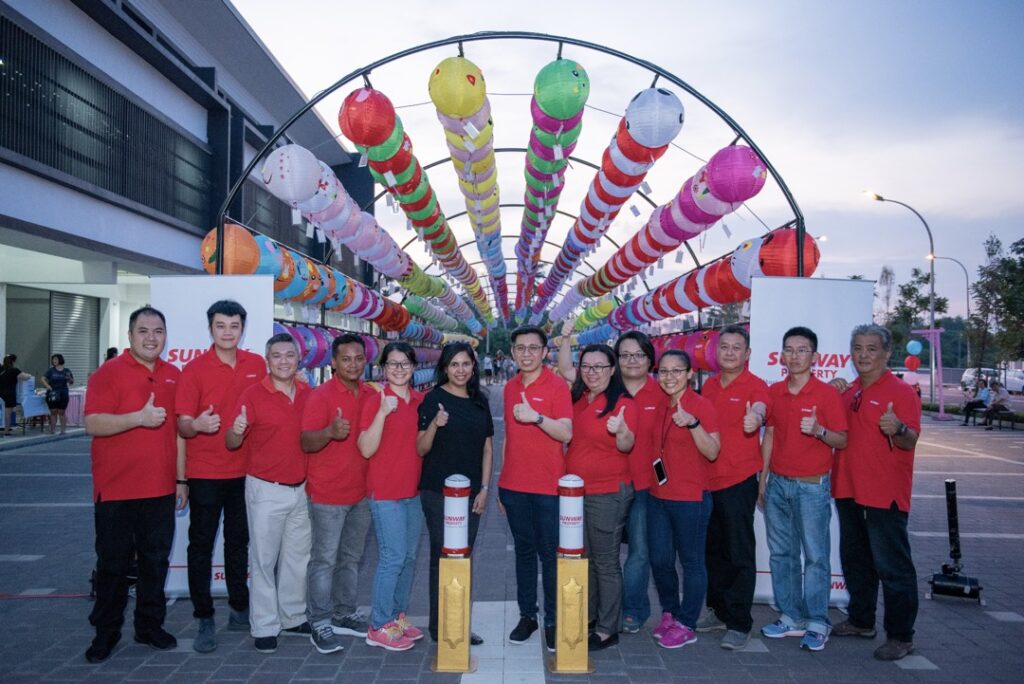 By V. Sivaji
Master community developer, Sunway Property Penang is currently hosting its triple celebration with the theme Illuminating Mid-Autumn @ Sunway Wellesley from Aug 31 to Sept 16, 2019.
Sunway Wellesley Uptown, a commercial zone of Sunway Wellesley located in the centre of Bukit Mertajam is now pleasantly decorated with a 120ft long lantern tunnel, a giant moon and little bunnies.
Throughout the three-week celebration, the location will be beautifully lit up from 7pm to 11pm, illuminating the nights, making Sunway Wellesley an "insta-worthy" place to go.
Besides, on every upcoming long weekend (Saturdays to Mondays) during the celebration, there will be a flea market and food trucks as well as exciting activities happening from 6pm to 10pm
On hand to launch the event recently was Ahila Ganesan, General Manager of Sunway Property Penang and Fong Choon Fuoi, Assistant General Manager of Sunway Property Penang together with the staff officiated the event with a bang.
The celebrations also consists of weekend highlights for National Day Special (31 August – 2 September), Mid-Autumn Special (7-9 September) and Malaysia Day Special (14-16 September) where 100 prizes will be given away to the lucky winners daily.
There will also be a Facebook campaign to find the "hidden lanterns" throughout the three weeks of celebrations.
Top three lucky winners with the most creative selfie with the lanterns will walkaway with the latest MiBand 4. Sunway Property, a Master Community Developer with its ethos of Living Sunway, Living Community is planning every township carefully to allow its community to live, learn, work, play and be healthy in a safe and connected environment.
Sunway Wellesley is sitting on an 82-acre land in Bukit Mertajam with its first two phases completed in 2017.
Sunway Wellesley Uptown is planned to be the next commercial hub in Bukit Mertajam, providing the connectivity and conveniences in this modern town where sustainable living prosper.
Sunway Property is the property division of Sunway Group, to date it has an enviable portfolio with successful and internationally acclaimed properties in Malaysia and abroad, including China, Cambodia, Vietnam and Singapore.