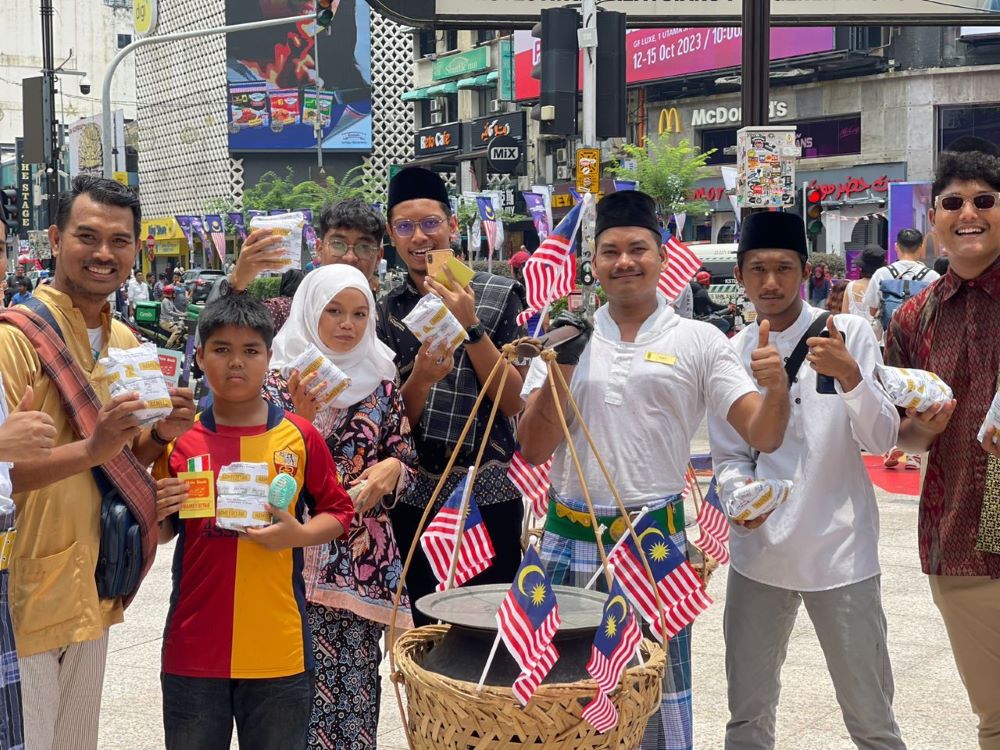 Popular nasi kandar restaurant, Hameediyah Multi-Concept Dining, Bukit Bintang in Kuala Lumpur gave out 100 packets of their tasty food packets to passers-by.
The promotion was in conjunction with Malaysia Day celebrations.
A team of workers even brought along the old school "kandar" and "buku lima" to draw the attention of the members of the public.
They are known for their nasi kandar dishes, murtabak, biryani, fish curry, mutton kurma, chicken curry and other delicacies.
The original Hameediyah in Penang located along Campbell Street restaurant was established in 1907 and has served tens of thousands of nasi kandar lovers over the years.
They are also the proud recipients of the George Town World Heritage Incorporated (GTWHI) Heritage Award in the Cultural Continuity Recognition (Platinum status) segment.
Owner Ahamad Seeni Pakir Abdul Shukor added that the promotion was their way of celebrating Malaysia Day with the people of Kuala Lumpur.