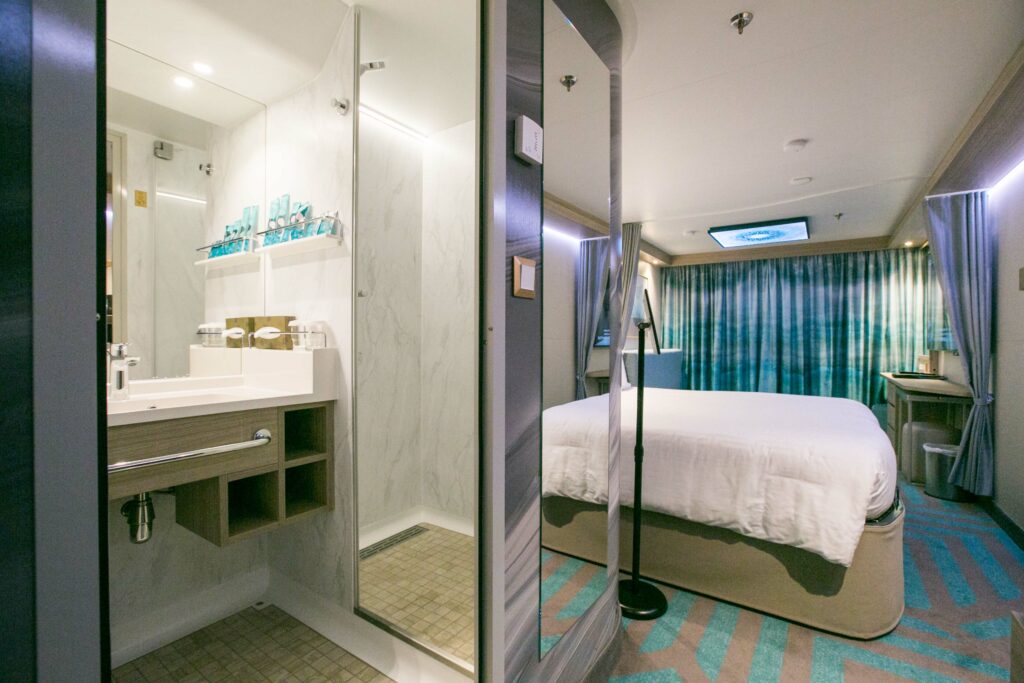 Come 2021 and early 2022 onwards, Genting Cruise Lines will welcome their opulent "Global Class" cruise ships plying the high seas for holidaymakers and travellers to experience.
With the acquisition of their own shipyards in Germany, called "MV Werften", Genting Cruise Lines will be building a fleet of technologically advanced cruise ships for its three brands.
Accommodating up to 9,000 passengers, Dream Cruises' "Global Class" will be the largest cruise ships in the world by passenger capacity and brings affordable, high-end cruising to a wide range of passengers with 2,500 cabins consisting of a variety of categories including villas, penthouses, suites, themed suites, balcony cabins and inside cabins.
The Global Class will also feature Dream Cruises' signature 151-suite luxury "ship-within-a-ship' concept, "The Palace".
Featuring 20 square metres of space, the luxurious Global Class cabins will be the industry's most spacious staterooms, larger than any other cruise line, and are designed for two but can also accommodate up to four guests, suitable for families and group travellers.
A unique two bathroom design will allow for several people to get ready at once and the cabin's sofa bed also easily unfolds to sleep an additional two guests comfortably.
A thoughtful touch is a privacy curtain that can be closed to divide the room into separate seating and sleeping areas.
State-of-the-art technology will include Bluetooth locks and a new smart system allowing passengers to control different functions such as the LED mood lighting and climate control with a smartphone app, voice recognition or through a touch-screen control panel.
Smart sensors will also be able to detect occupants in the cabin to automatically adjust the lights and temperature for better energy efficiency and triple vent air-conditioning outlets ensure even air distribution for maximum comfort.
Meanwhile, Genting Hong Kong (GHK) announced on August 16, 2019 that it has signed loan agreements of EUR 2.6 billion with a consortium led by KfW IPEX-Bank for construction and post-delivery financing for Dream Cruises' two new Global Class ships.
The financing package will be backed by export credit guarantees of the Federal Republic of Germany and the Finnish export credit agency Finnvera, as well as by a guarantee from the state of Mecklenburg-Western Pomerania.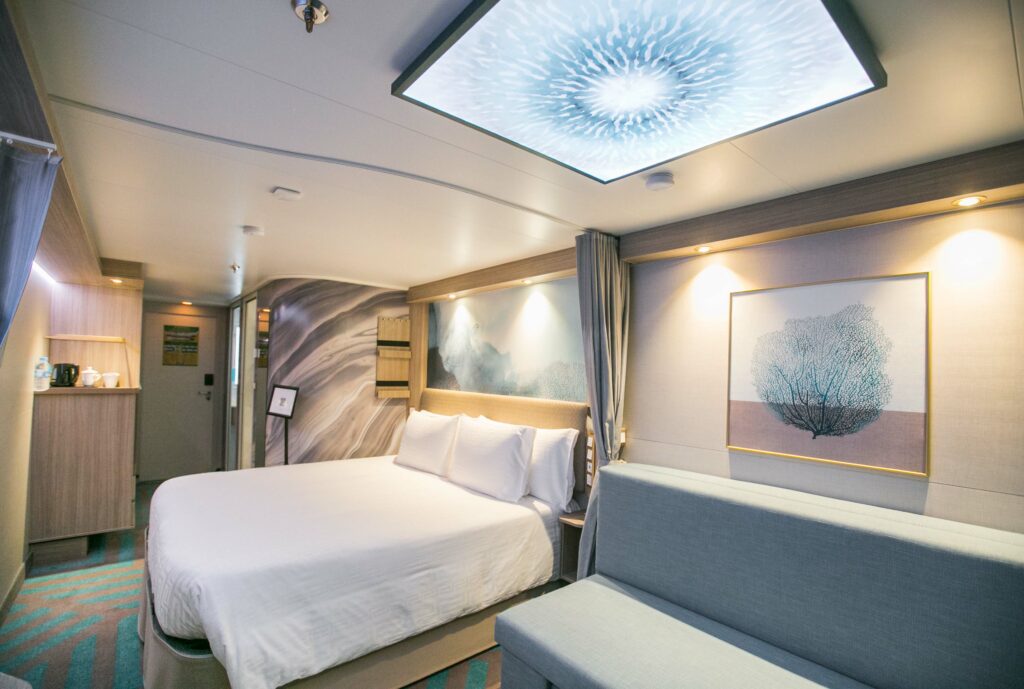 At an overall cost of EUR 3.1 billion, the two new vessels are currently being built at GHK owned MV Werften in Germany.
"We are very appreciative of KfW IPEX-Bank, the bank consortium, the Federal Republic of Germany, the state of Mecklenburg-Western Pomerania and Finnvera for supporting GHK in the financing of the Global Class ships.
"Dream Cruises' focus now is to launch the Global Class ships at IBTM China in Beijing on 28 August, building on the foundation established by Explorer Dream in East and North China this year." says Tan Sri KT Lim, Chairman and Chief Executive of Genting Hong Kong.
The official launch of the first Global Class ship will take place at IBTM China, the nation's largest MICE and hospitality show, in Beijing on 28th August.
During the event, the new name of the first Global Class ship will be announced and a special large-scale Dream Cruises exhibition will showcase its star attraction, a full-scale reproduction of a typical 20-square-meter Global Class cabin.
The display cabin will come complete with a king-size bed, a large sofa, LED mood lighting, voice and app activation to control light, audio functions and air-conditioning, along with other refinements.
At approximately 15% larger than standard cabins found on most other cruise lines, the Global Class cabin offers a luxurious environment for two yet can comfortably accommodate a family of four with its unique two bathroom design and a large sofa which can transform into a king-size bed for an additional two guests.