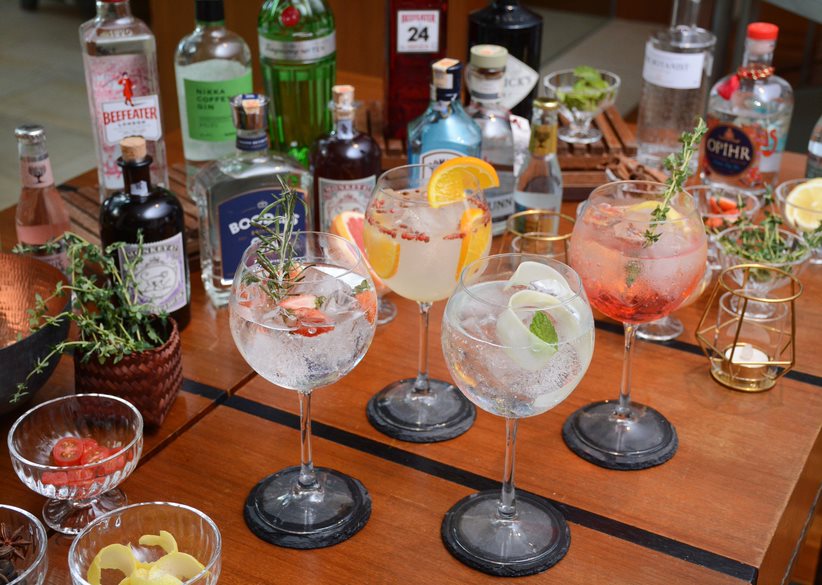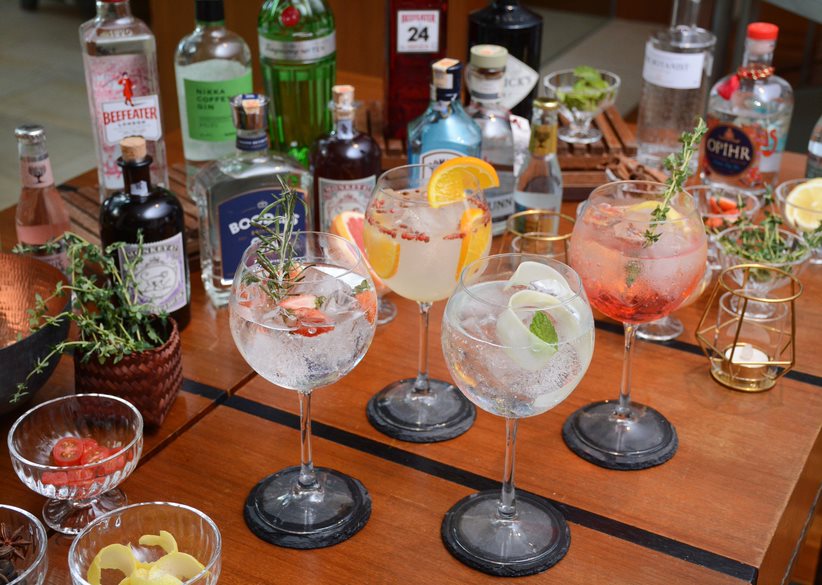 By V. Sivaji
A field day awaits aficionados of gin at the Fun Interactive and Play (FIP) bar and lounge at the Rasa Sayang Resort & Spa as they offer some value for money gin concoctions and mixtures for enthusiasts.
Among the choices available are Beefeater, Bombay Sapphire, Tanqueray, and the Boodles.
Other favourites include Botanist Islay, Beefeater 24, Hendrick's, Opihr, Star of Bombay, Caorunn, and the Nikka.

Also available are the Giniversity, Monkey 47 Sloe, Nordes, Four Pillars Bloody Shiraz and Monkey 47 to choose from.
They also offer a variety of tonic water to blend with your drink, namely, Aromatic Tonic Water, Elderflower Tonic Water, Mediterranean Tonic Water and Sicilian Lemon Tonic water.
Prices range from RM32 to RM78, worth every penny spent.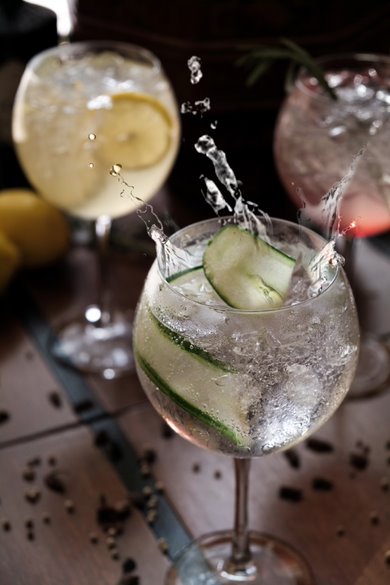 For those who are not very informed on gin, it is a distilled alcoholic drink that derives its predominant flavour from juniper berries.
After juniper, gin tends to be flavoured with botanical/herbal, spice, floral or fruit-flavours or often a combination.
Gin today is produced in subtly different ways, from a wide range of herbal ingredients, giving rise to a number of distinct styles and brands.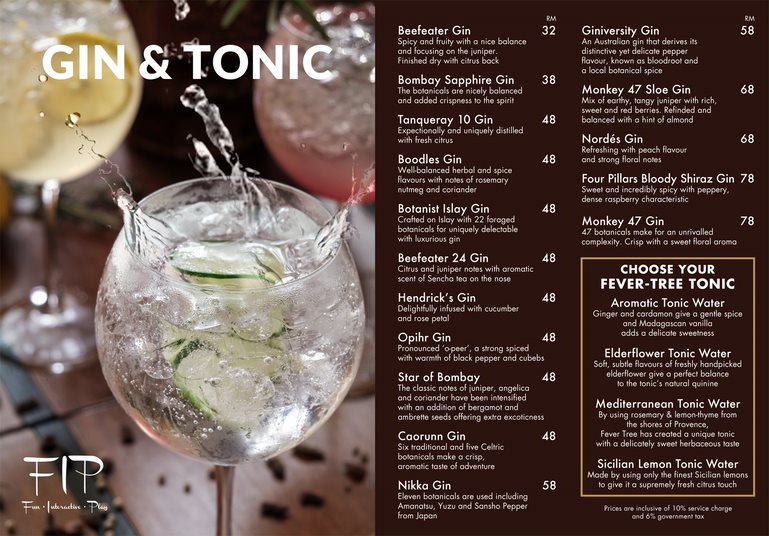 Gin has also health benefits, among which are helping to relieve achy joints and gout and its alcohol content coupled with the juniper berries can be an effective treatment for chronic pain and inflammations, such as arthritis.