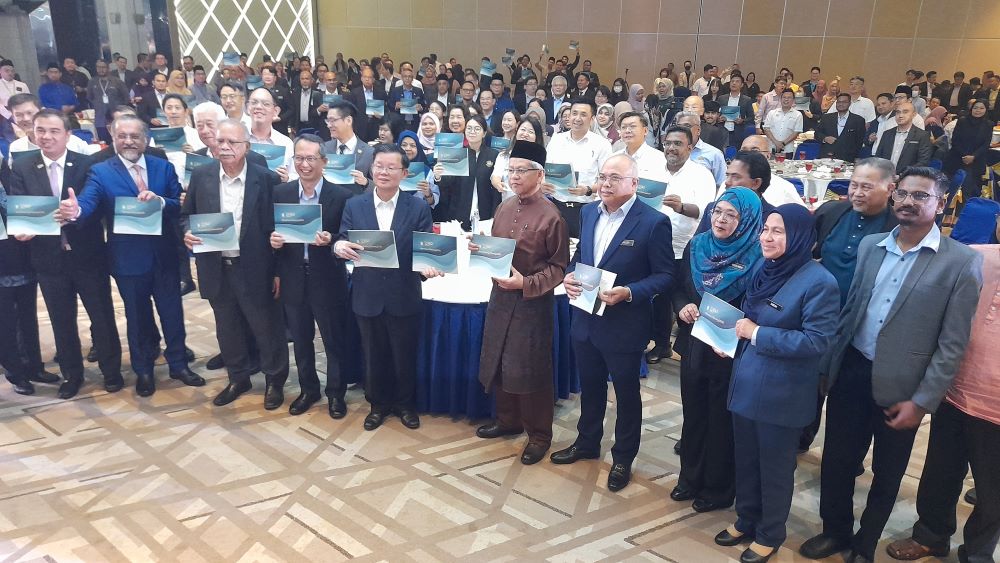 Penang CM at the launch of the booklet
By V. Sivaji
The Penang State Government launched a booklet hailing its achievements over the last 5- years in line with Penang Vision2030.
Taking the lead was Penang Chief Minister YAB Chow Kon Yeow who presented an hour-long address highlighting the success and work in progress matters for the state.
Also present were state exco members, assemblymen, NGOs and government officials.
Chow shared that due to hard work and diligence, the state is on track and has achieved 47% of the overall strategic initiatives of Penang Vision2030.
"Some 210 projects and programmes have been implemented and successfully carried out. Since our mandate in 2008, we have worked tirelessly to improve the welfare of the people and the economy of the state.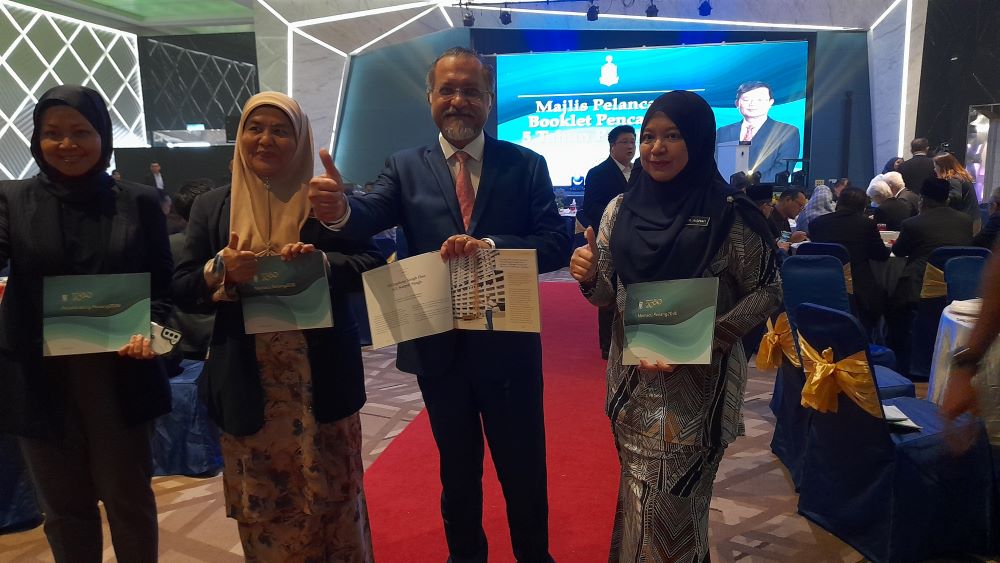 YB Jagdeep at the booklet launch
"We have also hastened the digital transformation and focussed the needs of the people while focusing on the needs of the youth, women and children.
"This also includes the promotion of the electrical and electronic (E&E) industry on the global stage and also ensuring the safety and health of citizens.
"As for providing affordable homes, we have achieved some 148, 351 or 64% of our target of providing 220,000 homes in the A,B and C category. This success is due to the close cooperation between the public and private sector.
"We have also installed some 1,241 CCTV in the Penang Island City Council and Seberang Perai City Council perimeters. This will be followed by the launching of the Transit Home for the needy and homeless soon," said Chow.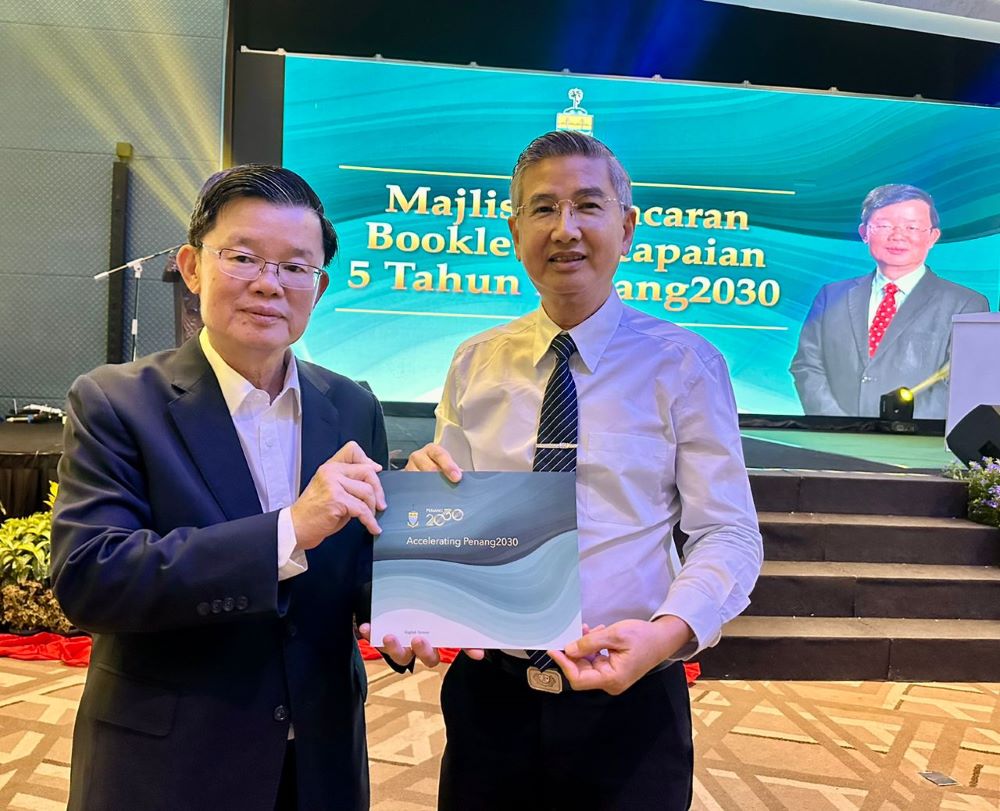 Tzu Chi representative Dato Khoo Boo Leong with Penang CM
He also added that according to the Malaysian Investment Development Authority (MIDA), Penang has recorded RM121 billion worth of investment from January 2019 to December 2022. 
"This is a huge feat for us as the industries include E&E, M&E, scientific and medical supplies.
"In view of the challenging global economy, we will strive to promote investors as we offer "Industry Readiness" for land, infrastructure and other facilities.
"In relation to this, some 70% of the state government's transactions are currently online and we hope to achieve the 100% mark by 2025.
"We have always forged cordial relationships with NGOs and the private sector on all of our engagements thus offering an inclusive working atmosphere," added Chow.
He later joined hands with his exco members and state officials to sign the 5-year mock-up structure and also posed for newsmen.