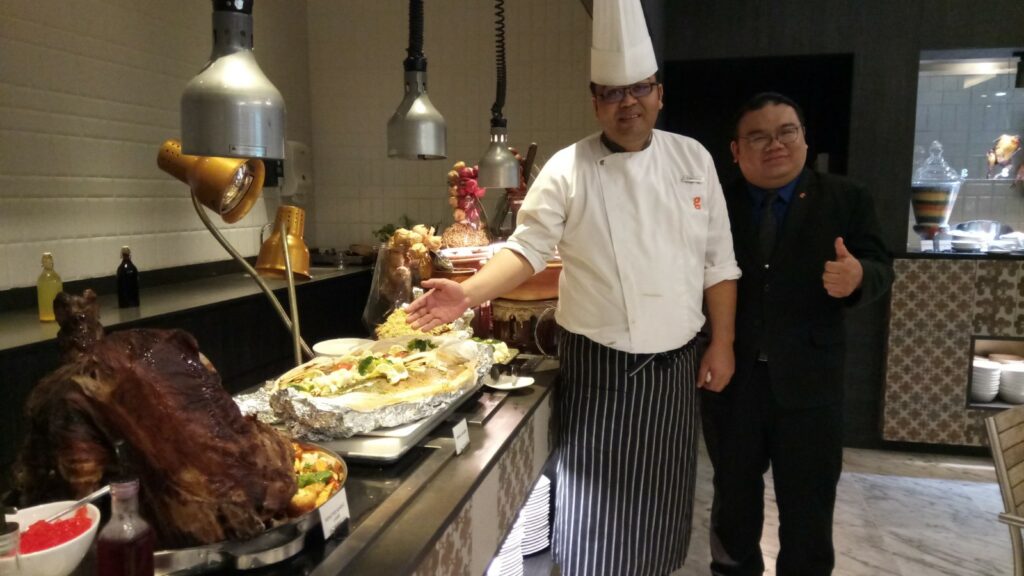 By V. Sivaji
G Hotel Gurney's Taste Cafe brings "Grill From The Sea Dinner" buffet every Fridays and Saturdays.
Their new chef on board, Mohd Firdaous Mohd Izhar brings with him the experience of working in France, England, Monaco, Germany and Brunei to specialise in classic French fusion and Asian cooking.
The buffet spread offers freshest of seafood, meat and ingredients with a fusion of Eastern and Western taste.
Among them are mackerel, salmon, scallops, tuna, octopus, slipper lobsters, poultry, squids, mussels and many more.
The salad bar offers smoked white fish with citrus, blue, Japanese section, while other all time favourites include lamb shoulders, beef satay, minute steaks and many more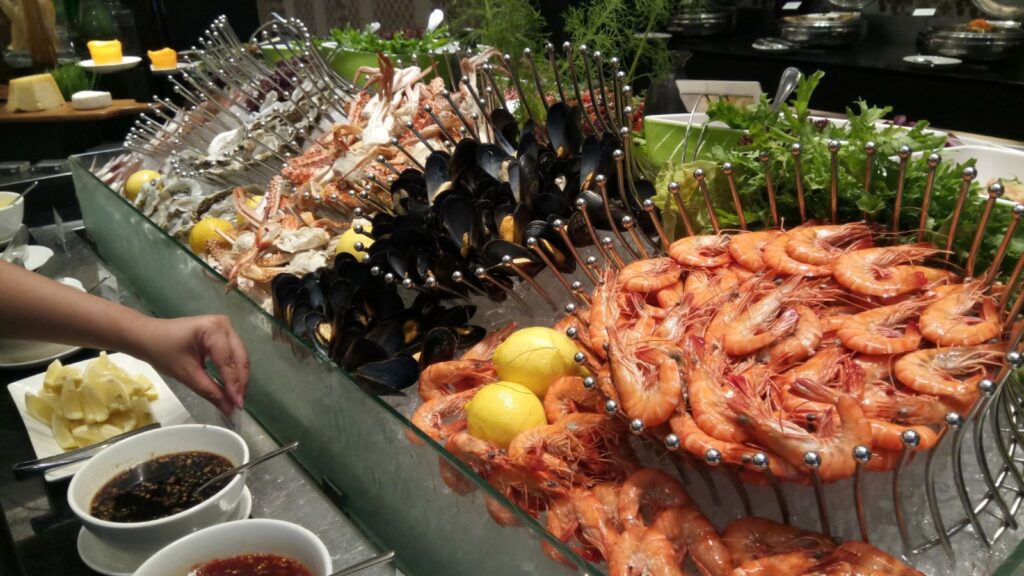 The Mongolian station is where guests can watch the chefs in action to stir fry meat, seafood and vegetables on large solid iron girdle.
Chef Mohd Firdaous passion for food and cooking was fueled by his mother who worked as a caterer.
When he was young, he loved to explore in the kitchen and discovered the different ingredients and spices through his mother's kitchen and it got him excited and curious.
While in France, he worked with Malaysian Ambassador as a personal chef.
He then went on to cook for some VIPs during his time in France such as President Jacques Chirac, France National Football team – Zinedine Zidane, several royalties and ministers from Europe and Malaysia.
He has also been given the opportunity to get involved in the food preparation in some of the events for international celebrities such as the late Whitney Houston, Mariah Carey, John Legend, Michael Buble, Hillary Clinton, Jackie Chan, Dato Jimmy Choo, Chris Hemsworth as well as for the royal like President of France, King and Queen of Sweden, Queen Elizabeth of England, Malaysian Royalties and Ministers during their stay in The Ritz Carlton Kuala Lumpur and Pangkor Laut Resort.
His stints in Malaysia included hotels in Kuala Lumpur, Perak, Penang and Sabah including The Ritz-Carlton, Grand Plaza Park Royal, Nexus Resort & Spa Karambunai, YTL Hotels, Pangkor Laut Resort, Gaya Island Resort as well as The Rizqun International Hotel in Brunei.
Besides that, he has also collaborated with the famous chef from China, Chef Martin Yan in demonstrating the Chinese fusion cuisine in the TV show on Asian Food Channel.
The buffet dinner is priced at RM160 nett (adults) and RM80 nett (child & senior citizens). From Sundays to Thursdays, the International Dinner Buffet is available at RM125 nett (adult). Enjoy Buy 2 Free 1 for both dinner promotions. Call 04-238-8888 for details.