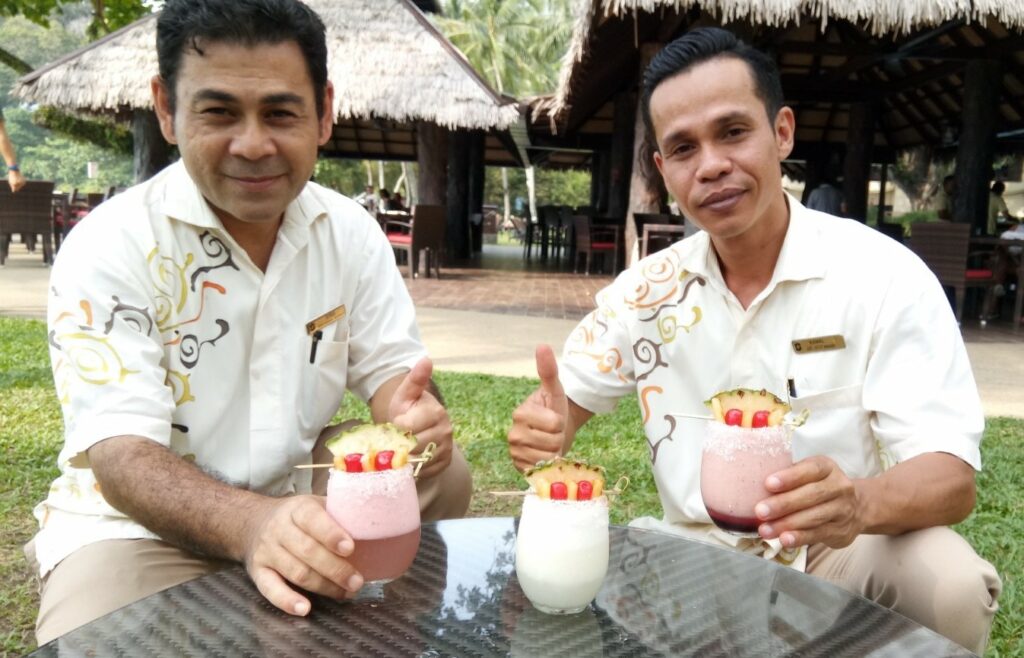 By V. Sivaji
Talented bartenders at the Rasa Sayang Resort & Spa's Pinang Bar & Restaurant have given the famed Pina Colada a new twist with their own blend of fruity add ons.
For those who are not familiar with the cocktail, "Pina" which means pineapple in Spanish while "Colada" means strained and is believed to have originated from Puerto Rico.
Nevertheless, the traditional cocktail is normally made with rum, pineapple juice, and coconut but cocktail specialist Kamal Sobri has come up with cocktails with redberry puree, banana and strawberry to suit your taste buds.
"We can make a pina colada of your choice which is easy and soothing to drink. The new taste can suit everyone as it is thirst quenching and fruity," says Kamal the assistant outlet manager at the Pinang Bar & Restaurant.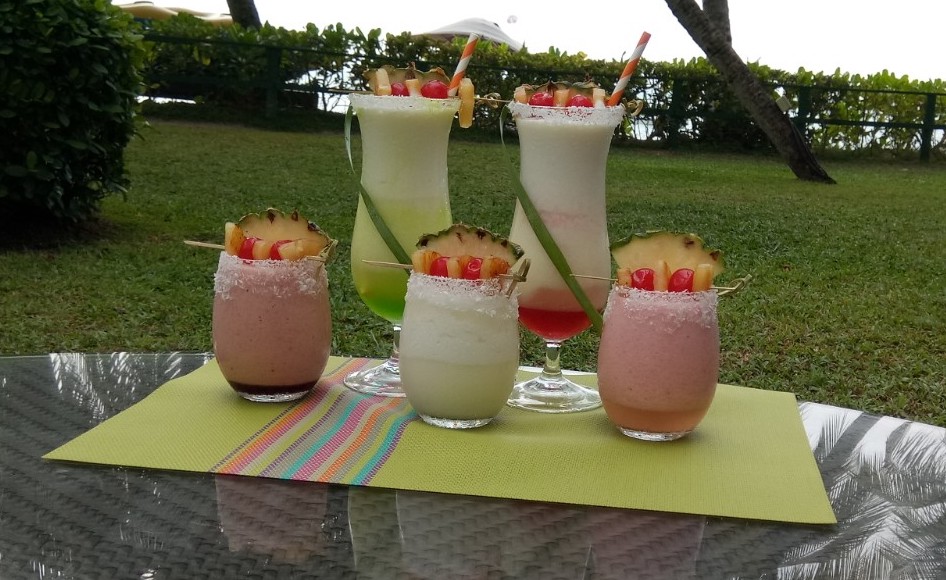 The outlet's current promotion runs from Sept till end Oct 2019 with the three (hurricane) glass rack going at only RM45.
"Guests can also choose to have a combination of different flavours of their choice all at the same price," adds Kamal.
As for snacks, the PinangBar & Restaurant offers Cheese Wedges, Rasa Nachos, Thai Fish Cake, Crispy Chicken Popcorn, Pandan Chicken, Buffalo Chicken Wings and Rasa Satay Combo along with salads, burgers and sandwiches.
As for the main course, there are choices like Fish & Chips, Dangling Chicken Barbeque Skewer, Ocean Grill, Tasmanian Salmon Steak, Rib Eye Steak, Australian Lamb Cutlet and many more. Kids can also enjoy a menu of their own.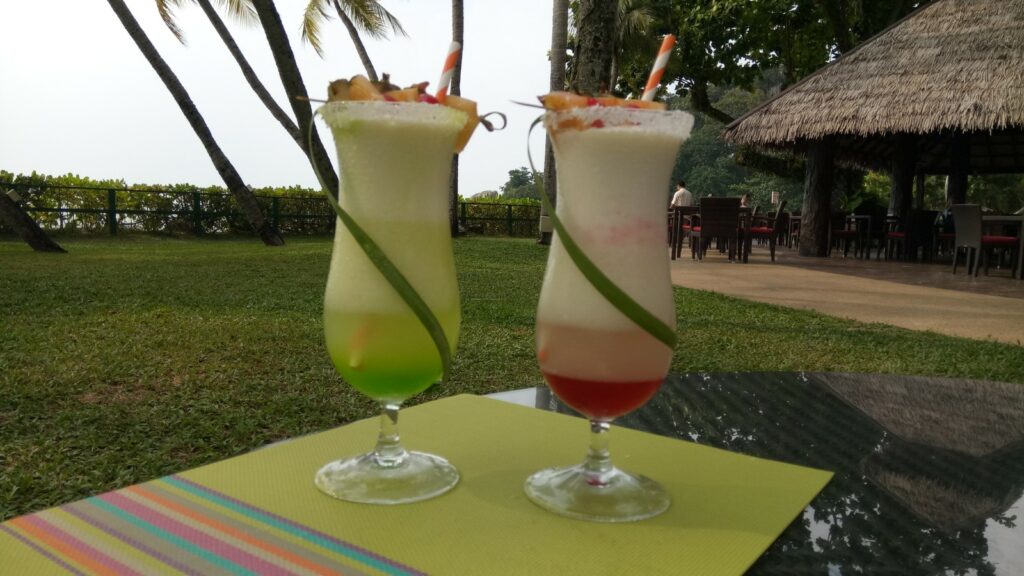 While there, lucky guests can also say hello to the resident squirrel, Tom, who might come down from the Sea-Almond tree for his snacks.
Last but not least, the sea fronting bar offers a first class seat to enjoy the sunset !!
For more details call 04-888-8888.